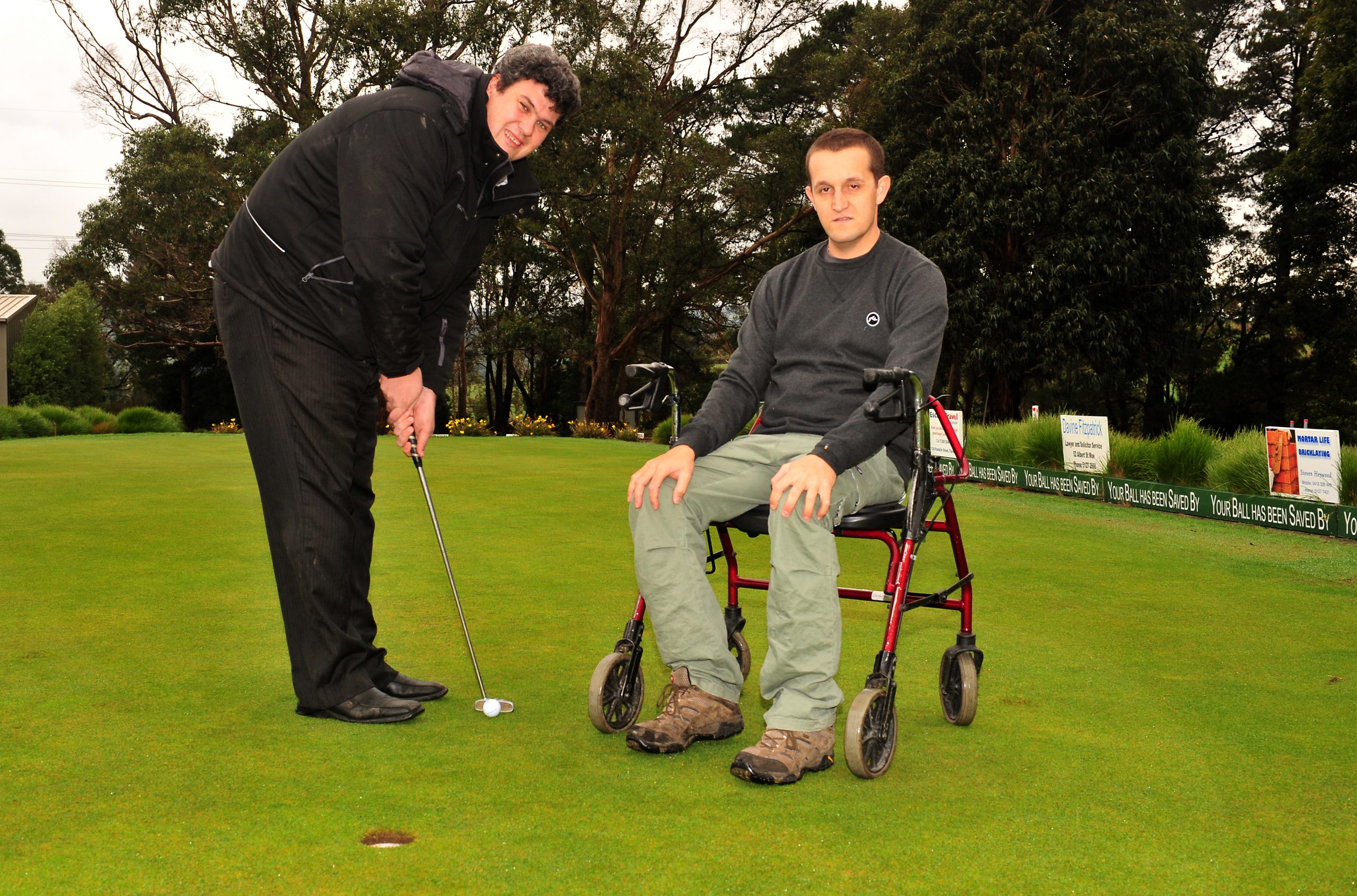 GOLF
By samuel darroch
LATROBE Valley golfers will walk the fairways at Yallourn Golf Club this Queen's Birthday in support of those who cannot due to the crippling Friedreich Ataxia disease.
The club's annual charity day next Monday will raise funds for the FA Research Association, and bears special significance for long time club member Glenn Whitehead and wife Lauren.
Lauren's brother, David Stipkovich, suffers from the neurological progressive disease FA which robs people of their ability to walk, talk, see and hear properly.
It results in heart complications, sometimes diabetes and eventually premature death.
David, now 27, was diagnosed with FA at the age of 17 and has heart problems, scoliosis, and degeneration of nerves in his lower limbs causing limited mobility.
Despite his ailment, David still actively pursues his passions and is a keen fisherman, four-wheel driver, quad biker and camper, but things were tough after his initial diagnosis.
"He'd be down the street stumbling all over the place and people would think he was drunk and they'd sort of look at him in disgust, whereas people now (since he started using a walker) are a lot more helpful and understanding that he has a disability," Lauren said.
Currently in its third year, the four-person ambrose event, which is open to all players, was immediately embraced by the not-for-profit golf club and has raised about $4000 each year.
"(FA is) something that you don't really hear about so it's good to raise some awareness," Yallourn Golf Club president Leigh Taylor said.
"Golfers in the Valley tend to get behind any good cause and there's probably not enough promotion of it.
"From the club's point of view… it's almost a civic duty that you do; we're a non-for-profit golf club so to get behind and give something back as well as everything else that goes on it's a ripper thing to do."
Lauren said there was no government funding to support FARA, and profits raised from the event were donated to a research program and a specialised clinic at Monash Medical Centre, Clayton.
To make a donation visit fara.org.au
For more information or to enter a team in the event, phone Yallourn Golf Club on 5133 9978.