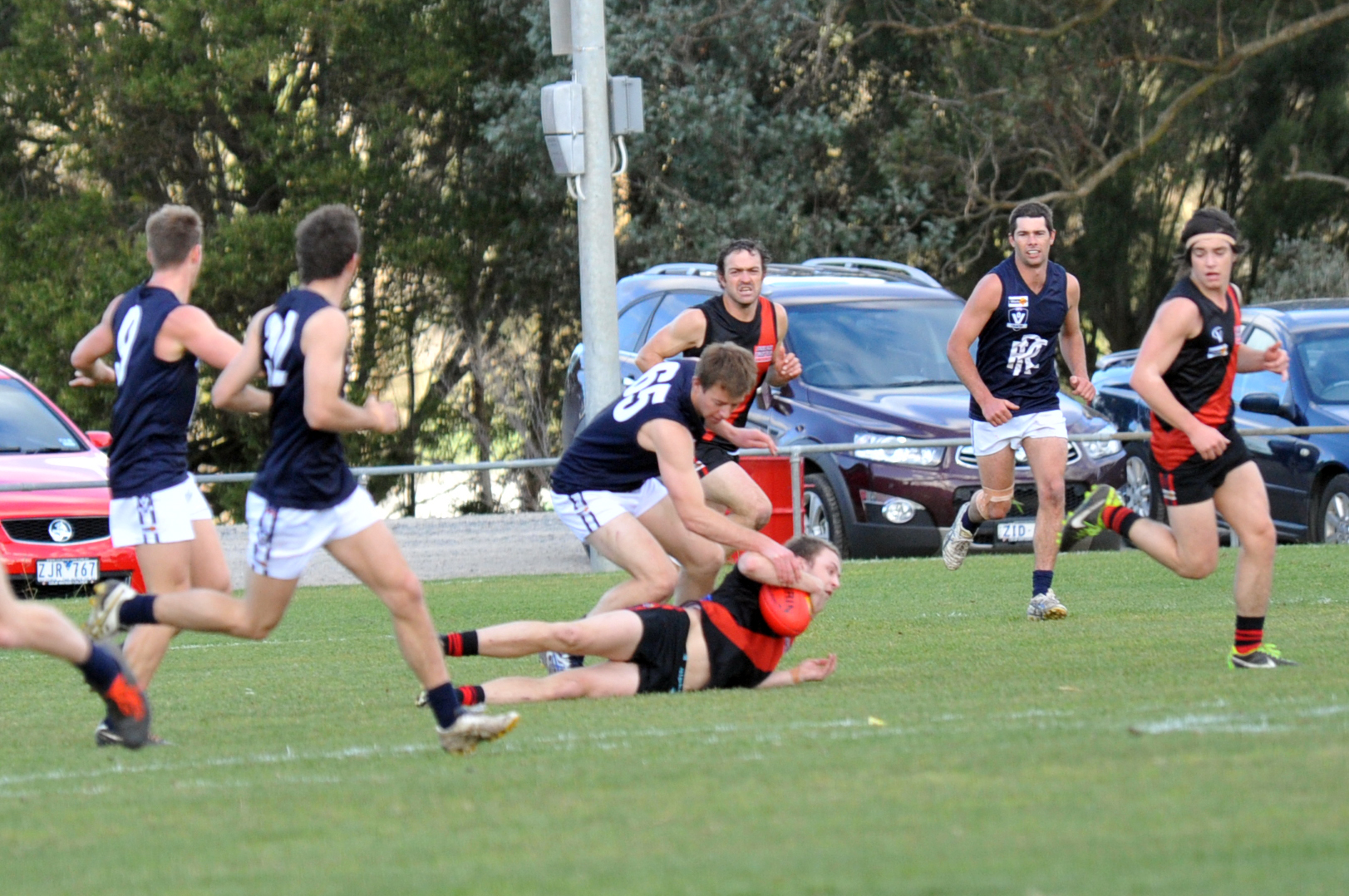 Churchill can only blame itself if it does not make finals football, according to coach Tim Darby.
The Cougars returned to the winner's list against Gormandale last week, but Darby conceded his side has struggled and things have not gone to plan for the former powerhouse club of North Gippsland football.
Having won two of its last eight matches prior to last Saturday's result, the next three weeks will tell the tale for Churchill, according to Darby.
"We have a big three weeks ahead of us; if you look at where we sit in seventh it doesn't look great, but then when you look at it with more detail we are only a game off third place so we are not that far behind," Darby said.
"If we win this week and other results go our way, we are back in among the pack.
"We know that we need to play better footy, we are a team that plays a certain style, we know what we are good at and we also know that if we deviate from that we get exposed."
Darby knows his side will need to dig deep when the Cougars meet Woodside, Rosedale and Glengarry over the next three weeks.
"We think that we can beat everyone, we have seen the best and worst of every team," he said.
This week's opponent Woodside finds itself in a similar position, following a solid start to the season.
The Wildcats have struggled with consistency and matching it with the competition's front runners.
Woodside scraped over the line by 10 points against Sale City and will be desperate for the four points before encountering one of the most daunting runs towards finals action: Heyfield, Rosedale, Cowwarr and Glengarry – four of last year's finalists.
Glengarry v TTU
GLENGARRY sealed its sixth consecutive victory last week with a win against Cowwarr and many will be asking who can halt the Magpies' fantastic run.
Third-placed Traralgon Tyers United dropped the points in Sunday's blockbuster against Rosedale and will now switch its attention to a clash with its fellow premiership aspirants.
A mere 13 percentage points separates the sides who sit alongside one another on the premiership ladder.
With coach Ryan Potter directing traffic from the sidelines in round 12, there would have been no questioning the man at the helm of the Magpies would have liked what he had seen as the side defeated Cowwarr.
The challenge is no less great this week when the Magpies host a rebounding Bomber outfit which defeated Glengarry in their round four clash by 15 points.
TTU coach Matt Stolarczyk described his players' efforts against second-placed Rosedale as "disappointing".
"The game against Rosedale… was a test and opportunity for the side to stamp our authority on the top two, now we have to play catch up," Stolarczyk said.
The Bombers won their first six matches, which Stolarczyk described as a "good start" to the season, but TTU then dropped three on the run against fierce competition.
He said the importance of securing the four points this week was crucial with little separating second and seventh positions.
"We expect to win this week, we have a five-day turnaround, but people forget that we are the youngest side in the competition and will bounce back and be ready to go," he said.
"With how close the ladder standings are if we lose this week we could well drop out of the five, which would be unacceptable."
Boisdale Briagolong v Cowwarr
BOISDALE Briagolong pushed ladder leaders Heyfield all the way to the final siren last week and will be confident it can carry on that form against Cowwarr.
With the Saints rueing the one that got away, and with their chances of playing finals slipping from their grasp with each week that passes, last year's semi finalists will be hungrier than ever.
Beaten by 78 points in their earlier meeting, the Bombers will need to closely guard power forward Tim Johnston who on that day kicked eight of the side's 18 goals.
Johnston was held by Glengarry's Ben Truin during the Saints' loss to the Magpies last week and will be eager to run rampant in the forward 50 and add to his season tally of 52.
Rosedale v Gormandale
With a finals berth close to being locked in Rosedale will focus its attention on maintaining its hold on second position and the prized double chance.
Set to host Gormandale, the Blues can ill afford to be complacent against their eighth-placed opponent who have been far from easy beats over the past month.
If the Blues drop their guard and allow Gormandale to kick away with a strong first quarter score they may find themselves playing catch-up football against a strong defensive unit.
Sale City v Heyfield
SALE City has shown plenty of spirit in past rounds, but remains a work in progress and it will have its resolve tested when it meets Heyfield.
With the Roos' hold on top spot narrowing, the reigning premiers will be keen to stamp their authority on the match and the minor premiership.