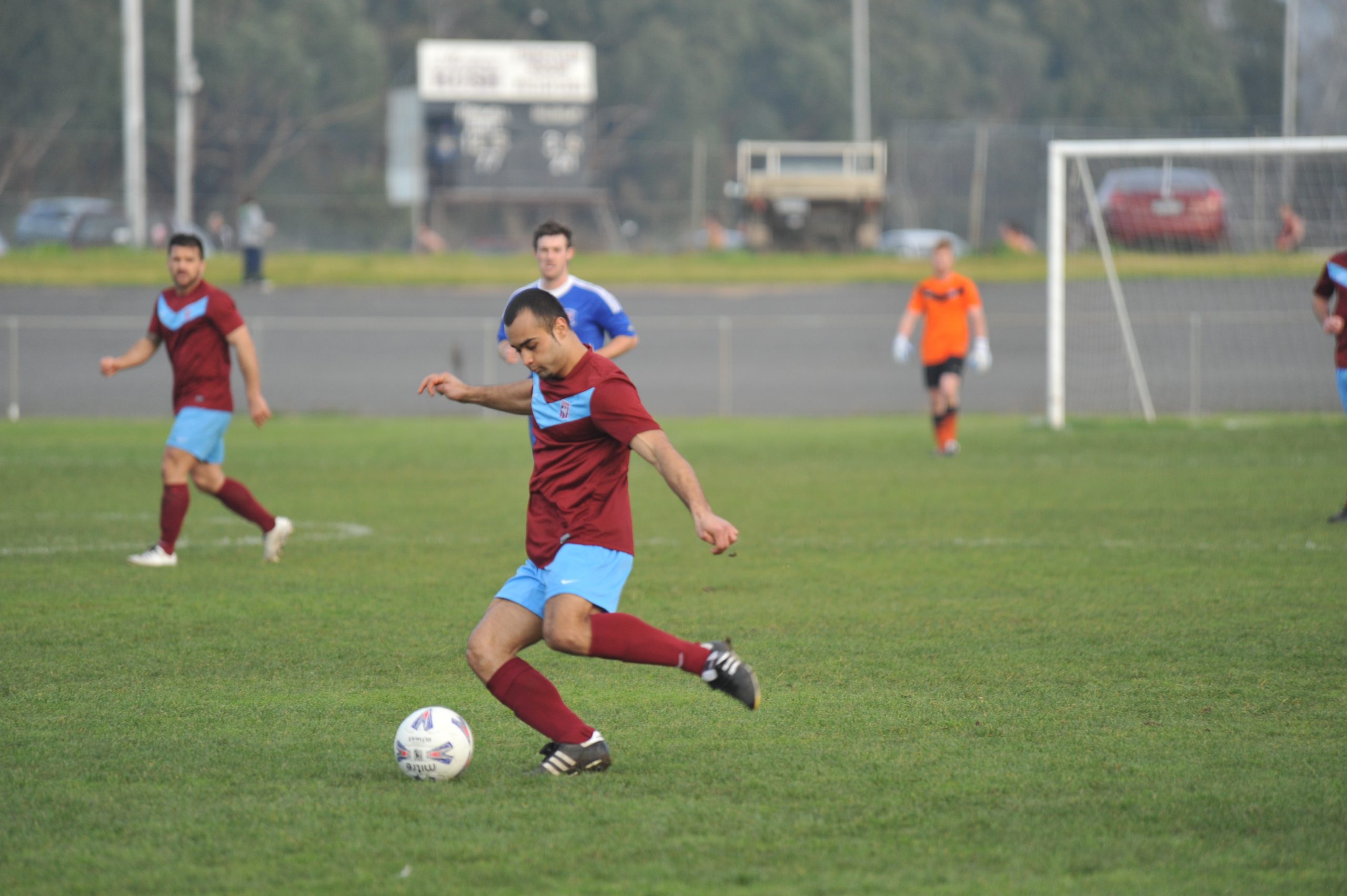 MORWELL Pegasus recovered from a 2-0 deficit to share the points in its away match against Dandenong City in State League Division Two soccer on Saturday.
Pegasus conceded the goals in the first 15 minutes of play against the third-placed team and coach Dale White feared a whitewash was on the cards.
"Defensively we were solid, but we conceded the two goals from set pieces," White said.
"Before the game, I told the boys, 'try not to concede set pieces because Dandenong City were good from set pieces'.
"I thought it could get very ugly and we could lose six or seven nil, or fight back."
And Pegasus decided to fight back, with Marquin Smith and Naseer Mohammad finding the back of the net to level the scores at half-time.
Following a breakaway, Smith burst into the 18-yard box and weaved by two players before scoring from a tight angle.
Morwell's second came from a move down the right, with Mohammad connecting to a cross to header the ball home.
"In the second half we had all the momentum and we should have pinched the win," White said.
"We had two glorious chances through Chris Wynne and Mohammad, who was two yards out and should have scored, but I've got nothing but praise for them.
"We were actually lucky because (bottom-placed) Diamond Valley won a game and Doveton (second from bottom) were 2-1 up but lost 5-3, so we are still third from the bottom."
He said the inclusion of players into the team in past weeks had lifted the club, both on and off the ladder.
"Four weeks ago we were falling like a deck cards, but now we've got some belief around the players," White said.
He said the players would now be challenged to "hang on to their shirts".
"Now there's competition for places… we have three or four players desperate to make the team," he said.
"Paul Byrne played a full game in the reserves and scored, so he will be available this week."
Fellow player Dragan Milesevic scored a hat-trick in the reserves in their 4-3 victory and he too was "knocking on the door" to the senior team.
Morwell faces another challenge this Saturday when it takes on sixth-placed FC Clifton Hill.
White said he believed from this point onwards games would get "slightly easier, not easy, but slightly easier".