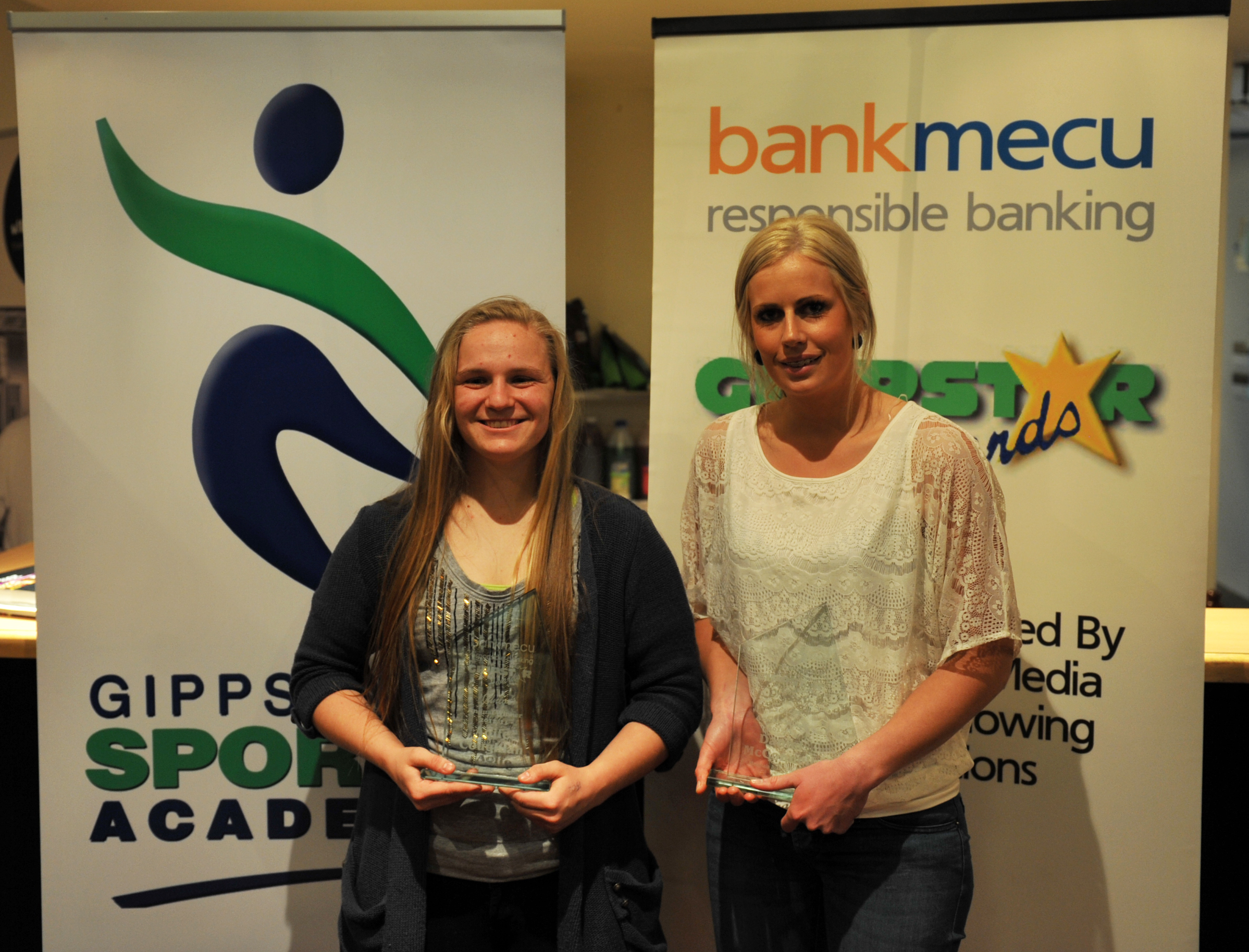 GIPPSTAR AWARDS
By SAMUEL DARROCH
DANIEL McConnell was nursing baboon related injuries in South Africa last week, but would have been consoled by the announcement of the 53rd annual senior bankmecu Gippstar award.
The Gippsland Mountainbike Club rider suffered a fall in training for the World Championships due to primate intervention and was represented at the Morwell awards ceremony by sister Lisa McConnell, where he won the main accolade.
The Olympian recorded a first place finish in a World Cup event in Germany earlier this year, marking the first Australian victory in the series since Cadel Evans in 2000, and is currently ranked sixth in the cross-country world rankings.
Equally impressive in her achievements was junior winner Aoife Coughlan.
The judo fighter won monthly awards in both junior and senior categories throughout the 12-month voting period, and was thrilled to receive a second overall award following her 2011 victory.
"I'm just as surprised this time as I was the first time I won it. It's a humbling thing and I'm proud of it," she said.
"You've got to have some way of defending yourself when you've got two big brothers so that (Judo) is the best I could do."
Aoife won the 2013 Oceania Judo Union junior event and came second in the seniors, helping the Australian women win the teams event.
The Gippstar champion said her chosen sport was an outlet for another side of her persona.
"I like to think I'm a controlled person but once you get on the mat all of that goes away and there's kind of a primal kind of thing," she said.
"You forget everything; if you're a friend with the person you're fighting you're not friends when you're on the mat."
Aoife's results contributed to the Traralgon Judo Club's success throughout the year, which saw it rewarded with club of the year honours.
Three of its number, Aoife, sister Maeve Coughlan and Aaron Nabulsi, were monthly junior award recipients, reflecting a trend of excellence for the grassroots association throughout 2012/13.
"We're rapt. This is the premier award for Gippsland sportspeople so we're really excited about it," club president David Nabulsi said.
"I always want to acknowledge the team: Paul Coughlan, Hunter Richardson, Vin Nightingale and Elias Kavadias, that's our coaching team. If it wasn't for their dedication we wouldn't be able to train."
Nabulsi said Judo, an Olympic sport since 1964, was an excellent self defence tool, particularly for women, and reduced the emphasis on striking.
"It's a Japanese martial art in the grappling sports category… you're not punching people in the face, if someone grabs hold of you you're tossing them," he said.
"Judo means the gentle way, so you push me I use your strength."
Alberton Football Netball Association's senior netball side was acknowledged for an outstanding season with the team of the year award.
The side won the Eastern Region Netball State League competition and Premier's Challenge, a one-day competition played between all title holders of Regional State League throughout Victoria, to cap off a dominant campaign.
The evening was dedicated to Gippstar selection panel chairman Philip Barnes who passed away this year.
The Gippstar Awards, which have been running since 1960, acknowledge outstanding sporting achievements by local athletes.
Monthly awards are made in senior and junior categories, with annual awards presented to the most outstanding achievers for the year.