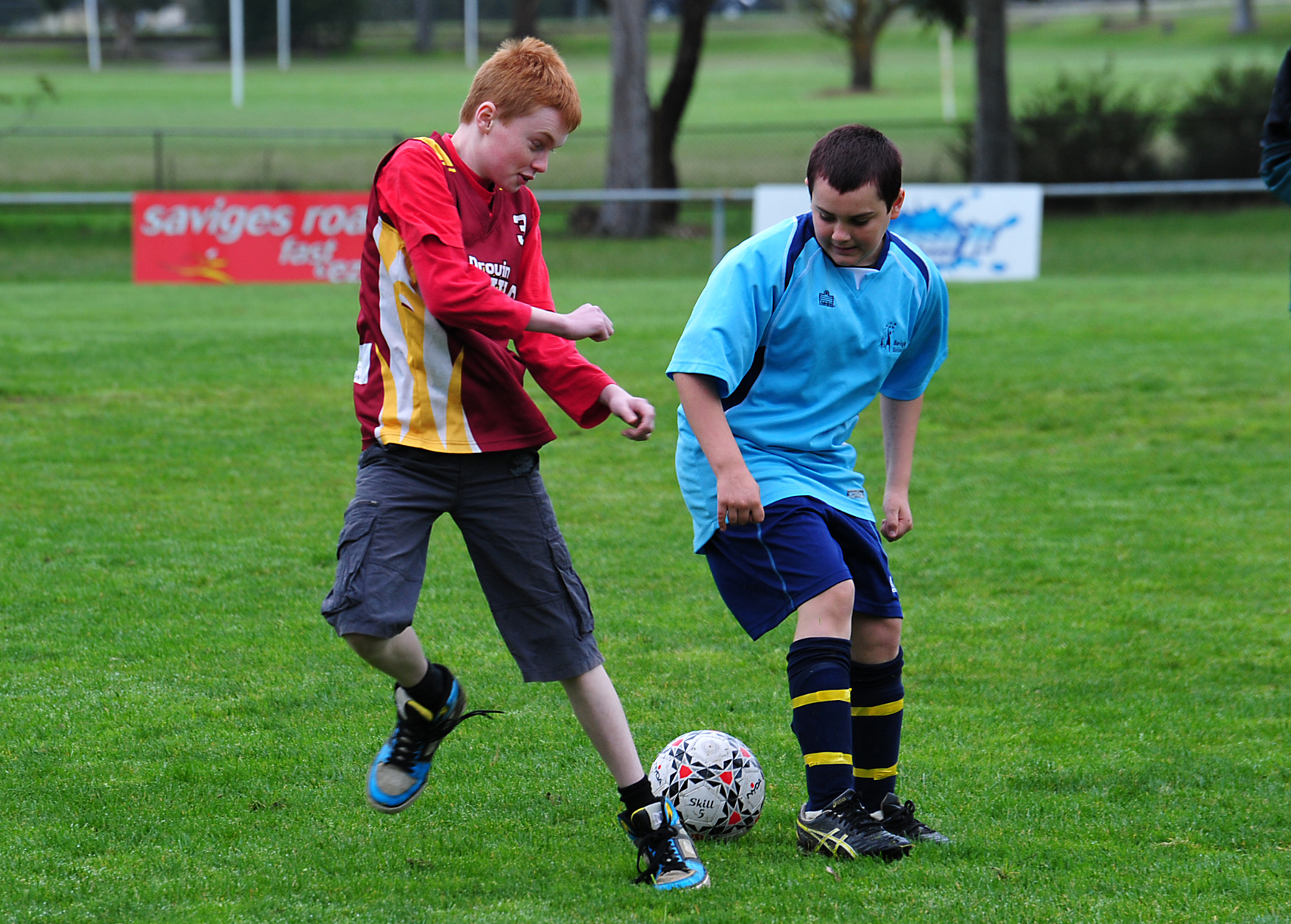 SOCCER
STUDENTS with a disability had their moment to shine on the sporting field last Friday when Baringa School hosted its sixth annual friendship games at Burrage Reserve, Newborough.
A record 175 children representing 22 developmental schools across Gippsland took part in the soccer carnival, an increase of about 75 per cent on 2012 numbers.
Friendship games spokesperson and Baringa School council member Tony Flynn said the sporting gala provided more than smiles and laughter for participants, aiding also in their personal development.
"The key for them is obviously kids from special schools don't get to play against their peers that often and an important part of mainstream school is you can play against kids in team sports," Flynn said.
"One of the advantages it has for them is it teaches them teamwork, striving for a goal and the kids look forward to this event for quite some time; it's part of their weekly soccer elective.
"Kids in the other classes prepare morning tea for the sponsors and the guests as well so everyone gets involved. It's about gaining some valuable life skills and team work."
Schools from Wangaratta to East Gippsland attended the games.