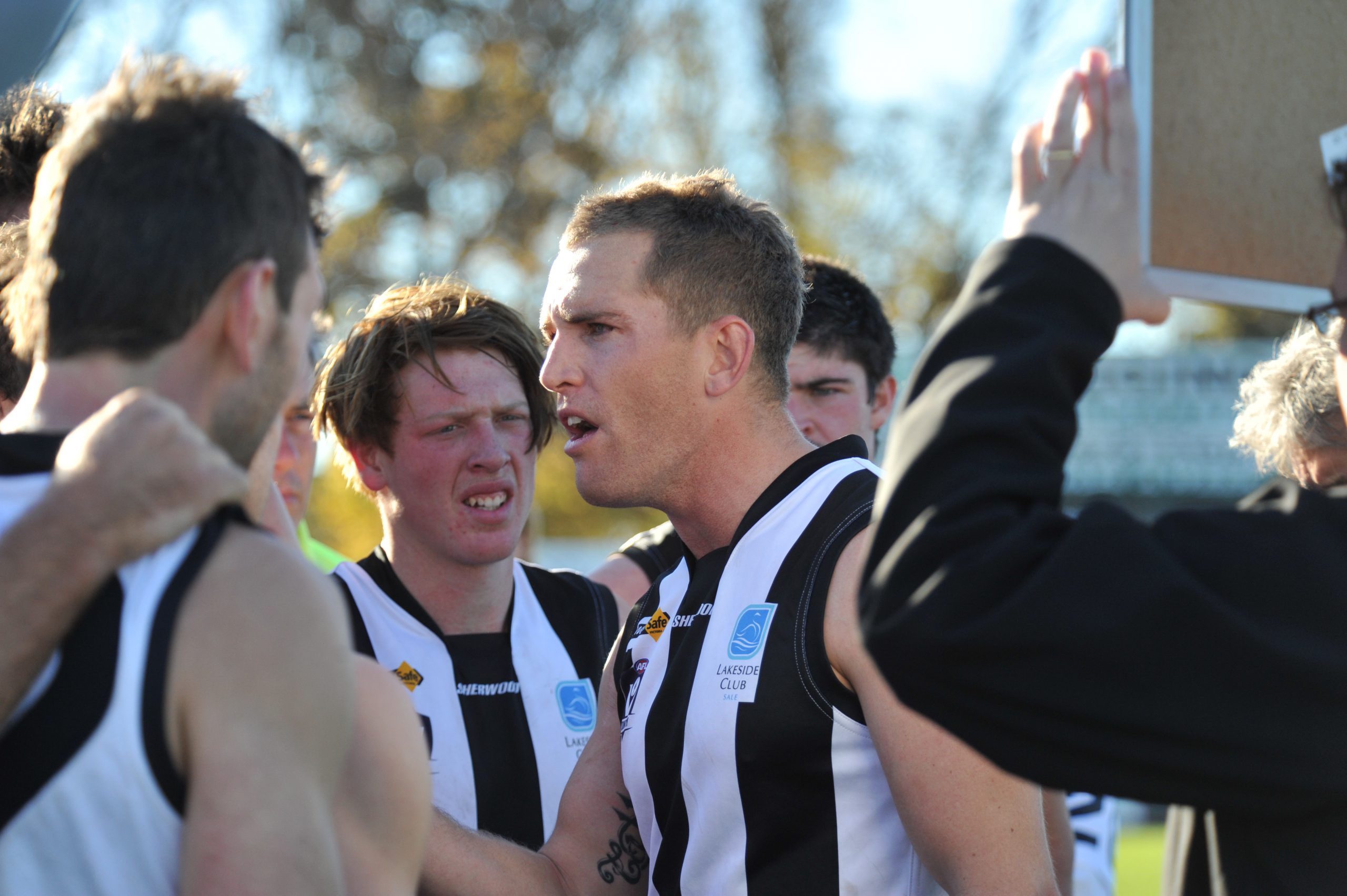 AN eighth senior flag awaits for a Morwell side looking to break a 17-year premiership drought in Sunday's Gippsland League grand final against Sale at Moe.
"1996 was the last one… well overdue that's for sure," Morwell Football Club president Wade Presley said.
"At the end of the day Sale are the red hot favourite, but we will give it a crack and you never know what can happen."
Tigers coach Harmit Singh, who at 26 six years of age will play in his first grand final as a senior coach, echoed Presley's optimism.
"We are quietly confident… we back ourselves and we will give it a real crack," Singh said.
Vying for its 11th premiership, the Magpies are on the brink of writing themselves into the history books as just the second Sale team to win back to back senior flags since 1954/55.
"It would feel amazing. A lot of work goes into it. We are well aware that it is something that would make history and the boys would hold it pretty special if they were able to do it," Sale coach Matt Ferguson said.
Ferguson last year led the Magpies to a second senior premiership in 26 years and is confident he has the team to make it two in a row.
"We are definitely confident. We have got an attitude that we can beat anyone at anytime, anywhere," he said. And it worked for all but one match in 2013.
The Magpies' only loss since last year's premiership came in round nine at the hands of rival Maffra.
The minor premier came out the following week and defeated an unbeaten Morwell to reinstate its status as the competition benchmark.
"They have been the best team for two years and rightly so, but you have to be there to have a chance and that is what we have done," Singh said.
"We will work hard during the week and we will throw everything we can at them to try and get the result."
Having conceded its biggest loss of the year to Sale in the final round of the home and away season, Morwell will go into Sunday's grand final as the underdog.
"They (Sale) are the benchmark but on the day, it's anyone's," Singh said.
"None of our players have played in a premiership at Morwell. We were all here last year and saw Sale win it and saw the joy that they had on their faces from winning one and I think that's why we play… that's the carrot at the end that we are all after.
"We have seen it already this year, upsets in country and metropolitan football, and we'd like to see that continue."
The Tigers have not played in a grand final since losing the decider to Sale five years ago.
Presley, whose 1996 side was the last Tigers outfit to lift the premiership trophy, hoped to see a different outcome on Sunday.
"2008 was the last time against Sale as well. Let's just hope the result is different to that," he said.
For the first time this year Sale will take an unchanged line up into the match.
Playing just two games in a month, the Magpies cruised through its only final of the series against Maffra to head straight to another grand final.
"We are well rested – we haven't played a lot of footy in the last month or so, but we have been training hard and think we have handled well," Ferguson said.
Morwell on the other hand recovered from consecutive losses to Sale and Maffra to post wins over Wonthaggi and the Eagles in last weekend's preliminary final.
"The week off can be handy but we don't have any problem playing after seven days, we have done it all year," Singh said.
Transport
The Morwell Football Club will be running a coach service for supporters.
It will leave the Morwell Recreation Reserve at 12.45pm and return from Moe about 5.15pm. A second trip will be made based on demand.
Lion moves on
MOE Lions coach Jason MacFarlane will take over at Mid Gippsland club Trafalgar in 2014.
The club has not yet announced a new senior coach for 2014.
MacFarlane led the club through a difficult rebuilding phase.