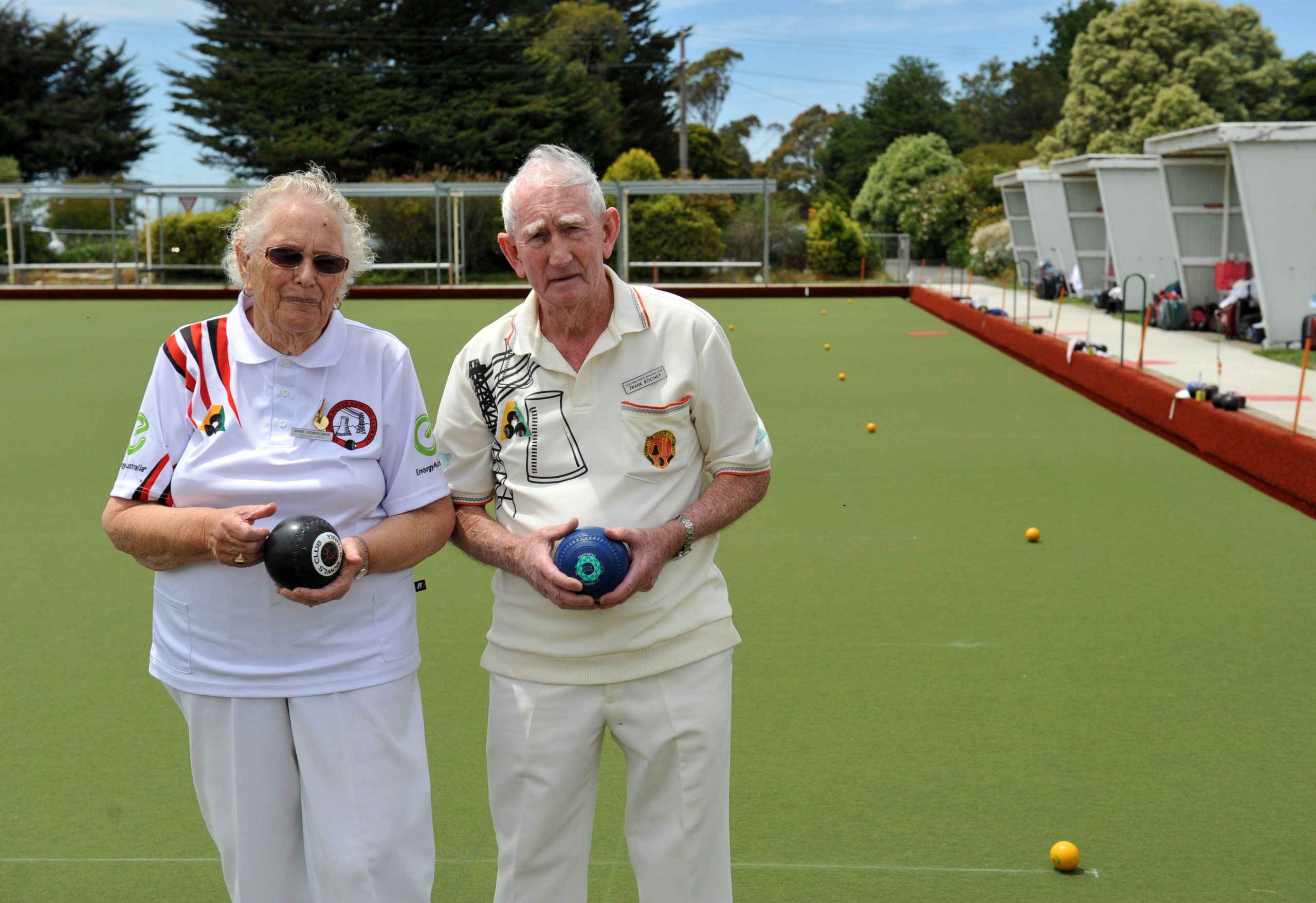 LAWN BOWLS
By samuel darroch
SYNTHETIC is the new green at Yallourn North Bowls Club.
The club ushered in a new era on Friday when its new synthetic surface was officially unveiled by Latrobe City councillor Graeme Middlemiss and State Members for Morwell and Narracan Russell Northe and Gary Blackwood.
The $205,000 overhaul, split dollar for dollar between the club and council, came as a relief to the purse strings for the single green venue, which has struggled since age forced members to offload greenskeeping duties in 2006.
"We had a professional doing the job because we're too old to do the work ourselves that we used to do," club vice president Frank Rooney said.
Club president Anne Gompelman said maintenance costs had become untenable at $18,000 to $20,000 a year, and welcomed the overhaul which will see the venue fit for bowls throughout the winter months.
"Whether you play on it or not you've still got to maintain it," she said.
"With the synthetic one we can play all year through."
The surface has been active for about five weeks, since round three of the pennant season, following a four-and-a-half week construction period, and players have begun to adapt to the slick synthetic speeds.
"It is different but you've just got to adjust to it, but the big thing is the cost," Rooney said.
"It looks magnificent… it's much more consistent and if it rains it doesn't matter; when it stops raining you go out and bowl.
"With the grass if it rains, most cases the game is called off because you do too much damage to the green."
The club hosted its biggest contingent of visitors since reopening yesterday, when 64 women from Lakes Entrance to Inverloch travelled to contest a women's fours invitational.
Also a strong carpet bowls contender in the region, the club is now on the hunt for new members after losing players due to the change over from grass greens.
For more information about Yallourn North Bowls Club phone Frank Rooney on 5167 1565.