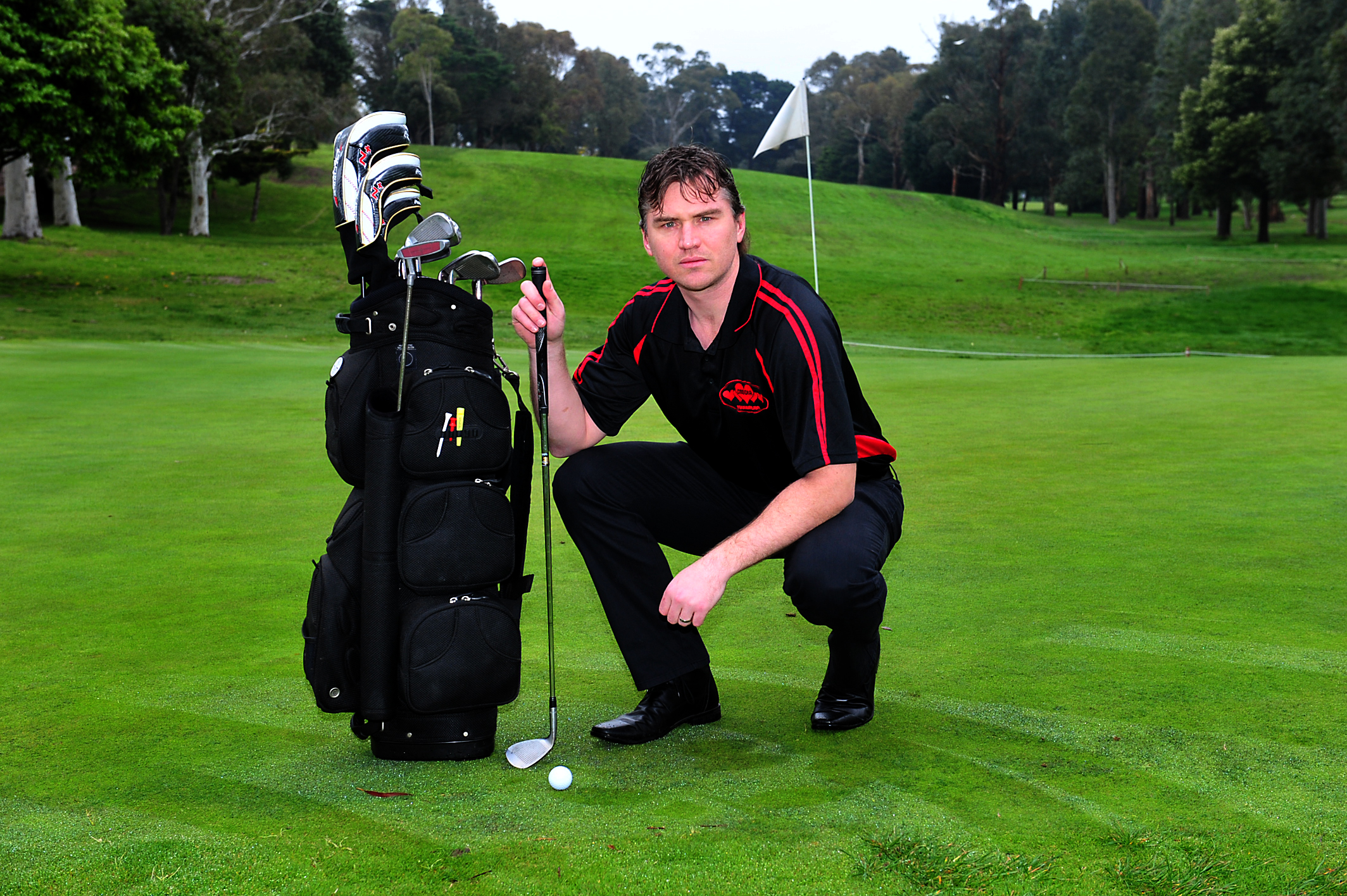 GOLF
FOR those who pull up a bit stiff after 18 holes of golf, spare a thought for 31 ambitious amateurs who faced 18 hours of play during the Crocka Foundation's 101-hole marathon this month at Traralgon Golf Club.
When the final flourescent ball found its way to the cup – well beyond midnight – after 50 kilometres on foot and a 5.30am start, the weary wanderers were vindicated by a boost of about $30,000 for the foundation.
A total of 28 players from the original field managed to see the full round through in order to raise awareness about sudden cardiac death and funds for the Murdoch Children's Research Institute.
Organiser and participant Tim Darby said while the final 10 holes stretched on for hours under the moonlight, the standard and speed of play was surprisingly consistent throughout the event.
"Through the daylight hours it was quite okay, it just got a little bit harder once it got dark and you were using the glow in the dark balls, which was a bit like hitting cement rocks," he said.
"It looked quite spectacular (though)."
On the competitive side, Grantley Switzer, Paul Hutchinson and Kent Hammond won the teams event by a single point over Brad Knowles, Brett Hayes and Chris Stanlake through 65 holes.
Darby thanked Traralgon Golf Club and resident professional Martin Clements for their support, as well as the community digging deep to raise a substantial total "given the time of year and the other pressures that are on financially this time of year".
The Crocka Foundation's next event will be its annual fun run in March.