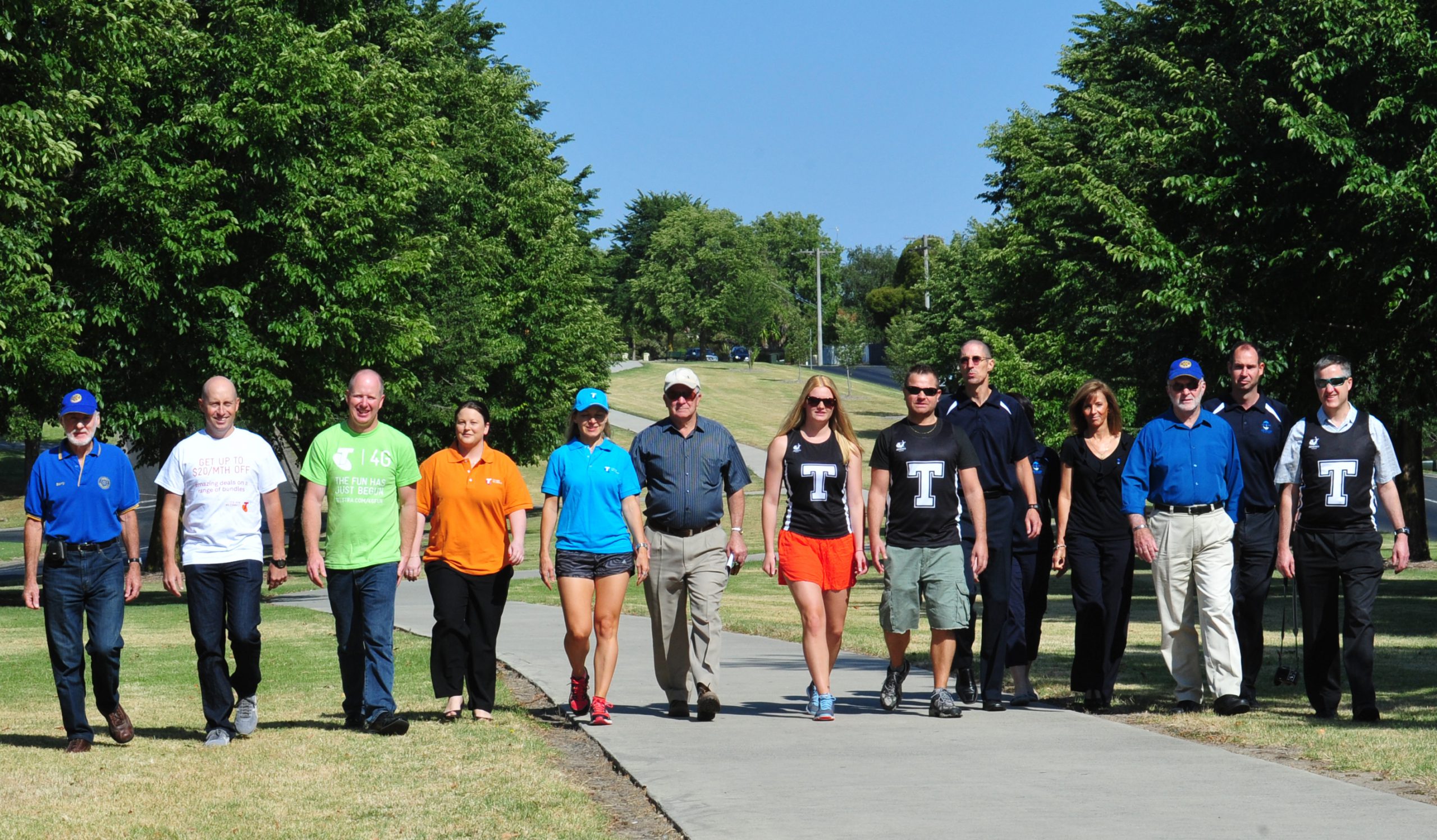 RUNNING
By SAMUEL DARROCH
KURNAI College's platoon of runners at last year's Traralgon Harriers Latrobe City Community Fun Run has inspired a new wave of team efforts registering for next month's event in Traralgon.
Running in support of Gippsland Rotary Centenary House, schools, businesses and individuals alike are putting their names forward, with numbers expected to double last year's record field of 300.
In an encore performance, Kurnai College is hoping to field a team of more than 100 to back about 40 in 2013.
Following suit, Gippsland Water has pledged about 41 runners and walkers from its 260-strong workforce to date, in addition to supplying hydration for the day.
"There's a couple of runners, a couple of beginners and a couple (in between) who have entered," Gippsland Water spokesperson Simon Forbes said.
"(We're excited to be) helping out a local charity and getting people active."
Organiser Will Hanrahan said last year's record breaking run around the lake at Kernot Hall, Morwell was likely to be eclipsed on the Kay Street circuit.
"It's going to be super, it's going to be bigger and better by a long way," he said.
"There's a huge trend in the community of people recognising they need to do more physical activity and we're providing a really good option for them.
"Big events like this, people want to have that community feel, it's a really great community feel, everyone's a winner."
The 16th edition of the fun run will start and finish at the base of Kay street and features a 1.5 kilometre run for kids and a 5km course for adults.
Gippsland Rotary Centenary House board member Barry Answerth said the funds generated would go toward supporting cancer patients during their time of need.
"This is another example of the great support we've received in the community for Gippsland Rotary Centenary House, which we wouldn't be able to continue to operate if we didn't get the support of the local community," he said.
"This organisation by Traralgon Harriers and Latrobe City is another example of how people are so willing to help us in the operation of this venue, which of course is for the benefit of people suffering from cancer who have been treated at the Gippsland Cancer Care centre."
For more information about the run or to register online visit www.traralgonharriers.org.au and follow the links to the 2014 CFR.
Registrations prior to 26 February go in the draw to win a range of prizes including an iPad mini.
The run will be held on Sunday, 2 March starting 9am.