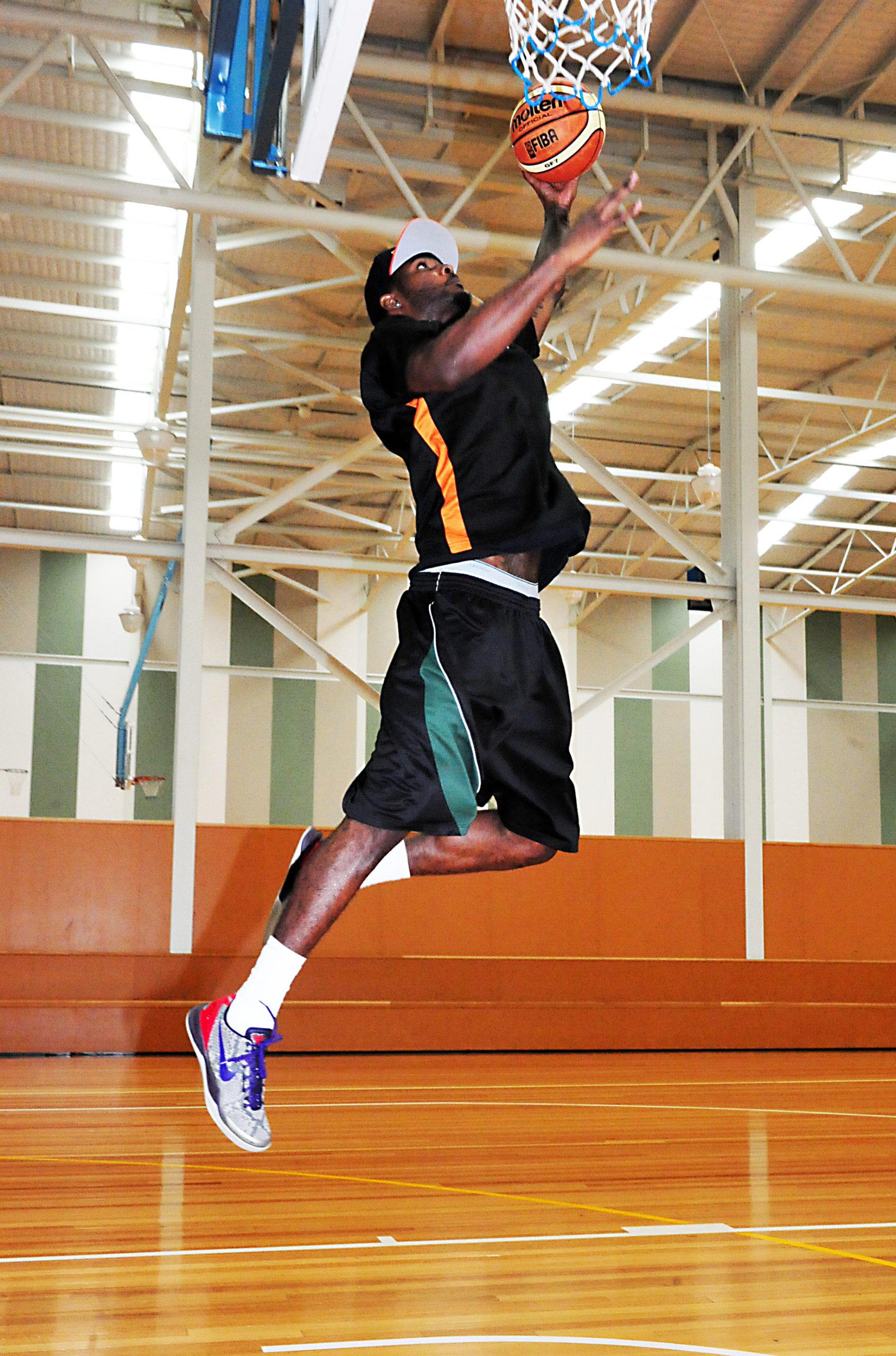 BASKETBALL
BIGV
By SAMUEL DARROCH
FROM the deep south of America to the great southern land comes Latrobe City Energy import Ashton Pitts, a big man with a big plan for the BigV.
After making his name at Southern Polytechnic State University, the six-foot-eight-inch Georgia native's promising career stalled when his first major international venture fell through.
Pitts played in Saudia Arabia and Bahrain before being scouted at a Spanish exposure camp, but his prospective team lacked the funds to sign the power forward.
Out of the game for the best part of a year, Pitts is now set on reviving his career with Energy, and came out firing with a big double-double (13 points, 16 rebounds) in round one against Blackburn.
"I've been trying to get overseas and just really be global overall," Pitts said.
"I would like to take this opportunity as a stepping stone; I know we're playing in a lower league and I know that I'll have to work my way up, but I would love to have a successful season with the team."
Pitts scored more than 10 points per game in his final United States college season, and averaged close to seven boards in 29 appearances.
The 26 year-old, who celebrated his birthday on Tuesday, has made an immediate impact with Energy and was impressed by the team's structure and style from day one.
"I really like the system, we play at a fast pace," he said.
"What really caught my eye in the first practice we had was how unselfish we were.
"I really don't expect that from overseas teams just in general; we don't really care about sharing the rock and we all know we can possibly score the ball and put the ball in the hoop."
Filling the power forward role, Pitts brings all-round qualities to the side.
Coach Les Stothard has been impressed with his adaptability, a trait Pitts prides himself on.
"As far as my role, I think I can bring a little versatility," Pitts said.
"I can also see myself as facilitating a little bit, just kind of driving and kicking the ball at the same time, being an offensive and defensive rebounder, probably a mid level shot blocker.
"I don't see myself playing a big role… I wasn't built like that or brought up to play the game like that (selfishly), so it's going to be a fun season."
Despite describing the Australian style as 'familiar', one thing Pitts is yet to come to terms with is the refereeing.
He found himself in early foul trouble on debut, and was left scratching his head as to why.
"I think the one thing I'll have to get used to is the refereeing," he said.
"It was my first game, I was excited to play… I don't know, I just couldn't really tell you what was going on in the game in terms of referees, it was crazy, it was new to me."
Pitts scored 16 points and dragged down seven rebounds in Energy's win over Camberwell on Saturday.