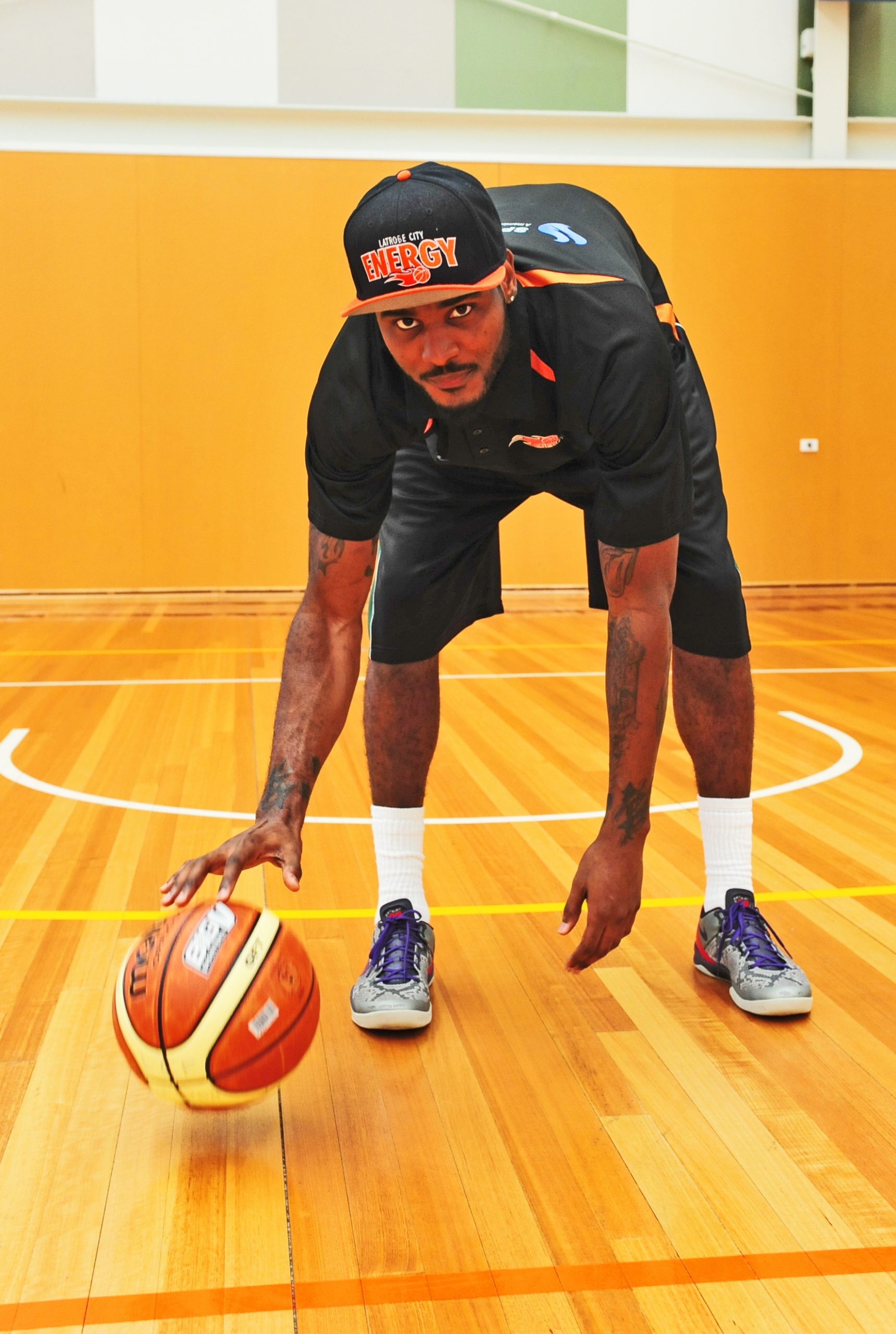 Latrobe City Energy Men

BIG Ashton Pitts had an impact befitting his stature on Saturday as Latrobe City Energy eclipsed Warrandyte Venom by 20 points on the road in the Big V men's competition.

The United States import piled on an inspiring double-double comprising a game high 26 points and 12 rebounds, in addition to an impressive four blocks, four steals and three assists.
His efforts softened the loss of Cal Rees and Steve Bonacci, as Energy managed to overcome a height deficit on the night.
"We were certainly undersized and their bigs caused us some trouble early, but we responded in the right manner," coach Les Stothard said.
Finally coming to grips with Australian officiating, Pitts largely avoided foul trouble and managed to stay on court for a full four quarters with four personals for the match.
"Ashton played arguably his best game for the club so far; we certainly took it to them and came away with a really good win," Stothard said.
Pitts was well supported by the returning Vashon Weaver (17 points, nine rebounds and three assists) and Jordan Canovan (14 points) as Energy dominated from the outset.
A 30-18 first quarter put the visitor in control and it was never headed in a steady all-round effort.
Three-point fiend Nick Sedley downed three in a row from long range to build a second quarter gap in his haul of 12 points, while impact player Billy Hughes kept the scoreboard ticking over with a handy eight individual points in 13 minutes on court.
The result elevated Energy to third place on the division one ladder, behind undefeated Southern Peninsula Sharks and Blackburn Vikings.
Energy will tackle fifth-placed Melton Thoroughbreds after the Easter break.
Latrobe City Energy Women
Lindsay Horbatuck made it an Energy import double feature after starring in a 78-70 overtime victory against Keilor Thunder on Saturday.
The former Bucknell College captain registered a double-double 15 points and 23 rebounds, helping Energy surge late after full time scores were locked at 61-apiece.
Energy led by four at three-quarter-time but could not find the hoop in the final term to ensure a normal time triumph, hitting just three of 19 from the field and none from eight from three-point range.
The Thunder, in turn, had its own troubles, shooting 23 per cent for the term.
Energy scrapped its way into added time, after reeling in a five-point deficit with minutes left on the clock.
Laura Joyce kept her cool from the free throw line to level scores with five seconds remaining, before Thunder gun Jess Francke was fouled out in overtime.
Energy's superior run and fitness came to the fore as it put together a dominant 17-9 overtime stanza to secure the result for the fast improving side.
"It was a reasonably scrappy affair… it was quite tight all the way through," coach Andrew Harlow said.
"Our run just took it away in the end… we're one of the fittest teams in the league, if not the fittest, they just run and run and run.
"It was a fairly hostile environment… they were quite a hostile crowd and it was a real finals atmosphere, they really overcame a fair bit to win that game."
Leading scorer Mikaela Dickson was held to just five points for the match, but Hood, Joyce and Jaz Allman covered her well.
"They played a big game on her (Dickson) and the rest of the team really came through and rallied around her," Harlow said.
The dramatic victory moved Energy into fifth on the ladder with three wins and three losses ahead of the Easter week off.