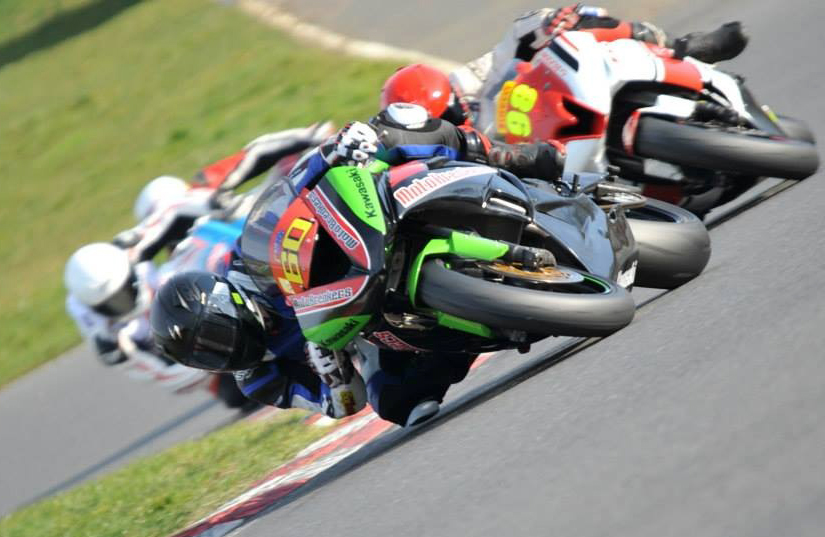 GLENGARRY'S Ben Currie has enjoyed an ideal lead-in to this weekend's British Superbike Pirelli National Superstock 600 Championship season opener, with a third-place finish in the British 600cc three-hour enduro race late last month.

Currie entered his first endurance event with goals to nail down consistent lap times over an extended period, and exceeded all expectations of new team Moto-Breakers Kawasaki.
Lap after lap the 18 year-old blitzed his projected times by up to a second-and-a-half en route to a podium finish and one of his best results on tour.
"He's extremely happy, more so for the times he was doing; he used it as more of a test than an actual race," Currie's father Dean said.
"We did it for consistency. What we wanted to do was test him over a longer distance and set him a target on a lap time… he achieved it and went beyond."
Dean said the team admitted they had "highly underestimated" the budding rider's ability, and was now considering his credentials for higher level competition in future such as the second tier MotoGP series, Moto2.
"They're actually very excited, and they're already talking next year to go up to the highest level, into the 1000cc or Supersport (World Championship)," Dean said.
The team has been so impressed with his ability it is currently working on a second bike for Currie to expand his testing and practice regime.
After substantial work throughout pre-season, Currie's assault for a top 10 finish begins this weekend at Brands Hatch.
"Under a top 10 we think will be a disappointment with where he is sitting at the moment," Dean said.
"We've got to keep the snowball going though, because right now the snowball is going the right way."

Helping guide the budding talent is new 1000cc Moto-Breakers signing Danny Webb.
Webb, a former Supersport and Moto3 rider, has tested regularly with Currie since coming on board with the team.
This year is Currie's second season in the BSB, following a disrupted debut with QBSD.
The BSB is regarded as the third highest tier of road racing, behind MotoGP and World Superbikes.