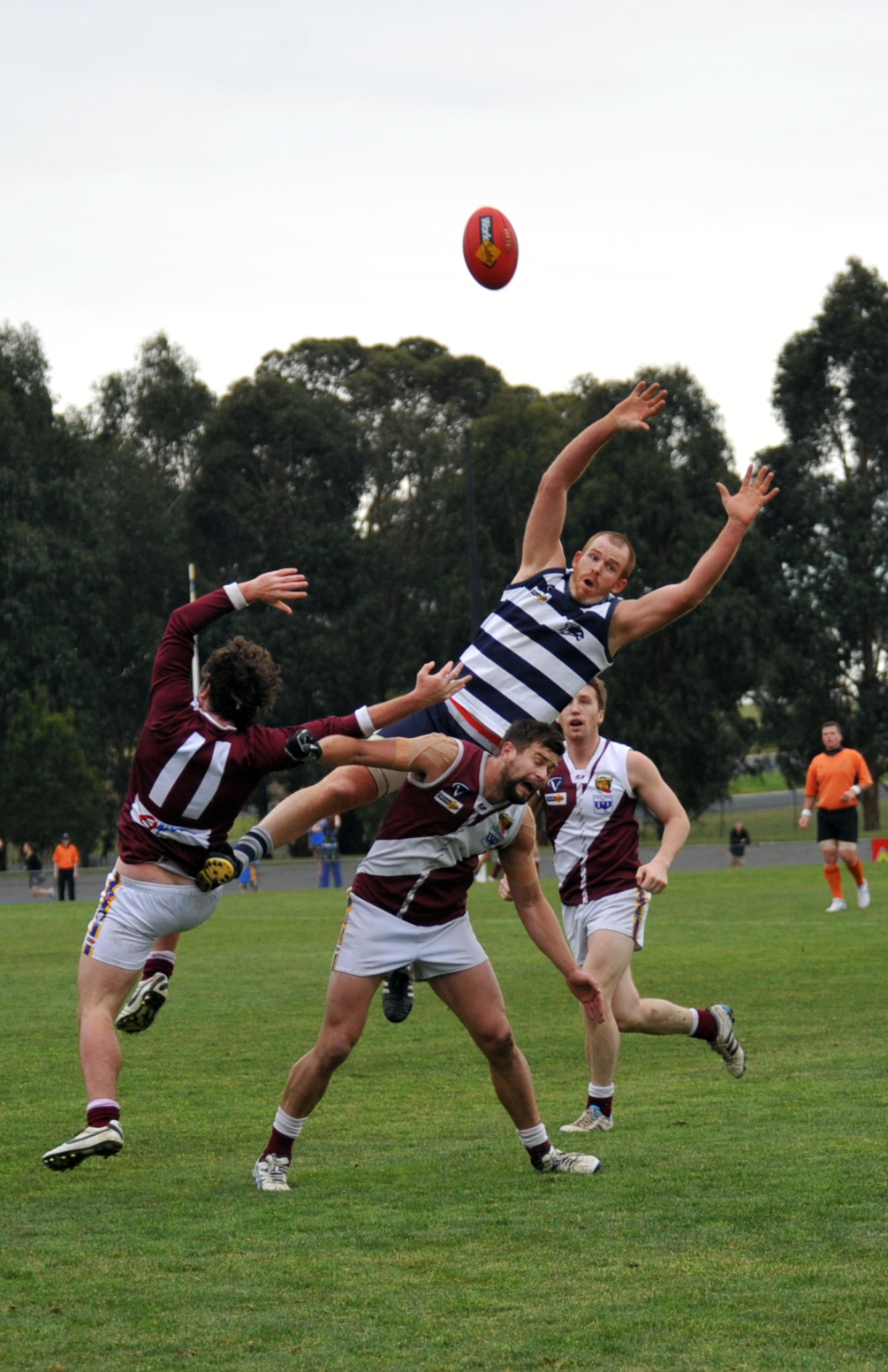 NORTH Gippsland football neighbours and foes Woodside and Yarram will take centre stage in what is expected to be a fierce contest tomorrow.

Speaking ahead of the season opener three weeks ago, Woodside coach Chris Pettitt said his focus was on the opening round, but had circled the round four Good Friday clash as an opportunity for the Wildcats to gauge just where they sat.
"We know that the Easter clash against Yarram on Good Friday will be big and a new rivalry will be established between the clubs in front of what is anticipated to be a big crowd," Pettitt said.
Yarram coach Griffin Underwood shared Pettitt's thoughts about the blockbuster showdown, having noted talk around town was centred on the battle between the Demons and Wildcats.
"The guys are looking forward to the contest," Underwood said.
The sides come into the clash on the back of indifferent starts to the season.
The Demons have had plenty to prove with three solid hit outs, however, the Yarram final quarter fade outs are worrying.
In all matches to date the side has struggled to pull together a convincing four-quarter effort, most notably in the final term last Saturday where it failed to register a score.
In contrast, the Wildcats had a good start hit out in round one, before watching from the sidelines with the bye the following week.
However, the Wildcats were caught out against Churchill and will be eager to improve.
Despite the past week's results, the crowd can expect a quality contest.
The shootout between the teams' power forwards will entice and the contest in the engine room will have the crowd talking.
The stage is set for an epic showdown, however the Wildcats should take the points in a nail-biter.