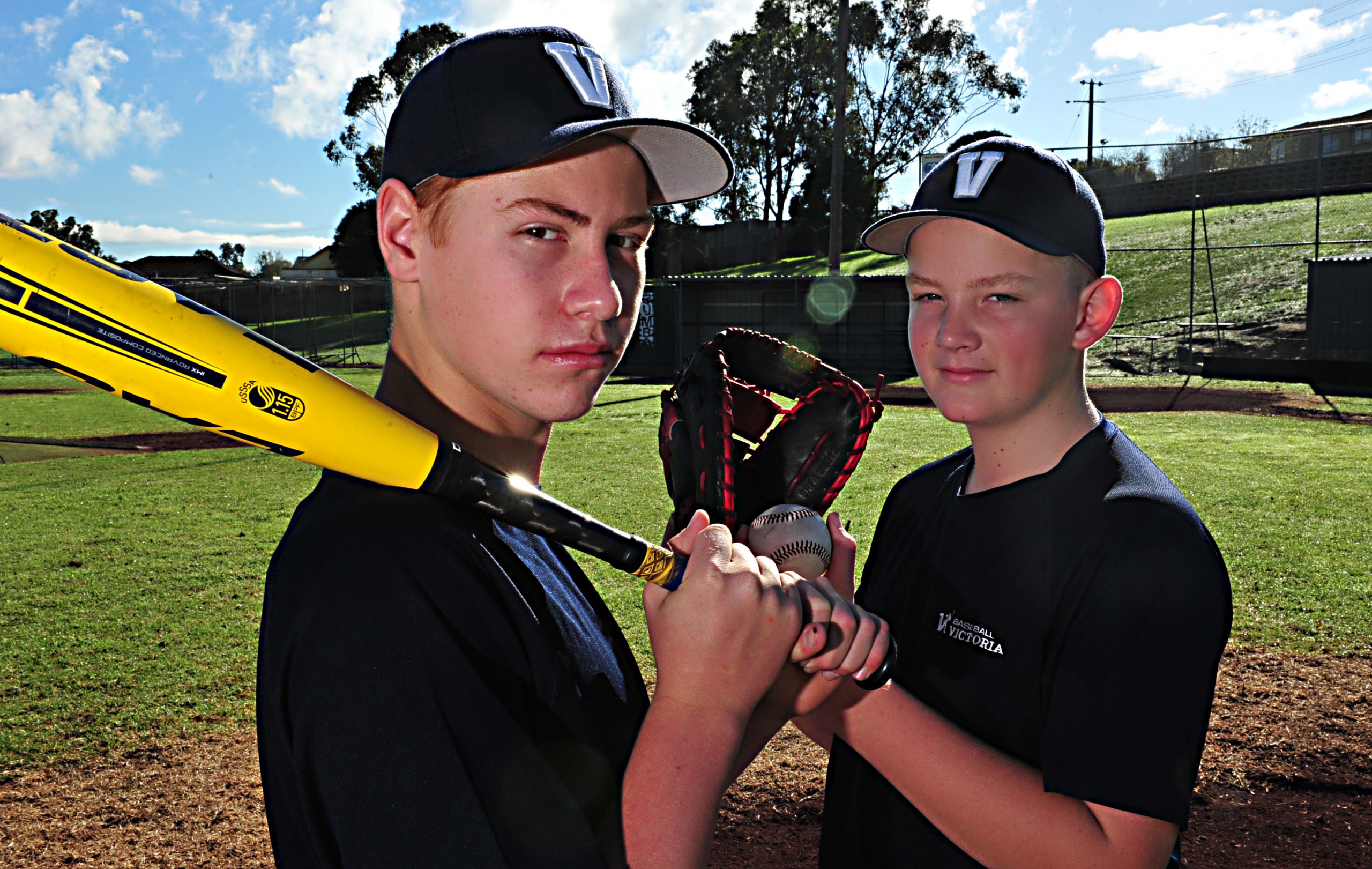 CATCHING a few throw downs from a mate has turned into so much more for two Traralgon baseballers.

Three years ago Blake Townsend needed someone to pitch to, and Ciaran Palmer obliged.
While their positions have not changed since, the stage has grown larger and larger.
Now at just 13 years of age, both juniors have donned the white V for their state, most recently in January at the national titles in South Australia.
"I started off catching him (Blake) back in the day, he needed a catcher and I just went in and caught for him, that was how it started," Ciaran said.
Ciaran's 'blue team' finished runner-up in the overall standings at the championship, while Blake and his 'white team' enjoyed a top 10 placement.
The Latrobe Valley representative pair said the competition was fierce, but a great insight to the top level.
"It was fantastic and the skill level was amazing," Blake said.
"It was a great experience and good fun," Ciaran added.
While they played together through the summer for Berwick, the former Traralgon Redsox teammates have gone their separate ways on the diamond, but remain friends off it.
Blake will suit up for the Redsox juniors again this season, while Ciaran has joined metropolitan side North Balwyn to further his skill base ahead of the state under 16 trials.
"For me it's just really developing as a player, getting better and trying to be as good as I can," Ciaran said.
Blake's season goal is to again trial for the under 14 Victorian outfit, but is a few weeks from full fitness with an arm injury.
With baseball as their only dedicated athletic pursuit, Ciaran said the choice to focus on the Australian grassroots sport was an easy one.
"I just love the sport, it's fun, a good environment and it's fun being around your mates and playing with them," he said.
The Latrobe Valley junior season begins after the Easter break.
For more information about the local competition visit
www.latrobevalley.baseball.com.au
For more baseball coverage turn to page 8.