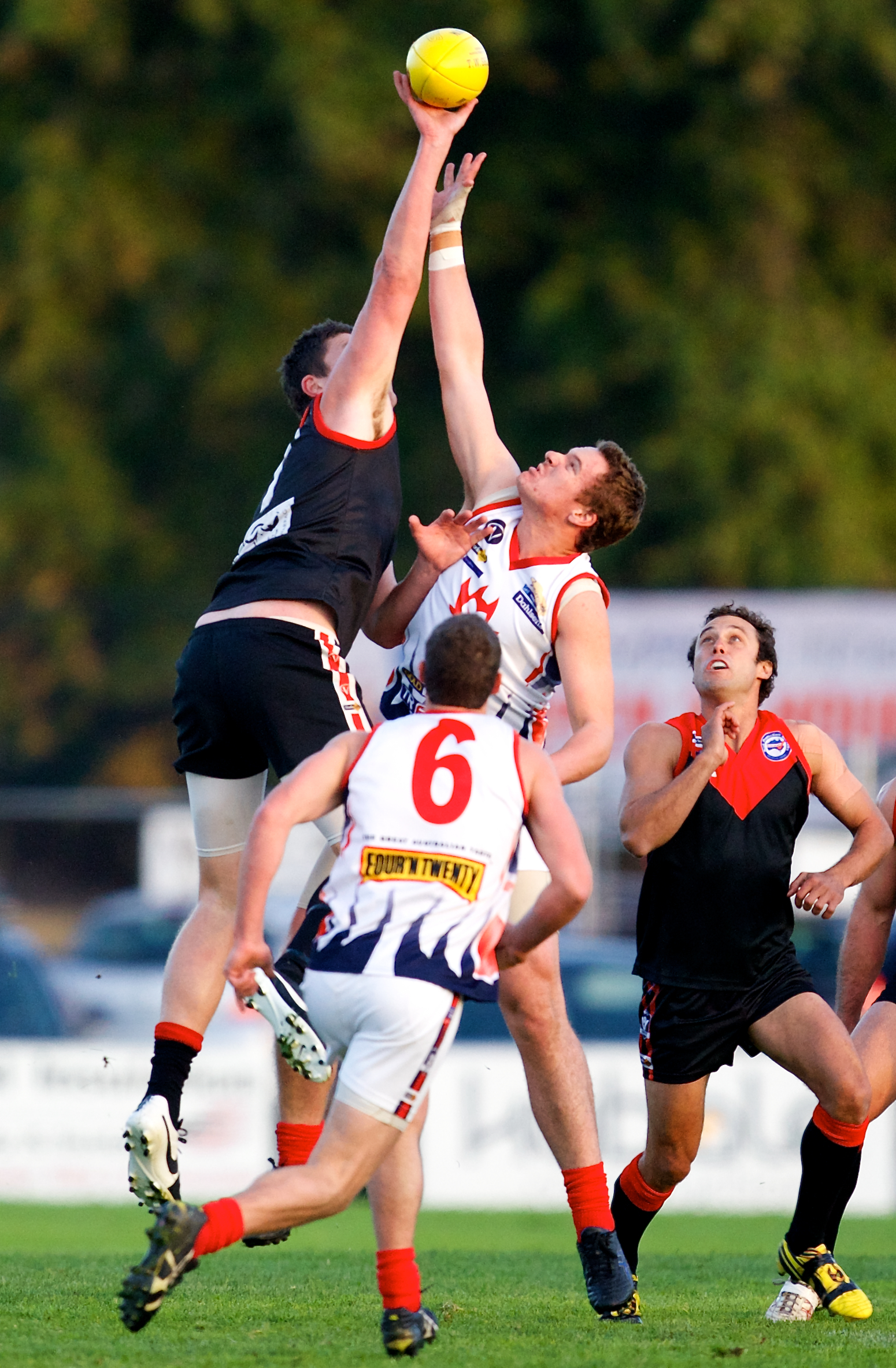 GIPPSLAND LEAGUE

ROUND FOUR
Reigning premier Morwell will face its biggest test yet when it travels to Bairnsdale for the battle between the Gippsland League's top two.
"They (Bairnsdale) have been really impressive, so it's a huge test for us," Morwell coach Harmit Singh said.
Saturday will mark the first time the Tigers and the Redlegs have met in a top-of-the-table clash since round 22 in 1983.
On that occasion Morwell travelled to Bairnsdale and returned home with a 28-point win.
However, its more recent visits to Bairnsdale have been less fruitful with the Tigers returning home with the points just once in six visits.
"Other than that the closest we have been is a draw," Singh said, who will coach on Saturday against his friend Shaun Mooney.
"We played interleague together last year and we are good mates. We talk most weeks, he is a really good coach and we have similar styles.
"We play similar footy so it will be a great game."
Morwell is fresh from a week off and has a full list to choose from.
"It was fantastic to play on Good Friday. It gave the boys the weekend away from footy then they did a session last weekend," Singh said.
"With between 40 and 45 guys on our list we are really starting to build some pretty good depth. There is a lot of competition for spots."
Moe v Traralgon
Moe will host Traralgon in the second all-Latrobe Valley clash of 2014.
And its no secret the top five clash is an important one for both teams.
Moe coach Adrian Burgiel was disappointed with his team's performance against Morwell on Good Friday, saying it would be the worst his team would play this year.
Traralgon on the other hand bounced back from consecutive losses for its first win at home.
"It's a big game for us because Moe has improved a lot. They have got some pretty handy recruits so it's going to be a tough game for us and we are keen to get another win on the board," Traralgon coach Paul McCulloch said.
There will be at least one change to the Maroon's outfit, following former St Kilda and Gold Coast player Andrew McQualter's inclusion last week.
There are also several players pushing senior selection after impressive performances in the reserves.
"It was good on Saturday because we actually showed signs of the footy we can play," McCulloch said.
"Now it's a case of getting consistency in our footy and moving forward.
"Moe at Moe has always been hard for us. I've watched them and they have a lot of good players and if we let them get up and going, we will be in trouble."
Wonthaggi v Leongatha
After coming within five points of Sale last week, Wonthaggi will be looking to return to the winner's circle when it hosts Leongatha, which made Maffra work hard for the four points.
Wonthaggi has been a successful hunting ground for the Parrots in the past, they've taken home the four points on their past two visits.
Warragul v Maffra
Maffra, having won two of its first three matches of the year, will travel to Warragul to take on the Gulls.
The Eagles are sitting in fourth on the ladder with a healthy percentage, their only loss of the year was in round two to the much improved Bairnsdale.
While as it continues to find its feet, Warragul is expected to test sides as it undergoes a rebuilding phase.
Drouin v Sale
A week after being tested by Wonthaggi, Sale will travel to Drouin to take on the struggling Hawks.
The Magpies have been the powerhouse of the competition for the past two years.
Like Warragul, the Hawks on the other hand are going through a rebuilding phase.