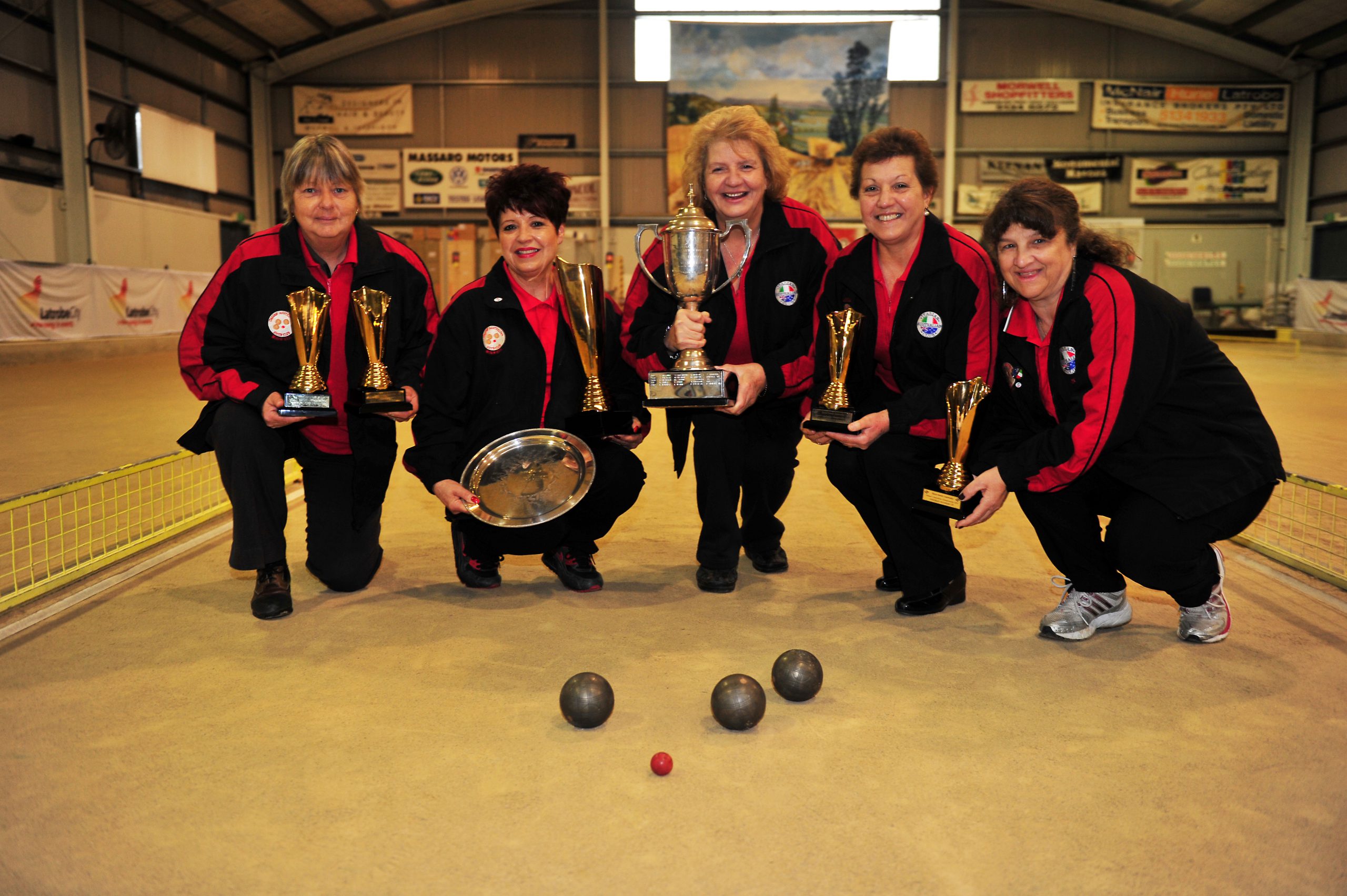 BOCCE
MORWELL Latrobe Valley will send a nine-strong team to McLaren Vale, South Australia tomorrow to contest the Australian Bocce Championships.
The four-day tournament will feature 19 international competitors among 78 athletes contesting 12 titles.
Morwell's Christina Finocchiaro will be out to defend her 2013 national singles championship, headlining an imposing Valley contingent in the women's draw.
Finocchiaro is joined by seven-time nationals competitor Maria Maselli, 2008 national doubles champion Anna Prezioso, 2010 precision throw winner Diane Penney and coach Sally Fava.
In the men's competition, 23 year-old Nick Cooper will make his sixth nationals appearance alongside fellow youngster Nick Penney.
Joining them will be the experienced Frank Finnochiaro and Felice Prezioso.
The tournament runs from Friday through to next Monday.