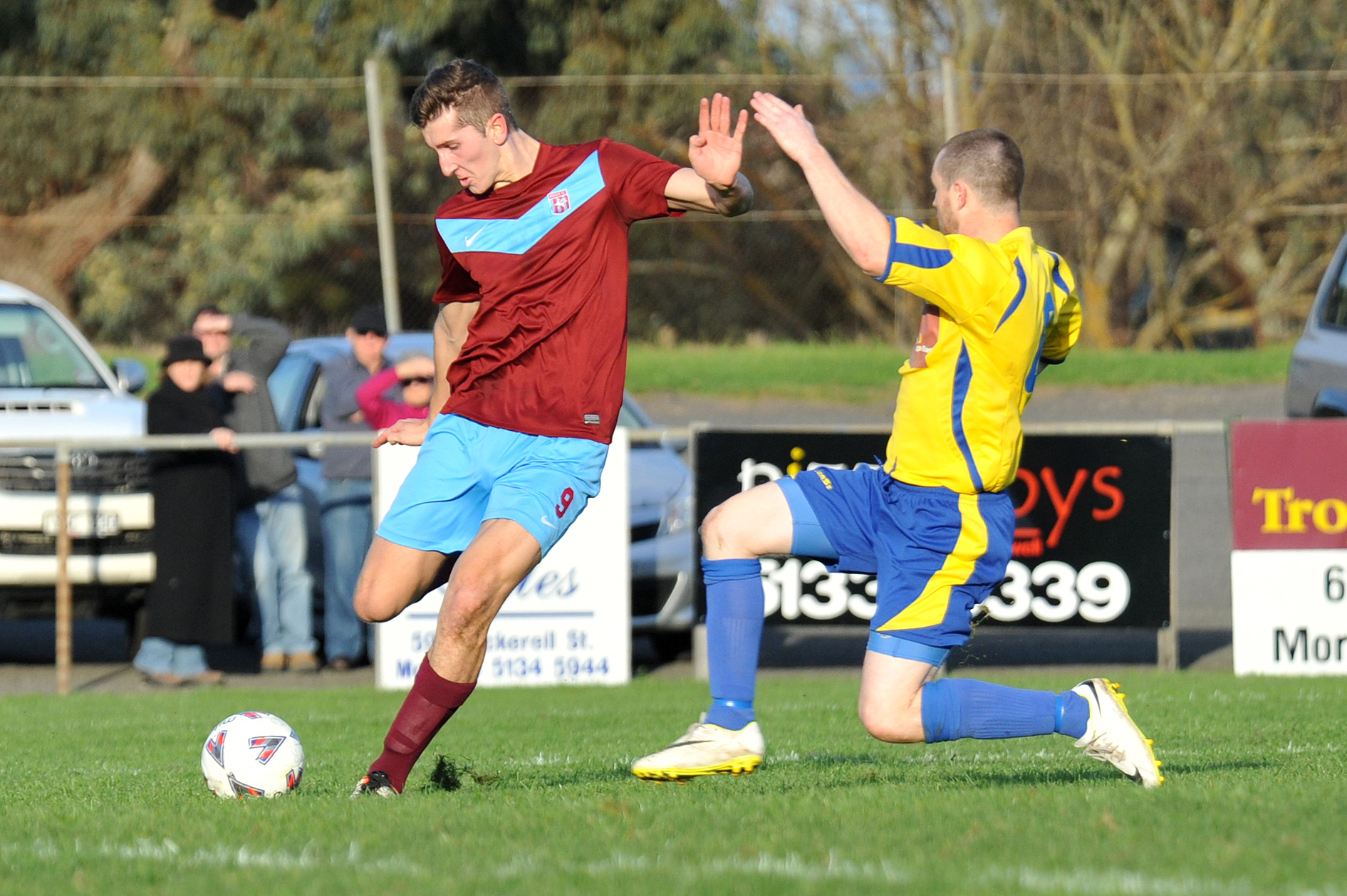 SOCCER
STATE LEAGUE
By SAMUEL DARROCH
THE eastern derby yielded three vital points for Morwell Pegasus at home on Saturday, keeping the Horsemen in the State League South East Division One top three.
Pegasus defeated Casey Comets 2-1, narrowing the gap to first-placed Eastern Lions to five after the ladder leader dropped the points to Langwarrin at Lawton Park.
Morwell went 2-0 up at half-time after goals to Chris Wynne and Geordie Scott, allowing coach Luke Cheney to experiment with his bench after the break.
"It was a very strong and convincing first half, we took control of the game and in the second half I made some changes to give a few other guys opportunities who were pushing for a chance," Cheney said.
Steve McRae and Chris Duncan were injected, in a lineup which saw Stef Ciccarelli start for the first time in the senior grade this season.
Pegs conceded once in the second half, but held on to win 2-1 thanks to a pair of athletic saves from keeper Dave Schonberger.
"There's no love lost in a derby… there's a bit of history there and the boys were up for it," Cheney said.
Cheney said the result was another fair payoff for the squad's commitment.
"It was a reward for all the hard work we're doing; we do over and above what other teams do with our travelling," he said.
"We go up and down the highway every week, the whole squad. There's that bit of incentive to push even harder."
Pegasus tackles mid-table South Springvale on the road this week, ahead of the Queen's Birthday week off.
On return the club will face two sides in the bottom four – Clifton Hill and Diamond Valley – with a chance to cement its ladder standing.
The Pegasus reserves side remains unbeaten after a scoreless draw.
It now sits second on the ladder one point shy of Langwarrin.