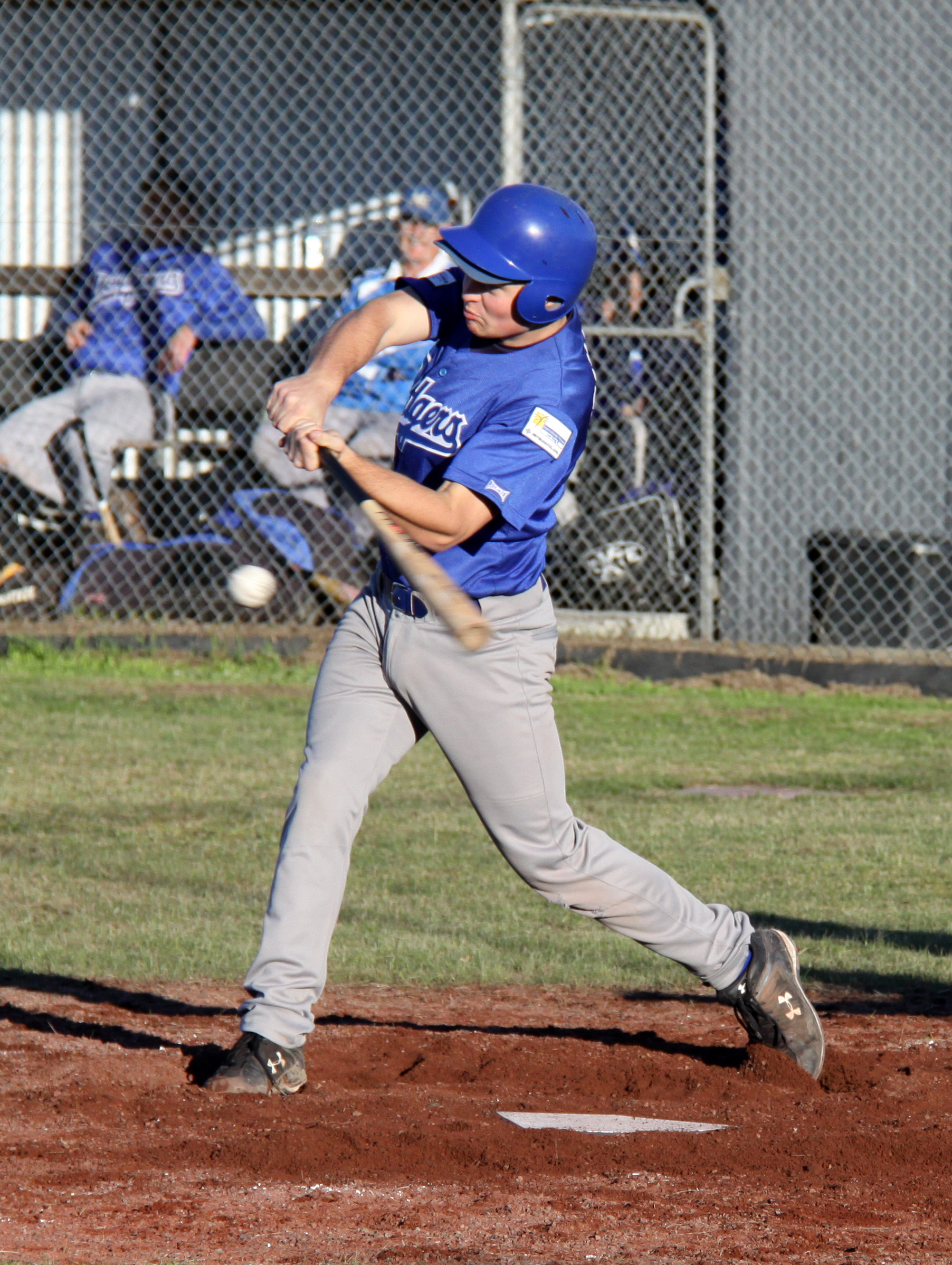 BASEBALL
LVBA
TRARALGON Redsox's tilt at the GDF Suez Loy Yang B Latrobe Valley Baseball A Grade title continued in round six at the weekend with a stirring win on the road to Sale.
The Redsox jumped right out of the box with three runs in the first inning and the Rangers were never able to peg them back.
Tom Rynberk dominated on the hill for the Redsox and was relieved by Luke Hornstra when the game fizzled out in the seventh.
Hornstra racked up four hits with John Kus and Brian Spitiri managing three each for the Redsox.
Rangers player Tristan Standing had a triple in the third, the sole highlight for the Rangers as Traralgon piled on the runs and held the Rangers scoreless.
The Redsox put on three in the fourth, two in the fifth, six in the sixth and one in the seventh to take a commanding 15-0 win.
Best for the Redsox were, Rynberk, Hornstra, Spitiri and Kus.
For the Rangers, Tristan Standing and Keiran Donoghue were the standouts.
Churchill Braves travelled to Morwell to tackle to Moe/Newborough Dodgers in the other A grade clash, which turned out to be a thriller.
Nathan Simpson was, as usual, a strong performer on the hill for the Dodgers, while Braves pitcher Matt Hardie held the Dodger hitters quiet for eight innings before being relieved by Mat Prior.
Dale Simpson led the way with the bat for Moe with three extra base hits, scoring two of the Dodgers' three runs for the day.
The Braves loaded the bases in the first inning, but tight defence from the Dodgers ended the first, leaving all three runners stranded.
The Dodgers replied by scoring one in the first, Luke Halkett scoring off a double by Dale Simpson.
The Braves hit back with one run in the third scored off a single from Matt Hardie, before the Dodgers scored in the fifth – off a another double from Simpson – and sixth.
With bases loaded in the ninth, Nathan Simpson worked his side out of the situation to hold on for a 3-1 win.
The best of the Dodgers were the Simpsons and Halkett, while for the Braves Hardie, Troy McKay and Prior stood tall.
B grade
Traralgon Redsox d Sale Ragers 19-4
Under 16
Traralgon Redsox d Sale Rangers 15-4