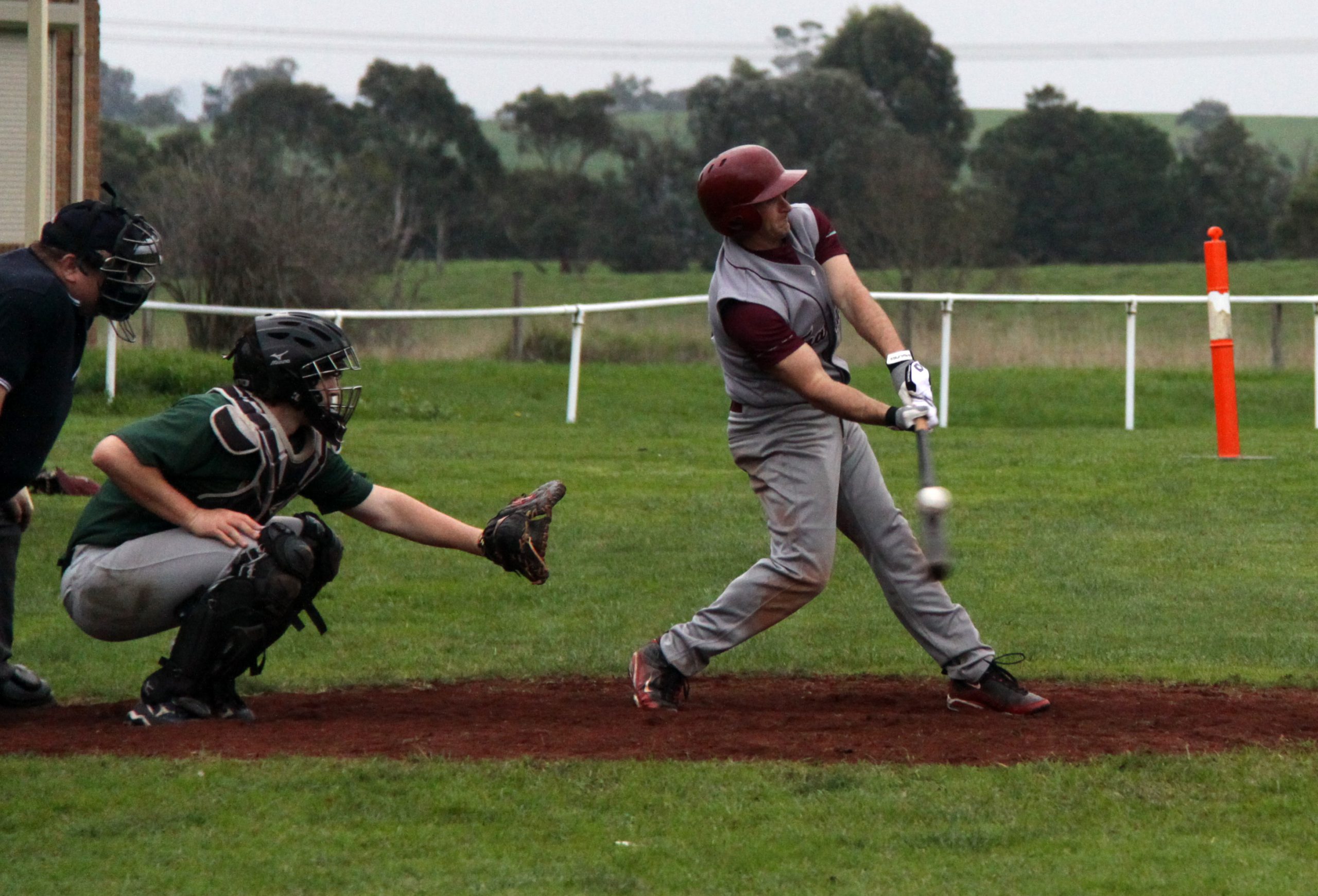 BASEBALL
LVBA
THE Traralgon Redsox exploded to life from the outset against Churchill in round seven of the GDF SUEZ Loy Yang B Latrobe Valley Baseball A grade competition at the weekend.
Traralgon scored two runs in the first with an RBI single to Tom Rynberk and a fielder's choice from John Kus.
Rynberk and Brad Adams controlled the Braves batters from the hill and Damien Goodman finished off the game in fine style to hold Churchill to just two runs for the day.
Brett Sharp and Rynberk were strong with the bat for the Redsox, both having multiple hits and multiple runs.
The Redsox were consistent throughout, putting on three in the second, one in the third, and three in the fourth on hits from Brian Spitiri and a double from Sharp.
They scored once more in the seventh and the Braves had no answer as the Redsox ran out winners 10-2.
Moe Newborough Dodgers tackled the Sale Rangers in what was a tight contest for the first four innings.
The Rangers scored once in the first, again in the third and twice in the fourth, while the Dodgers were held scoreless by Will Hector for the first three innings.
However, the hitting started to fire for the Dodgers; Nathan Simpson had four hits, Ash Poxon and Dale Simpson collected three each with another four hitters racking up two each.
The Dodgers put on five in the fourth, and a mammoth eight in both the fifth and sixth innings to crush the Rangers' spirited start.
Hector led the hitting for the Rangers with a home run to get things rolling but the Dodgers were dominant, finishing with 19 hits to take the game 21-4.
B grade
Morwell Cougars d Churchill Braves 13-11
Moe Newborough Dodgers d Sale Rangers 9-0
C grade
Morwell Cougars d Churchill Braves 12-9
Moe Newborough Dodgers d Sale Rangers 9-0
Under 16
Moe Newborough Dodgers d Sale Rangers 17-4
Traralgon Redsox d Churchill Braves 16-2
Under 13
Sale Rangers drew Moe 8-8
Morwell d Churchill 9-0