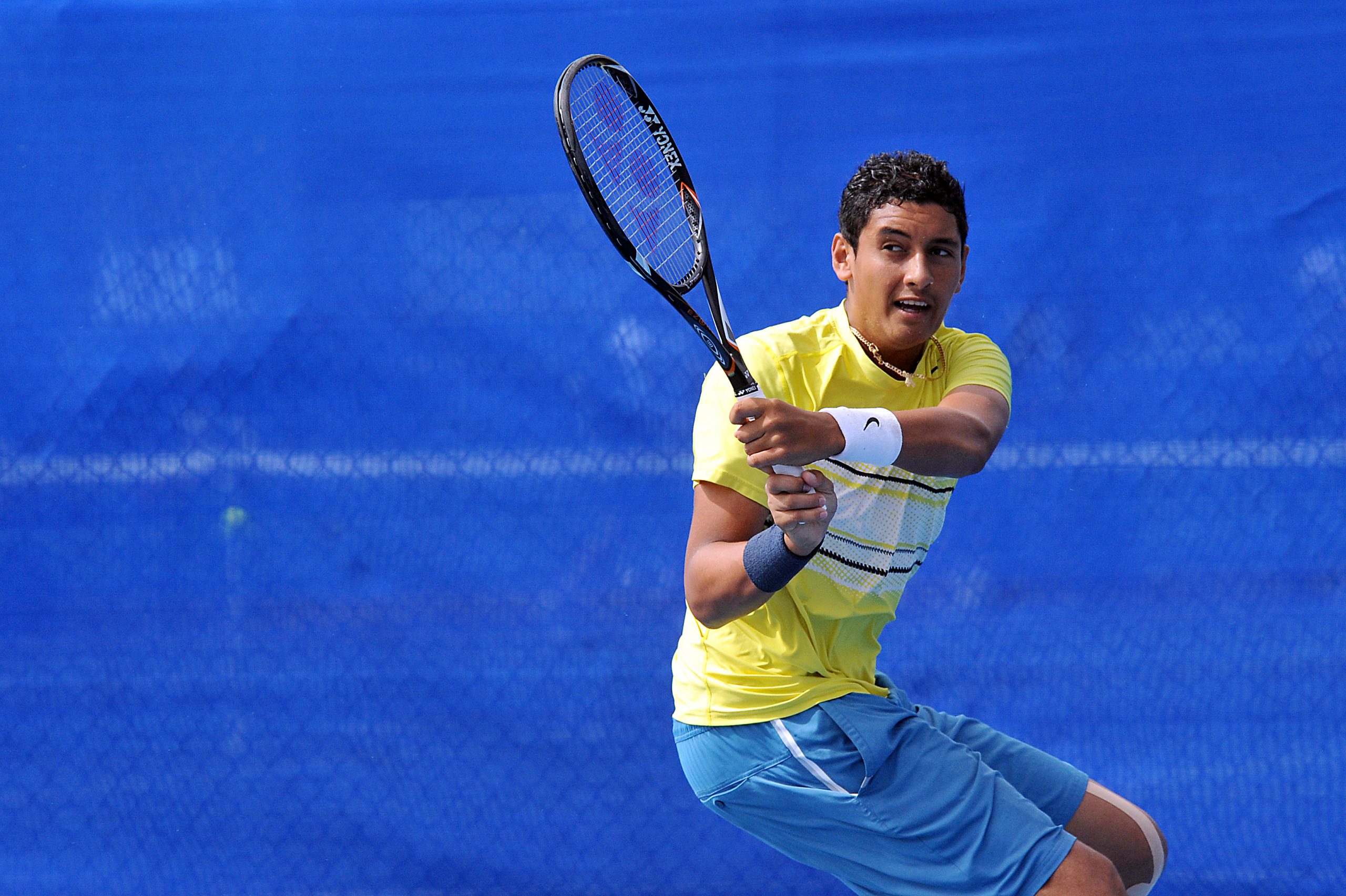 IMPRESSIVE as he was in winning the Traralgon Junior International last year, few would have tipped new Aussie tennis hero Nick Kyrgios to take down the world's number one player just 18 months later.
Except perhaps Kyrgios himself.
The 19 year-old stunned the tennis world this week at Wimbledon, blitzing Rafael Nadal in four sets to advance to the quarter finals in his debut at the grand slam.
Traralgon Tennis Association head coach Graham Charlton, who watched Kyrgios hone his game on the junior tour, believes his greatest asset has always been an unyielding self-assurance.
Having seen the likes of Richard Gasquet, who Kyrgios saved nine match points against to advance to the third round of the championship, and Roger Federer play the Traralgon event in years past, Charlton said one trait set Kyrgios apart.
"Even when Federer was here you thought he'd be top 50 or top 20 in the world, then when I saw Gasquet I thought he'd be top 10," Charlton said.
"Seeing Nick play there's one thing that stands out, and that's his self-belief; he has unbelievable confidence in himself and the game to match it."
Then 17, Kyrgios swept through the ITF junior in Traralgon with minimal fuss, blowing South African Wayne Montgomery off the court in the final 6-2, 6-1 with his already booming serve and ground strokes.
He went on to win the Australian Open junior title immediately after Traralgon with the same mix of power, bravado and relentlessness which was on display against Nadal.
"The most impressive part about that match is he won the third set; (usually) when Rafa's one set all, he doesn't lose the third set," Charlton said.
"He actually tightened up in the third because of Kyrgios' pressure, he tried to shorten the points out before Kyrgios could get a winner… (Novac) Djokovic doesn't do that to Rafa and Federer doesn't do that to Rafa – he was scared of Nick at that time.
"He's ticking all the boxes… to play like that was just amazing."
Charlton likened Kyrgios' rapid evolution to Lleyton Hewitt, who won in Traralgon aged 15 and went on to beat three top 10 opponents at an ATP tour event the following year.
Kyrgios was eliminated by Canadian Milos Raonic in four sets the following day.