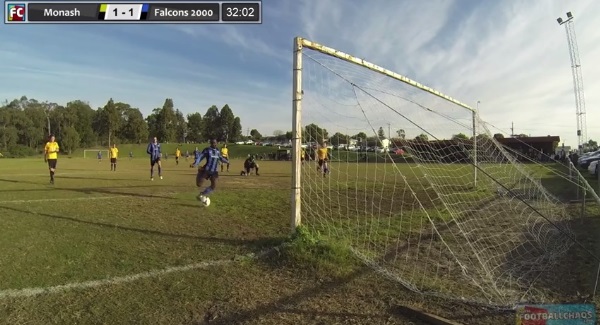 SOCCER
GSL
HERALDED internationally as a strong candidate for "miss of the year", Falcons' Manny Tombra has gone down in football infamy after missing an open goal sitter against Monash.
In footage taken by Football Chaos from the round 13 Gippsland Soccer League clash, Tombra deftly splits the Wolves' defence and rounds 'keeper Ross Johnson, only to cannon a seemingly simple tap in off the upright.
Worse still, a vocal Falcons teammate is left screaming for the ball unmarked at the back post.
The footage has gone viral, receiving attention in the Irish Examiner and featured as Channel Ten's "play of the day", and has more than 300,000 hits on YouTube.
The blooper occurred with scores locked at 1-1, and Falcons ultimately lost the clash 2-1.
Tombra, who has netted four goals this season, could not be reached for comment, nor have we seen him 'post' about it in social media.
To view the footage visit www.footballchaos.com