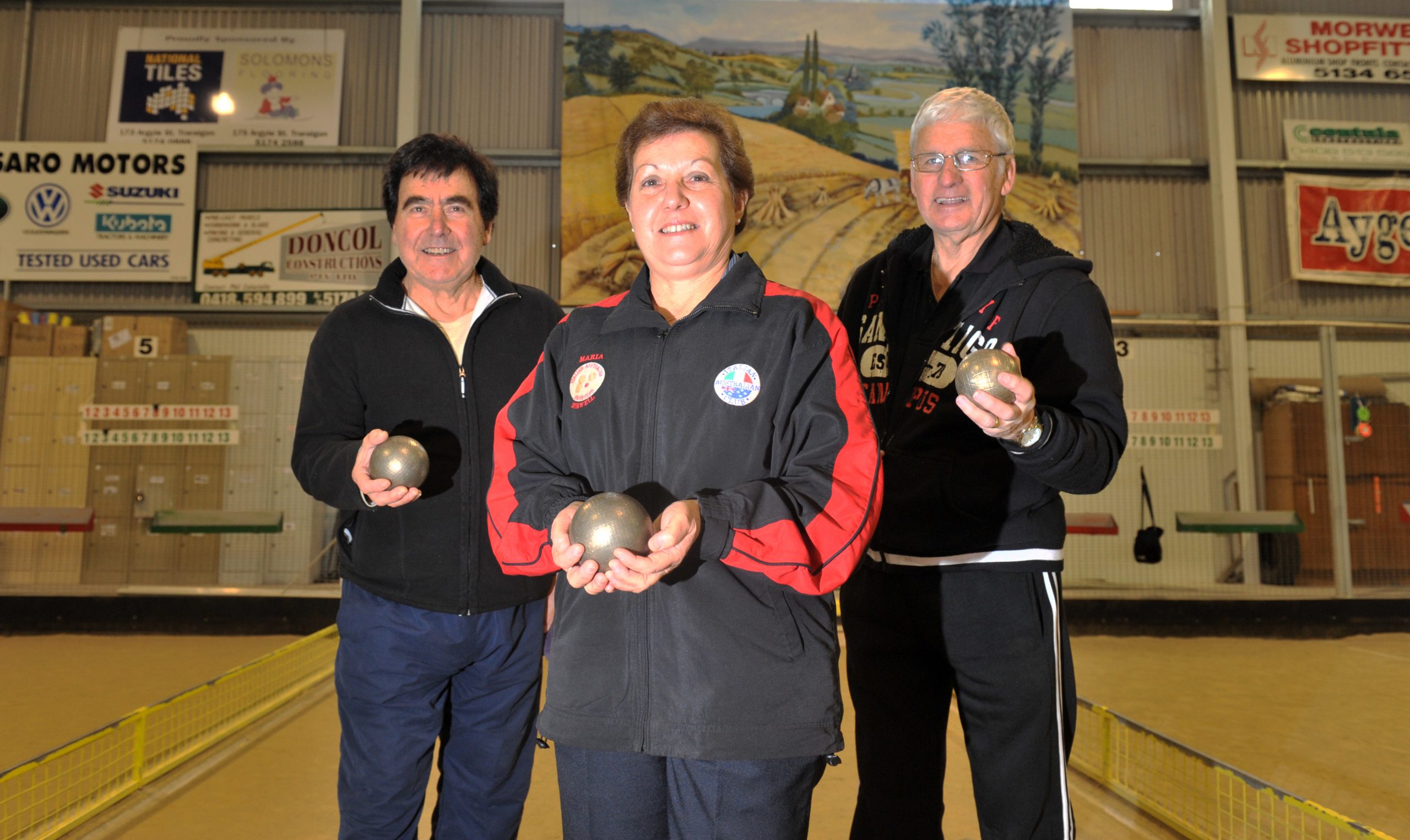 BOCCE
By SAMUEL DARROCH
A RECORD number of star Sydney-siders will hit the Valley to contest the Latrobe City Mixed Triples Bocce Classic Championships this weekend.
An unprecedented four trios from the New South Wales capital, many with nationals experience, are set to contest Morwell's premier bocce event, which will feature some 20 teams from Victoria and beyond.
Italian Australian Morwell Bocce Club coach Maria Maselli said the attendance of elite interstate players was testament to the growing stature of the tournament on a national scale.
"I think the word gets around, a lot of people love the Valley and they like to come back here, and it's a bit of a social event for them as well," Maselli said.
"We're definitely known as the friendly club… we're pretty generous with our food and hospitality and we're known for that.
"We're not so fiery about winning the games, we tend to make it a bit more social for them."
Despite the social focus, Morwell will be out for blood come Saturday.
The club's best finish last year was a third placing, but a breakout season on the national circuit has put several locals in contention to top podiums.
Frank Fava and Nick Cooper recently claimed the national doubles title in South Australia, while the Morwell women claimed the Victorian club championship last fortnight.
"It would be nice to cap off the season (with) even a first, second or third," Maselli said.
"We have been training hard, for about 12 weeks, hopefully that pays off and we can get there."
The Valley will field four local sides, which all had to qualify for the event, including one junior team.
The Australian Bocce Federation will again be in attendance for the 13th edition of the classic, carrying on a long standing tradition.
The event is open to spectators.
Play begins at 8.30am Saturday through to 5pm at the Morwell Italian Australian Club Bocce centre, with the tournament to continue through to Sunday afternoon.