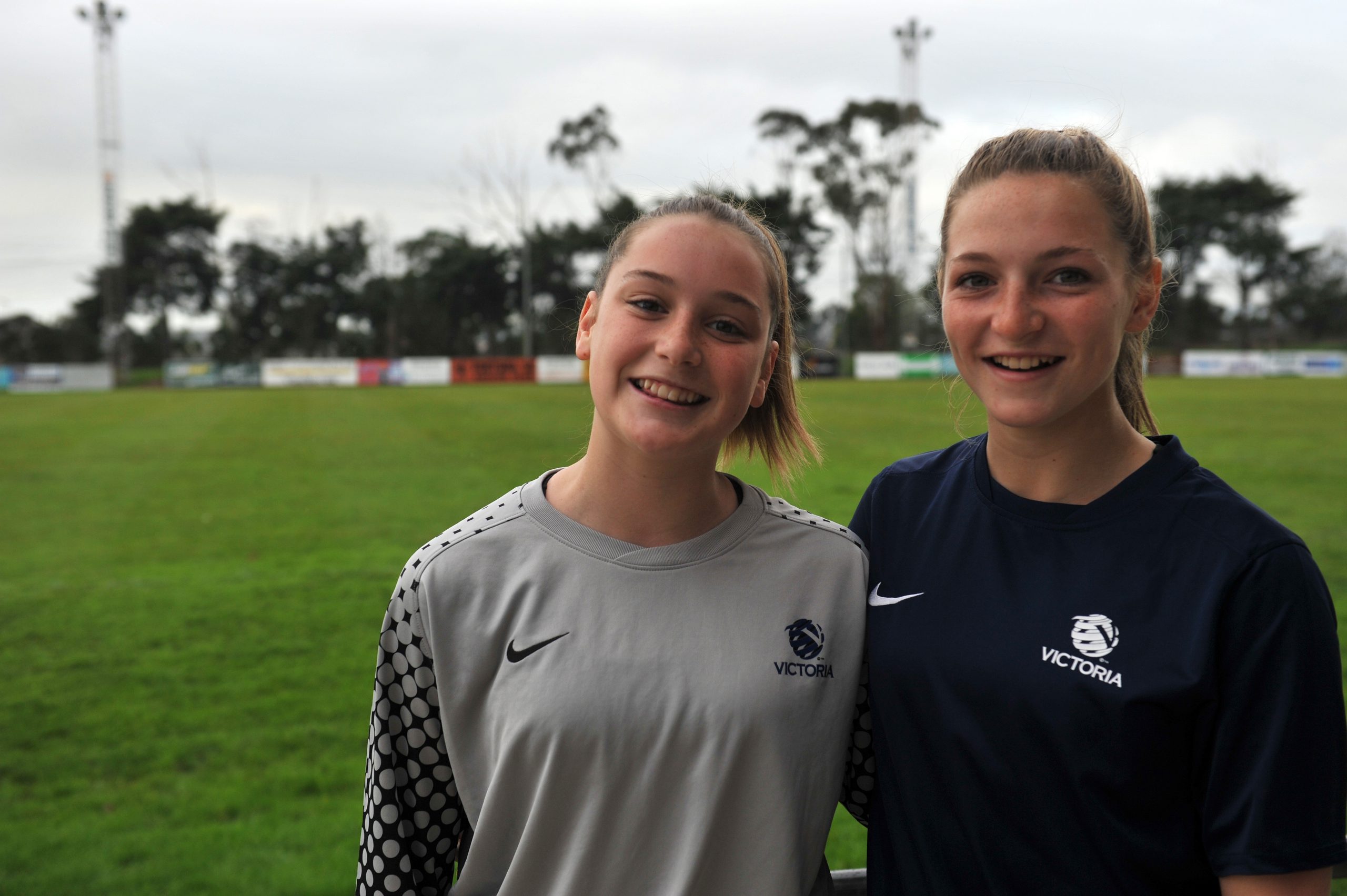 SOCCER
By SAMUEL DARROCH
VICTORIA will look to stack more clean sheets than a linen closet at the Hilton throughout next week's under 15 girls national youth championships in Coffs Harbour, with Gippsland defensive duo Emily Lugton and Nicole Faltum to set the tone.
The State Development Program teammates, who play central defence and goalkeeper respectively, were both selected for their first broader Victorian squad following an eight-week trial process dating back to October.
After months trialling, travelling and playing together, the girls have formed a kinship on and off the pitch which has flourished in both capacities.
"Emily plays in the backline so we work together a lot, we travel together as well three times a week, so we're pretty close," Nicole said.
"We get along really well, we know how each other plays which is really helpful. She always knows where I am and how I'll react to different situations," Emily said.
Prior to this season's Women's Premier League reserves venture with the SDP, both girls came through the Gippsland Soccer League ranks playing against the boys, Nicole with Moe and Emily at Churchill.
Emily had her first taste of senior competition with the all conquering Rams women last year, and has relished the challenge ever since, extending to the WPL.
"It was good to compete against girls, all through my age bracket I was playing with boys. I was playing with bigger, more physical women and having the extra challenge put on me," Emily said.
"The biggest challenge probably would have been they respected me more as a player; the guys would always (think) she's a girl, she'll be nothing… when I would slay them they would obviously think different.
"The physicality as well; the women were a bit harder, stronger and faster… it's helped me improve very much in my development as a soccer player, my skills and confidence have really improved."
The pair have a number of Victoria Country caps to their name, but reached a new landmark by entering a combined Victorian side as underage players.
Citing supreme confidence as key to beating out some seven other keepers for the number one jersey, Nicole said it was humbling to represent the entire state.
"It was really exciting because I hadn't been picked in a country and metro team before, because it's straight out Victoria," she said.
With the National Training Centre program, Melbourne Victory women and Matildas all on the horizon, both girls will be out to put their best foot forward at the nationals next week.
That's the focus for Emily, but for Nicole, who was also asked to trial for the Victorian under 15 cricket team, a crossroad is ahead.
"I still haven't really made a choice, I will have to soon but hopefully I'll be like Ellyse Perry one day," she said.
The national youth championships run from 7 to 11 July.