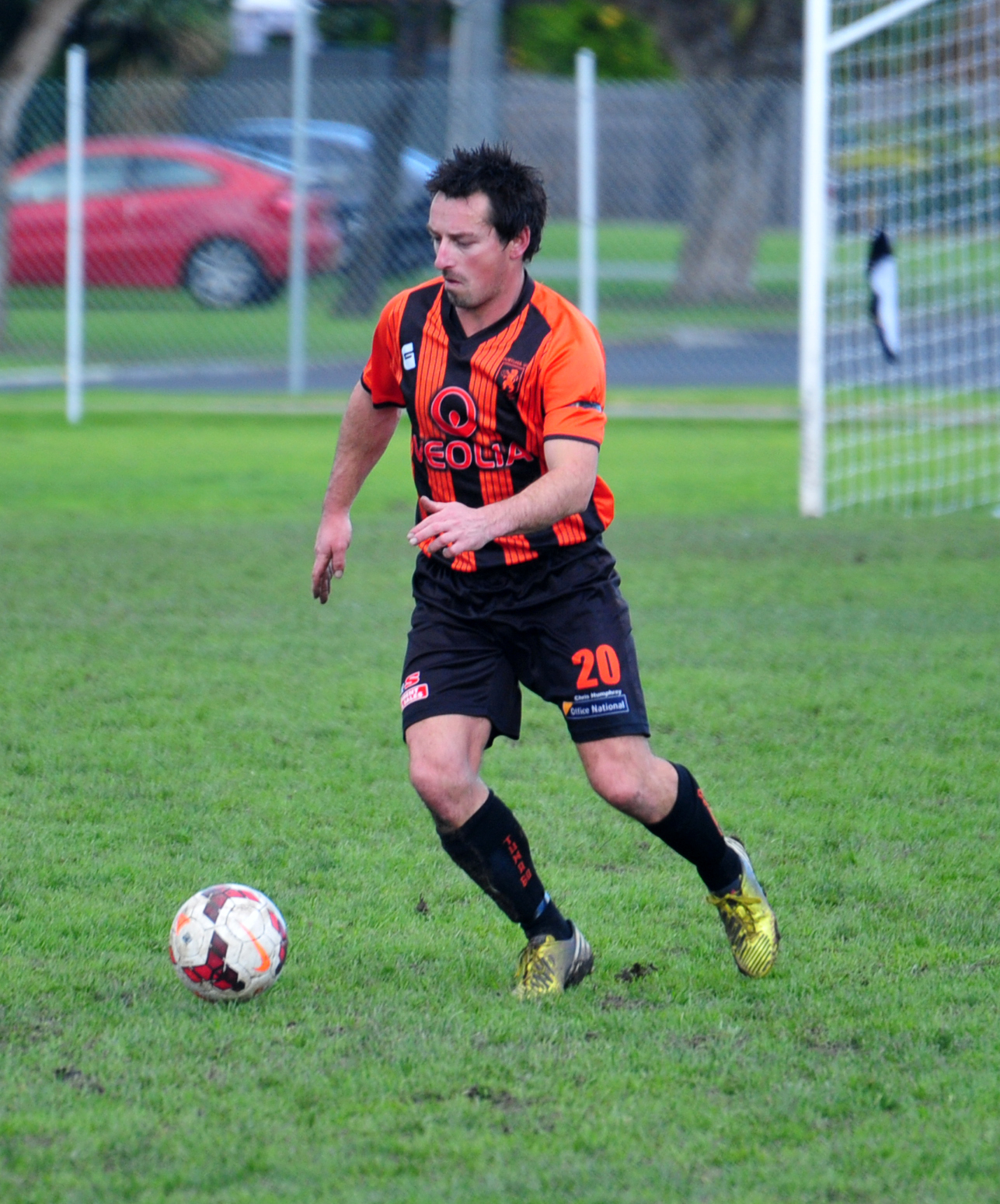 SOCCER
GSL
Fortuna v Newborough Yallourn United
FORTUNA travelled to Newborough this week tasked with taking down a Combine outfit fresh from a series of close results and ready to claim a big scalp.
Visits to Burrage Reserve have proven difficult for Fortuna in recent years, and early signs were that this match would be no different.
Newborough took full advantage of a high long cross 14 minutes in to draw first blood at the back post.
This put Fortuna into another gear and they pressed hard for an equaliser.
After 23 minutes David O'Dowd drove a long hard shot at the keeper that he could only get fingertips to.
The ball dropped to Joel Pirotta's feet for an easy tap in to make it 1-1.
Just 14 minutes later Fortuna snared a second through a well placed Rayvel Whiting free kick from outside the 18 yard area.
Fortuna had to wait to the 81st minute to put the icing on the cake when a deep cross from the goal line was slotted home by an opportunistic Jamie Pistrin.
The 3-1 win leaves Fortuna third on the ladder, one point clear of Moe United.
Traralgon City v Monash
WITH sixth place on the line and a potential start in the league's first top six finals series, Traralgon City continued where it finished off last week against Pegasus with structured play keeping Monash to minimum ball control.
City struck first when the ball was fed back to Rob Spier and struck hard into the net past a throng of players attempting to block the shot.
Monash kept things tight at the back, catching City offside on a number of occasions to keep it 1-0 at half-time.
City maintained control with a majority of possession which eventually resulted in a goal when Dau Mayen was left unmarked.
The striker hammered a beautiful volley to make it 2-0 in favour of the Roosters.
City's defence continued to knock the ball around nicely and ran the clock down against an eight man Wolves, after three red cards were produced, to claim the spoils 2-0.
Churchill v Olympians
A PAUL Riess hat-trick helped Churchill canter to a 5-0 victory over Traralgon Olympians and maintain a vicegrip on top spot.
Talisman Luke Cheney and Taylor Jackson were also on target in the rout, which saw the Rams strike twice in the first half and thrice in the second.
The loss leaves Olympians one point off ninth placed Pegasus.
Sale United v Falcons 2000
SALE United stumbled at home for the third time this season to Falcons in a 1-3 loss.
The result saw Falcons draw within three points of fourth placed Moe United.
Tyers v Pegasus
TYERS held Morwell Pegasus to a scoreless draw at home on a day where the ball simply refused to find the target.
Chance upon chance fell at either end of the ground but neither side was able to convert in front of goal.
A woeful late miss in front of an open goal from Pegasus summed up proceedings as the points were shared.