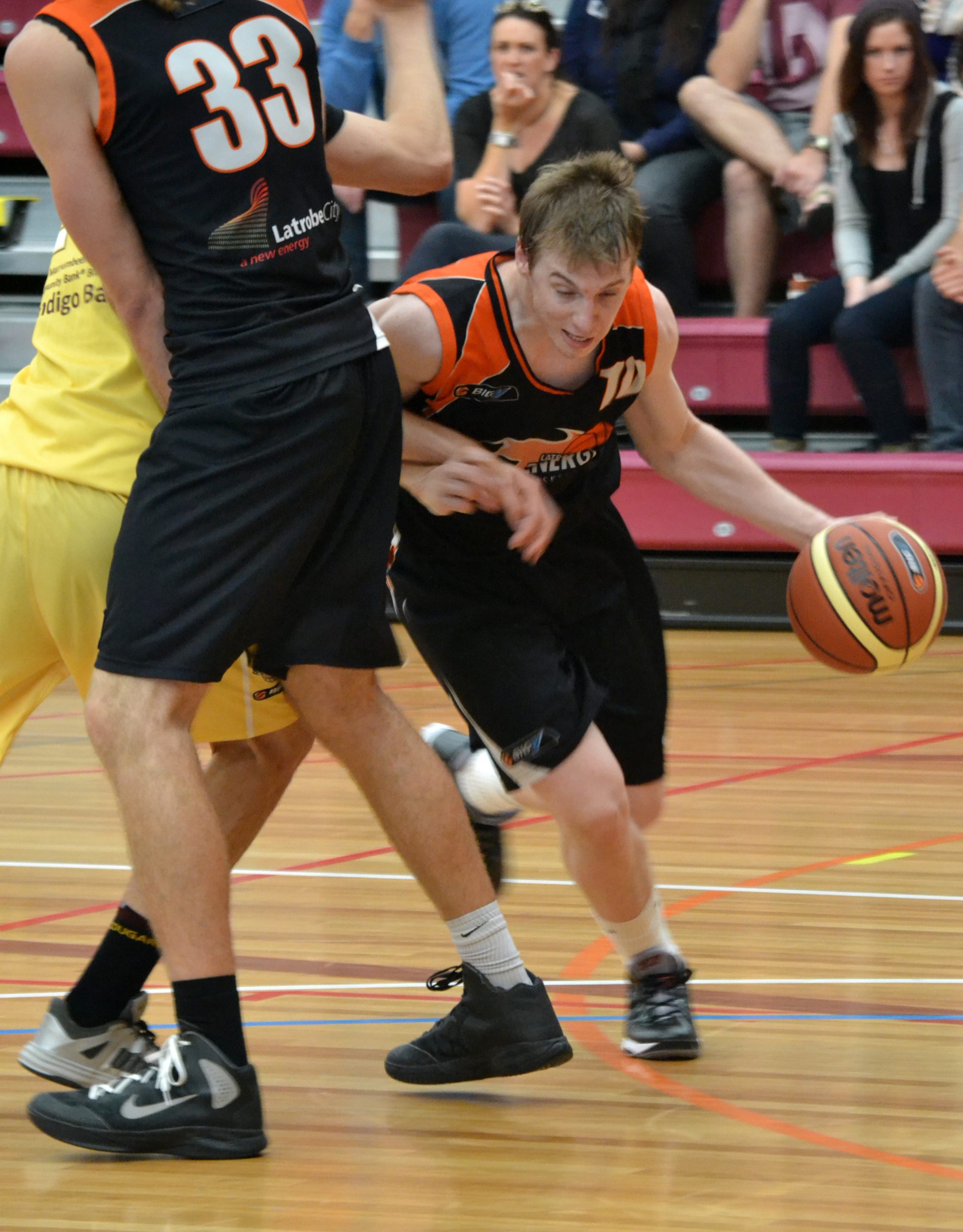 LATROBE City Energy edged out Mildura Heat to advance to the second round of BigV men's playoffs for the first time since returning to division one on Saturday night.

Energy shut down the Heat's support staff almost completely, leaving imports Calvin Henry (28 points) and Reggie Fuller (27 points) too much work in the end.
The biggest margin in any one quarter was four points, but tellingly Energy was able to win each term by a basket or two to record an eight point triumph and exact revenge on the team that knocked it out of last year's finals series.
"We certainly focused on making the other guys beat us outside of the imports," coach Les Stothard said.
"In saying that their imports played extremely well, made some really tough shots, and we did everything defensively that we planned for."
After sitting out much of the game through foul trouble Jordan Canovan was the offensive weapon of choice, amassing 27 vital points at better than a-point-a-minute, and wasted few chances at 72 per cent from the field.
Simmering in recent weeks, Canovan boiled over in the fourth quarter, shooting the lights out to keep his side out of the Heat's reach.
"It was a huge performance, it's probably been building for a while now, he's been a little down on form and personally he's been frustrated with how he's been going," Stothard said.
"I said to him before the game I know what you're going to deliver in finals and I'm not concerned just make sure you go out and play hard and the results will come… it was a nice performance for him to get the reward for all the effort he's been putting in."
United States import Ashton Pitts also loomed large, racking up 18 points and an impressive four blocks in the 93-85 victory.
Stothard said the momentous triumph was received mainly with relief from his charges, who had placed plenty of pressure on themselves to uphold their minor premier status.
"There's a bit of an expectation among the group… to win that game, obviously finishing on top and being the favourites going in and having the experience of losing a final last year as well, there's a bit of a different feeling around the group this year," he said.
"Whilst there was certainly some excitement there, there was a lot of relief, and we refocused fairly quickly knowing that we've got to go again and try to win again this weekend."
Energy will now face Warrnambool in another elimination final on Saturday night at home.
The cross-conference sides met just once this season when the Seahawks won at home, however both sides will enter this match with stronger lineups at their disposal.
Southern Peninsula Sharks and Geelong Supercats also advanced.
It was a less glorious occasion for the Energy women, who went down 93-68 to the Heat and bowed out of the title race.
Lindsay Horbatuck finished her impressive season in imperious form, racking up 25 points and 24 rebounds in the defeat.