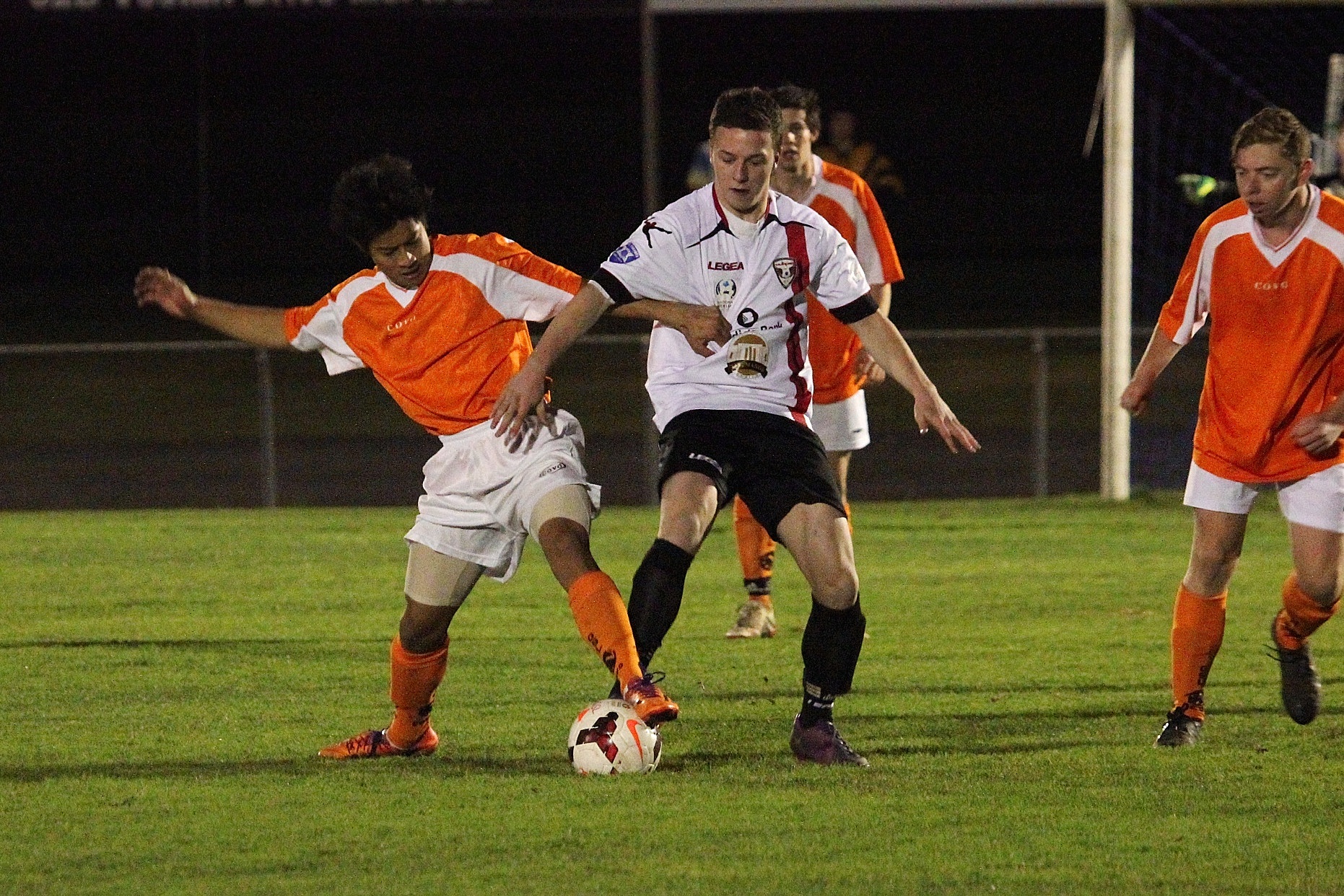 SOCCER
By samuel darroch
MELBOURNE City youth coach Joe Palatsides took note of "several players that he liked" last Tuesday night at a practice match between Dandenong Thunder's youth outfit and a squad of 20 talented locals at Latrobe City Stadium.
The Gippsland outfit, whittled down from 45 to 20 through a series of trials, was beaten 3-0 by the National Premier League side, however showcased plenty of skill for a side bundled together for the first time on the night.
Targeting the 16 to 19 year-old age group, the Gippsland team comprised players ranging from NPL to State League and local level.
Gippsland zone development officer Mark Cassar said Palatsides had been impressed by a number of players on show.
"There was at least half a dozen he took a lot of notice of, and of that half dozen there may be one or two, or who knows he may invite more (to comeback)," Cassar said.
"It was just a good experience for all the kids that were out on the park, both teams, but especially our kids here."
Tuesday's trial marked the second consecutive season Palatsides has visited Gippsland for talent identification.
Six locals, Jacob Richardson, Tommy Nguyen, Carl Tai, Oscar Cini, Mark Bruzzese and John Kuol, reached the second phase of trials last year.
Cassar said the repeat visit was a positive step as the region continues to forge stronger links to the elite level.
"We had a really good response and it sort of hit the nail on the head as to what we're trying to achieve and hopefully going forward it's going to give some more players some greater opportunities," he said.
"We're hoping to strengthen that link… as far as what we can do longer term."