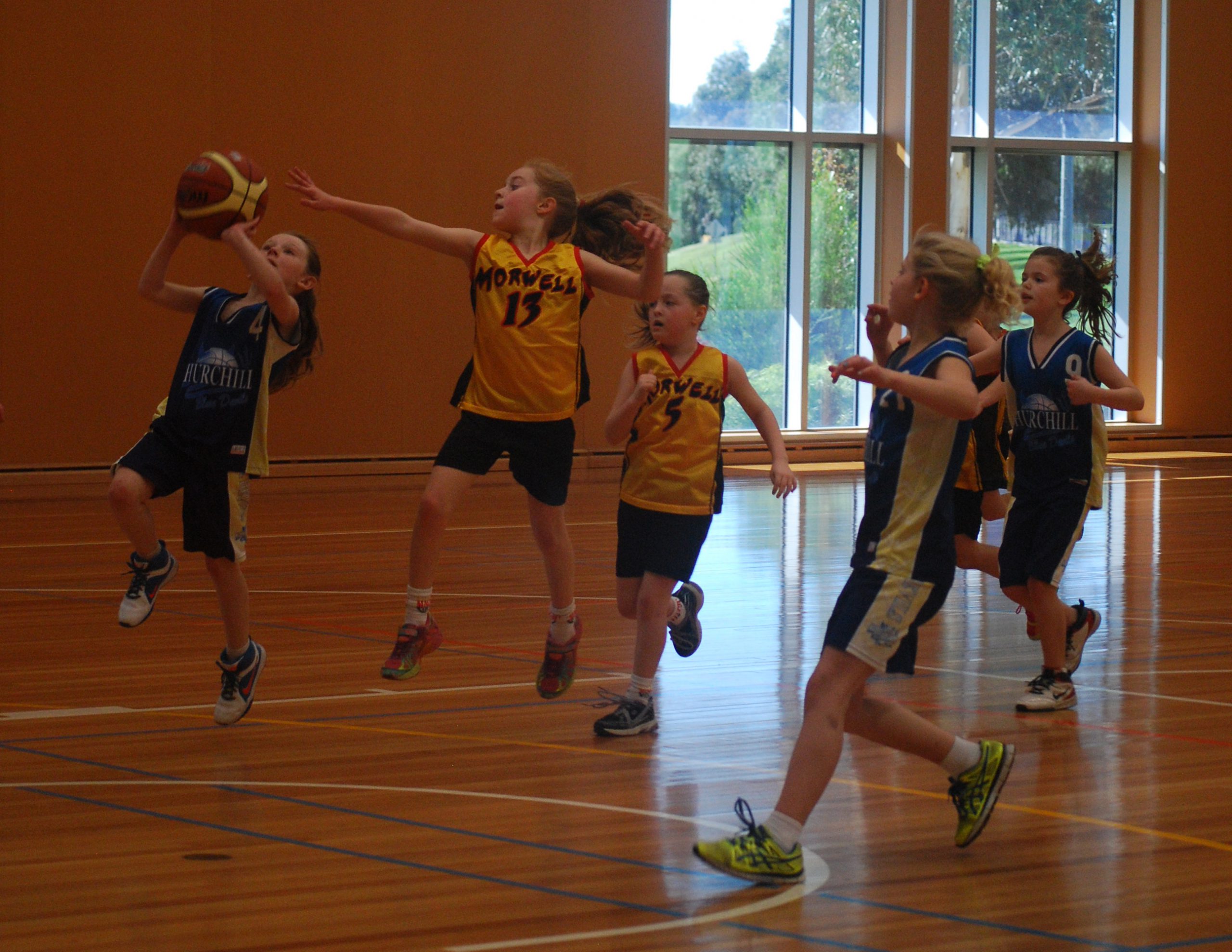 BASKETBALL
By samuel darroch
IN a bid to build the budding local basketball scene, Churchill Junior Basketball Association hosted its first youth tournament on 23 and 24 August.
The event drew 27 teams from the region across the under 10, 12 and 14 boys and girls age groups for a weekend of junior action.
New CJBA president Dean Thomas said the competition was born out of a desire to grow the grassroots game in Gippsland.
"The whole idea is that we want to see basketball at Churchill… it's always struggled, we really want to lift the profile of junior basketball in Churchill," Thomas said.
"We want to attract more young kids to the sport and we want to see Churchill basketball prosper."
Teams from Sale, Traralgon, Morwell, Moe, Warragul, Leongatha and Churchill contested the tournament.
Thomas said he hoped to see Churchill's juniors continue to challenge the likes of more established clubs such as Traralgon.
"I want to see the junior basketball become really competitive against those other towns… and build the rivalry between the clubs, a healthy rivalry," he said.
Churchill currently has about 165 players on its junior list, forming some 26 teams, and Thomas is hopeful of increasing that number under his watch.
"We want to see a lot of young kids come through and build it into a really successful association," he said.
Thomas said the club would look to capitalise on the success of the Churchill Country Basketball League franchise, and the hype surrounding Latrobe City Energy's BigV championships, featuring Blue Devils such as Jordan Canovan and Vashon Weaver.
"There are links with the senior group… we do get support from the seniors and obviously we want to see more of that as we move forward," he said.
"It's great to see (Energy win), I think basketball in the Valley is very healthy, but we'd like to see it really build out there at Churchill."
Churchill took out two age division championships at the event.