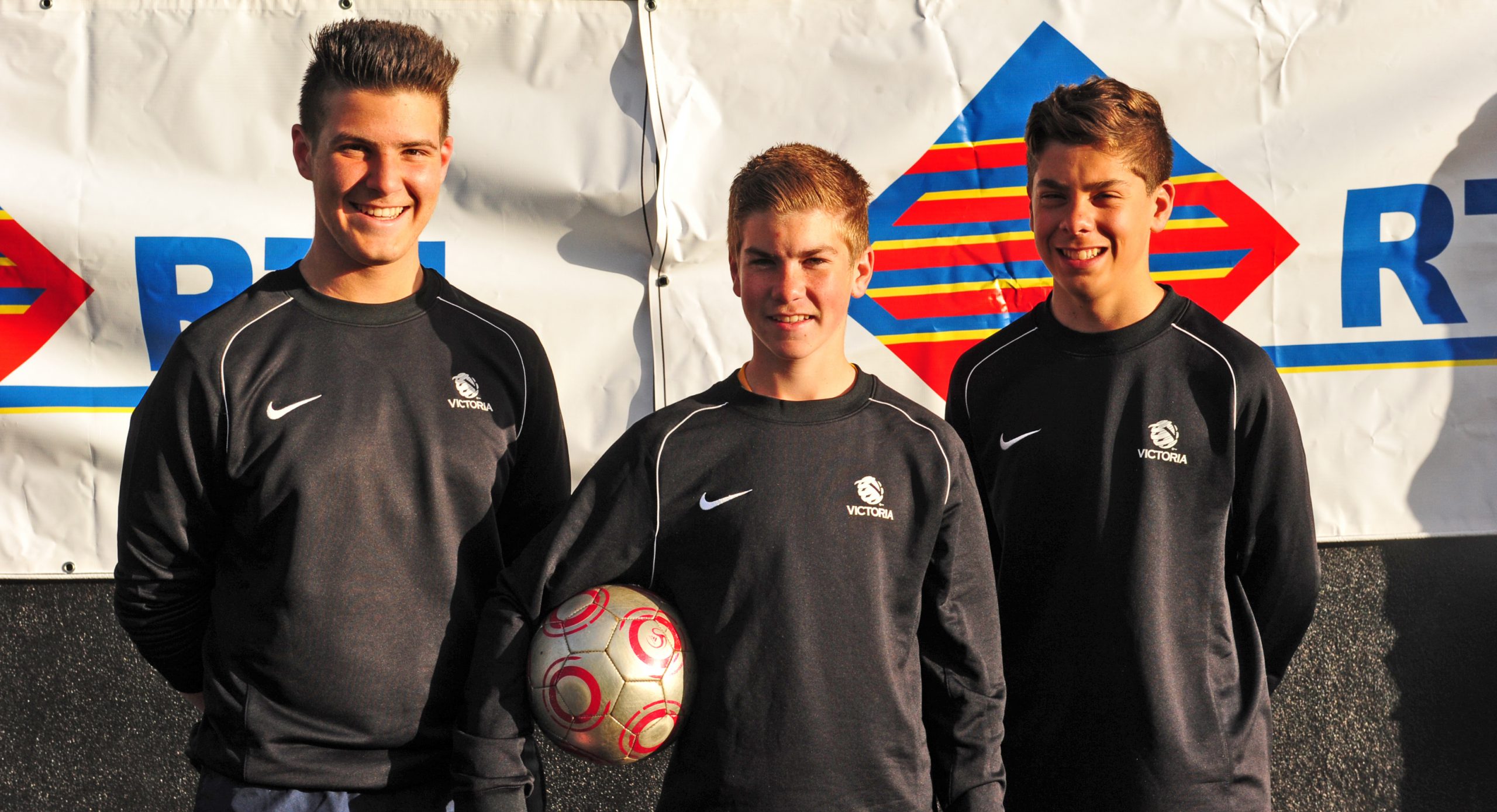 SOCCER
By SAMUEL DARROCH
THREE Gippsland juniors have broken into the Victoria Country under 14 soccer side to contest the National Youth Championships in Coffs Harbour.
Clayton Monacella, Jayden Unmack and Xavier Nardone were selected, following a series of four trials and 10 weeks of training to reduce the squad of 22 to 16.
All three locals have played in Gippsland representative sides for at least four years, and Gippsland Soccer League emerging talent and squad midfielder Xavier last year made the Victoria Country cut.
"It was a good experience last year and I know what's out there. There's good players but there's not many people that are a lot better than us; we're there and I know that we can win it this year because we were pretty close last year," Xavier said.
"It (the standard) was pretty high, the intensity was high and they were all very quick, played well together and knew each other well."
Warragul United pair Jayden and Clayton received their first call up to country level and both are keen to embrace the challenge.
Goal keeper Clayton made the squad last year but was overlooked for the final 16, and said he had worked on the points selectors outlined.
"They just wanted to see me better with my footwork," Clayton said.
"From last year I've improved quite a lot with my ball work and overall knowledge of the game."
For Jayden, training alongside the highest quality juniors in the state has already proved valuable.
"It's just better experience with other players… and good growth for me," he said.
"It's going to be really hard but I'm looking forward to it, it's going to be good competition (in Coffs Harbour)."
All three are former GSL juniors, with Clayton and Xavier previously at Fortuna and Jayden Traralgon City.
Fellow Gippslanders Grant McShane and Adam Dunkley made the squad of 22 but missed the final cut.
The championships run from 29 September to 3 October.