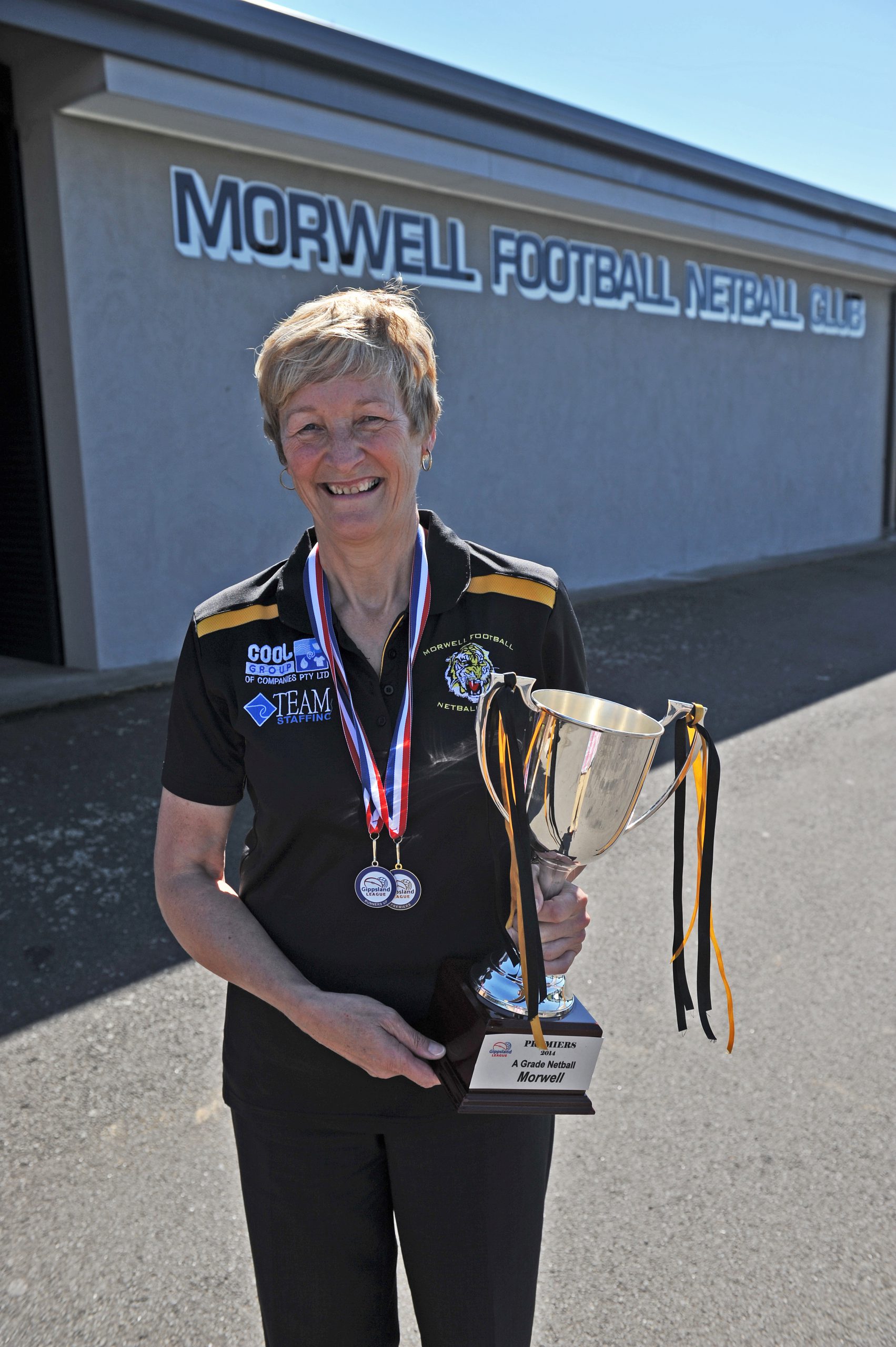 SHE won't take credit for the win, but Morwell Football Netball Club A grade coach Vicki Stevens has proved her influence.

In the football frenzy of back-to-back Gippsland League premierships at Morwell, it cannot be forgotten that its netballers are also celebrating a milestone coup.
Morwell's A grade netball team shed tears of joy after winning its first ever grand final and premiership flag, defeating Sale 32 to 26 on Saturday.
The yellow and black clad men and women together screaming in excitement, medals around their necks and casting the two cups into the sky will not be forgotten.
"We've never won an A grade premiership here. We've won B and C grade, but never an A grade. We've never been in an A grade final," Stevens said.
"We'd finally cracked the A grade prize, and there were plenty of tears."
Stevens said the win meant a lot, in spite of her belief "winning isn't everything".
It's the culmination of a family affair, a C grade netballer herself, her daughter an A grade netballer, and her son in the seniors – although he missed out on the two premierships due to work commitments.
When she moved to the Morwell FNC to coach eight years ago after seasons at the Yinnar FNC, its A grade players were only winning two or three games per season.
They were also the underdogs in the 2014 grand final, failing to beat Sale in A grade for the past two years.
"In the three times we've played them this year, they've beaten us easily," Stevens said.
"In previous games we've been able to stay with them for three quarters and it's been one quarter that's blown out.
"I felt if we could play four quarters we could win, so it was wonderful."
Stevens put the win down to simple hard work and keeping things as normal as possible.
She disapproves of gimmicks such as players eating the same meal before a game or overthinking the play.
She also denied the win was because of her leadership.
"It's about the girls and the guys that have won a flag. People would say, 'well, they wouldn't have got there without you', but you can only give them so much information to take onto the court," Stevens said.
"They're a pretty dedicated lot, so to win was just unbelievable really. It's still sinking in."