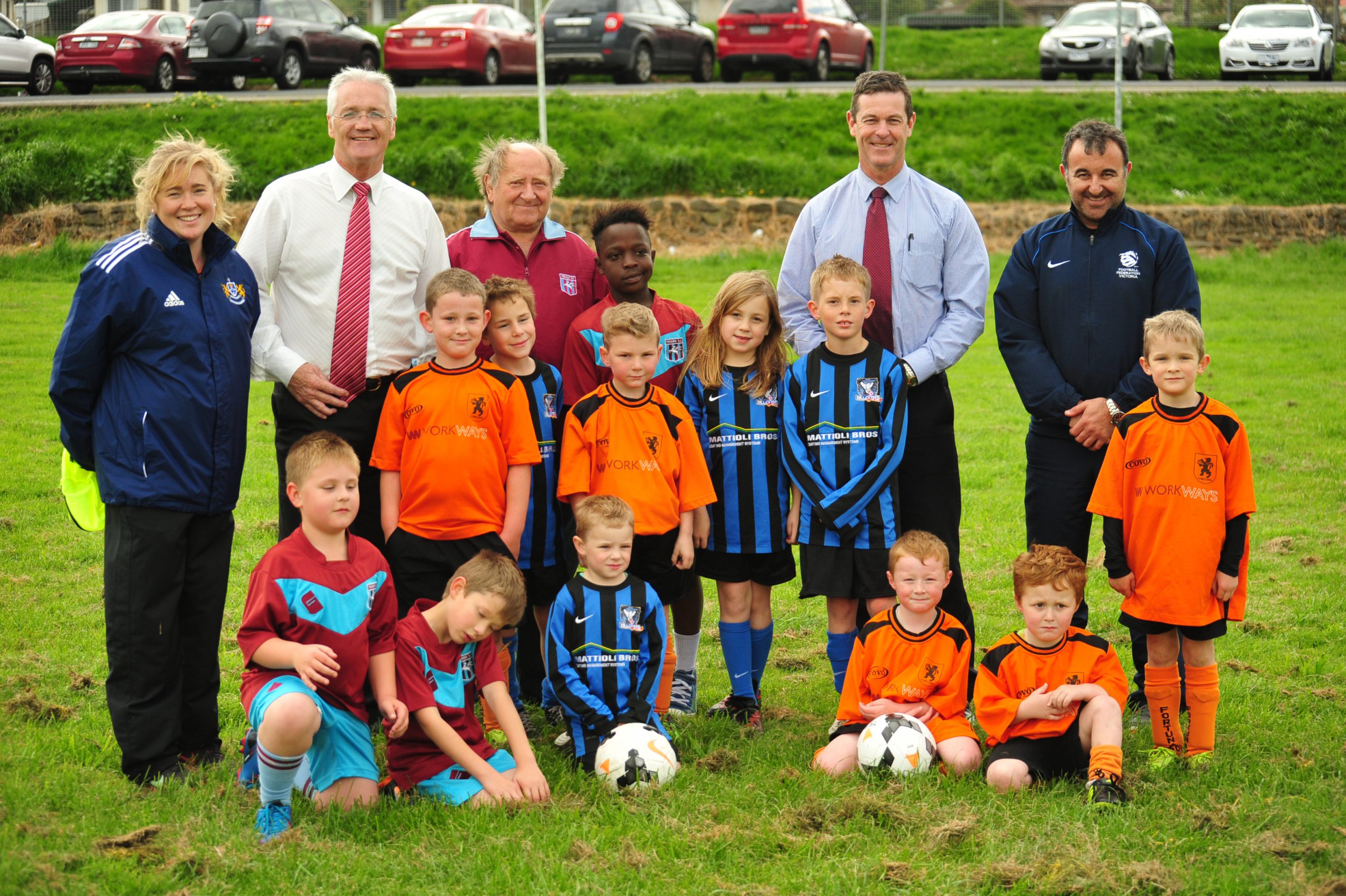 SOCCER
By samuel darroch
MORWELL'S Gippsland Soccer League clubs will receive a much needed alternative training and playing surface following the announcement of a $40,000 upgrade to Morwell Park Oval.
The announcement, made by Sport and Recreation Minister Damian Drum last Thursday, will see improved drainage and levelling of the field, which will be utilised as a training and potential match venue for GSL seniors and juniors.
The upgrade comes as a great relief to Morwell Pegasus in the form of a nearby second option to the single pitch at Ronald Reserve, which was overworked this season with the return of three senior GSL grades alongside its State League teams.
Morwell Pegasus treasurer Graham Bye wrote to Latrobe City Council about the congestion at the ground in light of growing junior and senior numbers, and said he "nearly fell off his chair" when he received word funding had been pledged.
"We were looking for another ground to relieve our main pitch, because we've only got the one," Bye said.
"If we can utilise this and put some facilities in like a small canteen and small changerooms, for junior games and GSL teams on the weekend it will take some pressure off the main ground."
Morwell Pegasus and Falcons 2000 utilised Morwell Park Oval during GSL preseason, but in its current form was less than ideal with training often staged at the street soccer pitch.
In the wake of an unusually wet soccer season, Bye said an extra venue would also reduce the number of washed out matches.
"It will be a great relief, when the weather gets bad if you've got another ground you can always move the whole kit and caboodle to the next ground and continue playing without having any games washed out," he said.
An impromptu match to coincide with the announcement between Fortuna '60, Pegasus and Falcons 2000 juniors was joined by Drum and Member for Morwell Russell Northe, capping off a long day of incidental exercise for the pair.
A range of funding announcements saw the duo take on a tennis tie in the morning, along with football skills at Gippsland Power followed by soccer, but it was all in a day's work for the minister.
"It has been a bit of fun as well, and I think the kids and even the adults like to see the minister get out and get active, so it's great to be able to do that," Drum said.
Drum also announced major funding for Traralgon Tennis Association, $50,000 to resurface the damaged oval and upgrade drainage at Duncan Cameron Park, Traralgon and $50,000 to upgrade the pavilion at Agnes Brereton Park, Traralgon to include change room facilities for players and umpires.