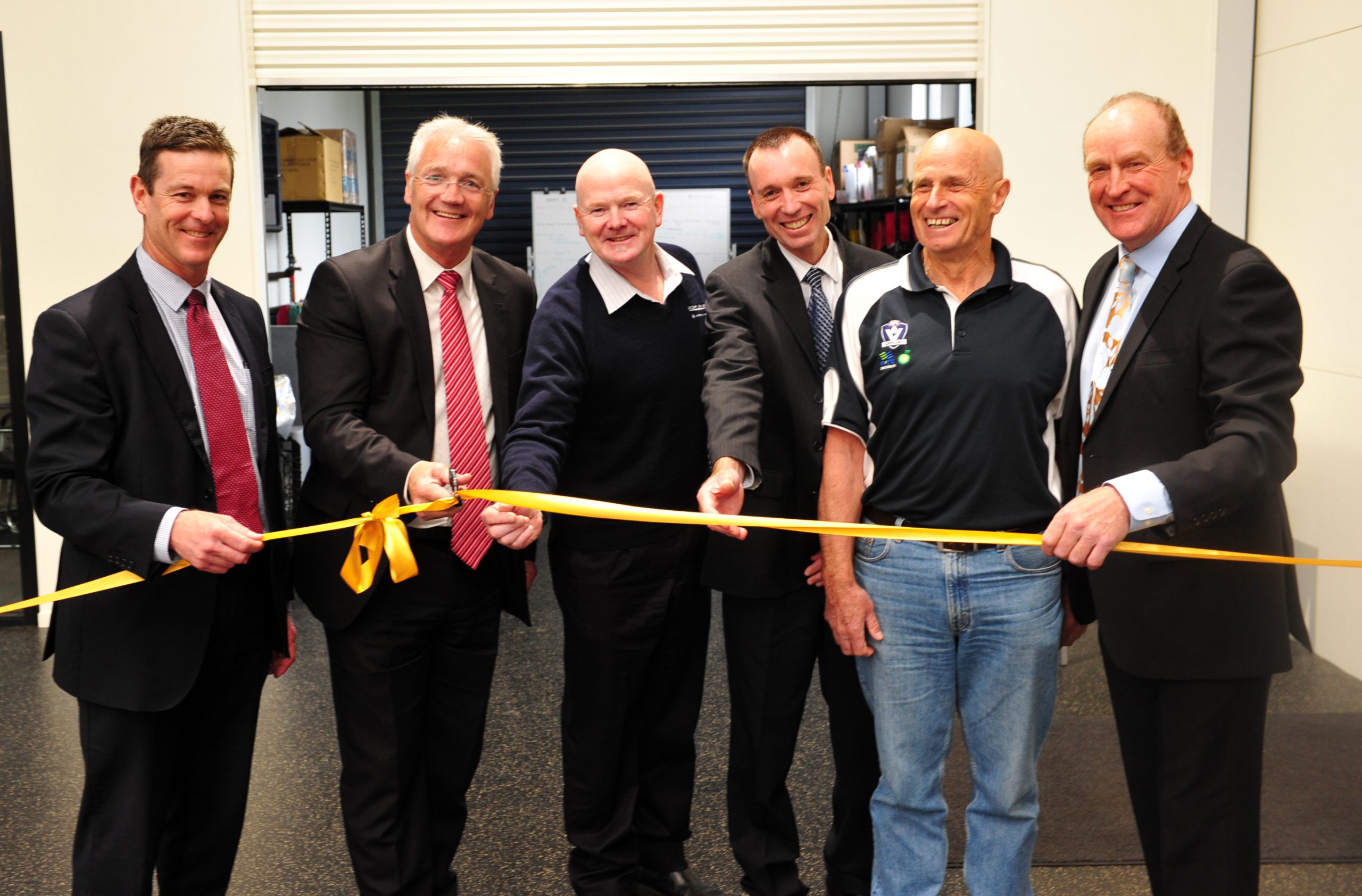 FOOTBALL
By samuel darroch
GIPPSLAND Power's extended Centre of Excellence received a belated baptism last week when Sport and Recreation Minister Damian Drum cut the ribbon to officially unveil the renovations.
Extensions to the centre were completed in April, allowing Gippsland Power staff to migrate into the facility. The move saw AFL Gippsland adopt the former Power headquarters at Morwell Recreation Reserve, which was also formally acknowledged last Thursday.
Power talent manager Peter Francis, who was the driving force behind the original development and its evolution, said the change in dynamic since the extensions had been immense.
"It's made a huge difference just with the contact for the players coming in and out; it's really great that we're down here with them instead of being us and them, we were sort of up there and they were down here," Francis said.
"Now they're able to walk through that door and see (coach) Leigh (Brown) in the office, it's a huge difference."
The Centre of Excellence was completed in 2010, heralding an era of excellence for the Power, which contested two grand finals and brought home four Morrish Medals since the move.
Francis, who originally joined Power as coach, said the centre had exceeded all expectations.
"Not in my wildest dreams (did I imagine this place)," he said.
"I always had in the back of my mind that I'd love to build a facility for us and something that was ours because we only had the visitors change rooms up there (at the reserve) which were cold and small and dark and dingy.
"It was great to be able to make it a reality."
Drum and Member for Morwell Russell Northe received a tour of the facility, which has been widely recognised as the premier venue in the TAC Cup and best outside of the AFL.
"It's an amazing facility, it's got all the bells and whistles that an elite training centre should have, but over and above that it has an amazing connection to the community," Drum said.
"Peter Francis and Leigh Brown are doing a mighty job… it's not just a shiny new building."
The creation of a centralised football and netball administration hub in Morwell, which has come as a result of the project, has been well received by the newly-formed AFL Gippsland commission.
First year Gippsland League operations manager Matt Ogilvie said the concentration of experience and nous in one area had strengthened the football community locally.
"It's been a bit of a learning curve for all the development managers and admin managers but it's been good, we're all in there as one team, so it's all good working together in Gippsland," Ogilvie said.
"It's been fantastic, for a new admin manager such as myself to grab the experience from Pauline (Bayley) and Lynn (Whelan) they've kind of helped me through the season and… working alongside Travis (Switzer) has been great with experience in council and sport."
The good news looks set to continue for the Power, following council's adoption of the Morwell Recreation Reserve Precinct Master Plan in June, the draft of which includes the creation of a synthetic field behind the Centre of Excellence.