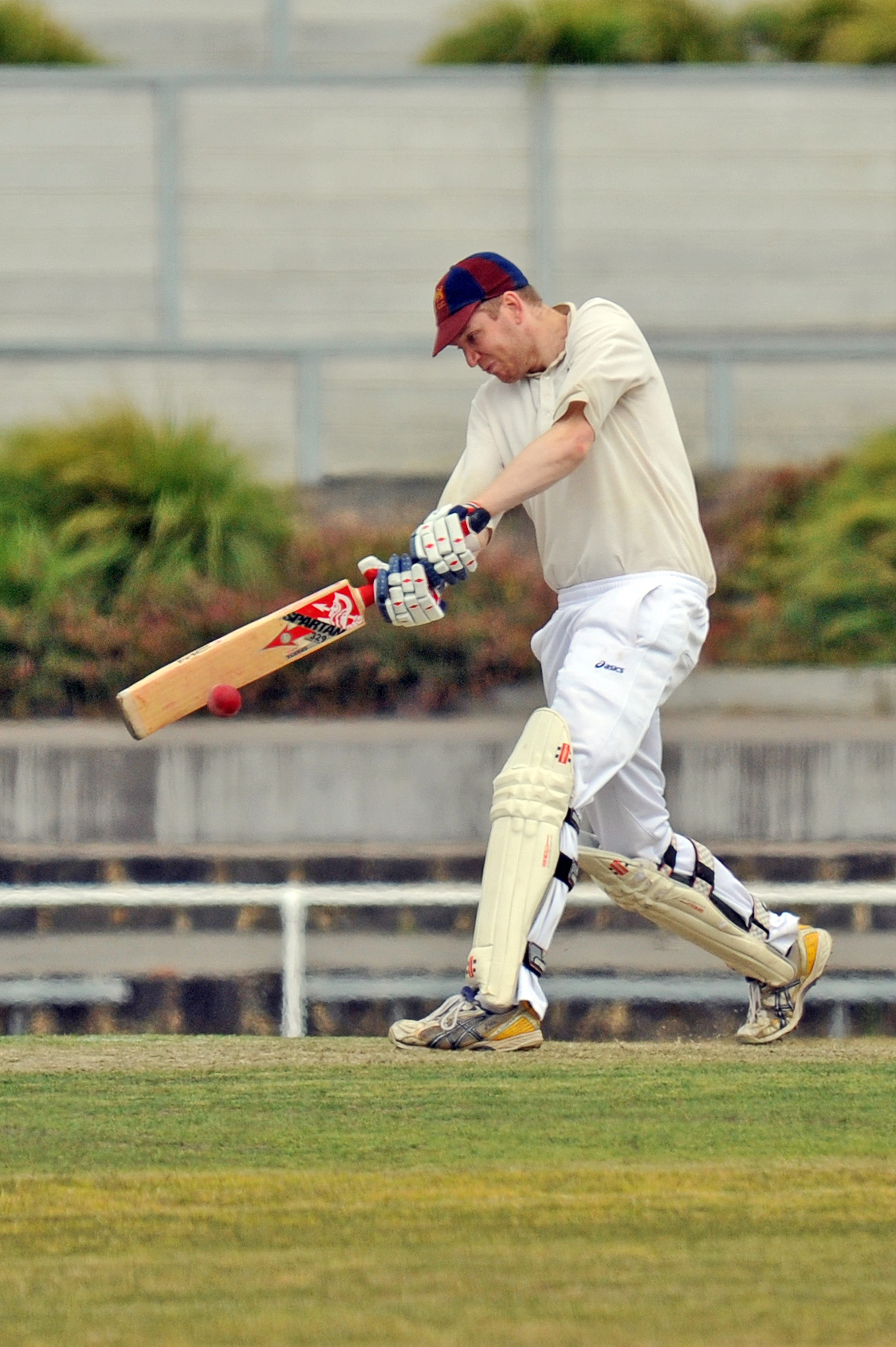 CRICKET
CGCA
Morwell v Latrobe
MORWELL and Latrobe will be out to post a first up win in round two of the Central Gippsland Cricket Association season.
Morwell's bowling performance against Yallourn North last week was excellent, however the batting was a disappointment new coach Davin Charleston will have addressed.
Veteran Craig Giddens is the foundation the Tigers need to form a solid innings, while runs will be required from Brendan Brincat and Mark Cukier.
Morwell's bowling attack looks sharp with Brandon McDonald, David Embleton and Tim Dowe all capable of running through opposition lineups, and will be licking their lips at the prospect of facing Latrobe bereft of first team coach Kaushik Aphale, who is yet to arrive in the country.
Latrobe showed great spirit last week under new captain Brendan Evans, fighting back into the game against a cruising Moe and will be disappointed not to have achieved a result.
The old guard of Anthony Bloomfield and Justin Vajler remains reliable as ever, while youngsters like Steven Hanning and Will Kennedy have been given a chance to shine.
Trafalgar v Yallourn North
TRAFALGAR is riding the wave after a huge win in round one against Newborough, but Yallourn North is a more daunting prospect.
James Blaser provided a reminder of how destructive he can be with a quick ton, while Chris Robinson showed he is ready to fill out the Ships' top order with a mature maiden century.
Trevor Cox had a brilliant return with the ball after several years out of the game, while Will Cheatley also bowled well.
Trafalgar's strong point is batting depth and Yallourn North will have to take advantage of its opponents' underdone bowling attack to make headway.
The Bombers had a good win last round against Morwell however captain Patrick Spiteri will be concerned that only one of his batsmen dug in – promising teenager Tyler Brown.
Josh Keyhoe and Aidan Vesty will need to get the Bombers off to a stronger start, while runs from Spiteri, Brown and Andrew Petrou will be vital to ensure bowlers Rowan Kelly, Lucas Fry and Glen Sheekey have something to defend.
Moe v Thorpdale
MOE will be keen to add a win against minnows Thorpdale, with captain Andrew Philip the man most likely to demonstrate how to win games at this level.
The Lions' young lineup includes little top-level experience aside from the canny Aaron Walshe, who came to the fore last week and nearly pulled off a famous win before bad light intervened.
Having Nick Clarke back in action after a lengthy injury layoff has been important for Moe as last season it struggled to provide enough support to Jayden Mathison with the ball.
Young leg-spinner Damon Bednarski has been given a chance to prove himself at this level and needs to grab it with both hands, while brothers Dylan and Nathan Lee are also finding their feet.
Thorpdale is by far the youngest side in the competition with veteran and club legend Harvey Poole the only player over 25.
Boyd Bailey, Shannon Pickering and Jason Richardson form a solid pace trio while overs from Ayden Kelly and Josh Hammond could prove important as the Lions attack the change bowlers. Thorpdale has struggled to post imposing totals with the bat and South African import Fraser Smith is surely itching to contribute after an inauspicious start to his Central Gippsland career.
Mirboo North v Newborough
NEWBOROUGH had a tough start in the season opener with the game finished inside 35 overs.
A dramatic upturn in form is required for the Bulldogs to remain competitive but it will be tough to muster against last seasons' premier and one-day champion Mirboo North.
Newborough lacks top grade stars and must instil a battling mindset to frustrate opponents into mistakes.
Newly appointed skipper Matt Coutts has a large task ahead of him to marshal his troops, with some carrying scars already showing after last week.
Royce Colgrave and Robert Blunt were expensive with the ball, while five Bulldogs bats failed to score.
Mirboo North, in contrast, had a brilliant start despite key man and captain Robert Phoenix missing from the lineup.
Young gun Hudson Kerr scored his maiden century and sealed his place in the lineup, while Callum Buckley bowled tidily but will want to contribute more with the bat.
Dale Banks is still a few weeks away due to a shoulder injury, and his absence is one of the only weaknesses in the Tigers' bowling attack.
New boy Cameron Le Page still needs to prove himself in Mirboo North colours, and with players like Josh Taylor, Damien Turner and Phoenix returning over the next few weeks, the pressure is on the incumbents to demonstrate their worth.