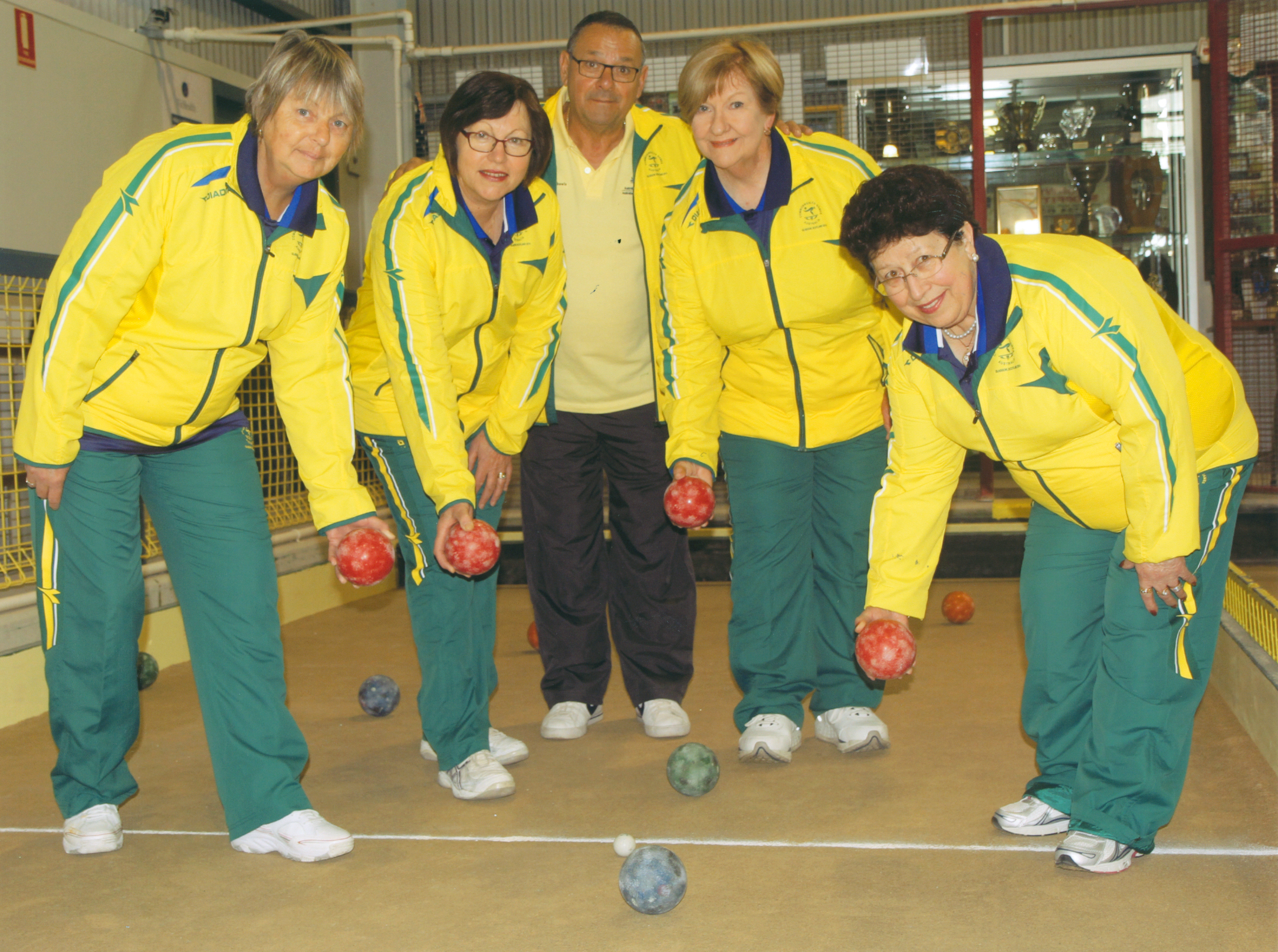 BOCCE
By samuel darroch
DIANE Penney is worth her weight in gold, and now green as well, on the bocce court.
The Morwell player of about a decade is representing Australia at the Women's Team Raffa Bocce World Championships in Kaihua, China, after being scouted by a visiting international expert.
An Italian referee, in the Latrobe Valley conducting a clinic, took notice of Penney's fearsome throwing power, leading to her selection in the four-strong side to contest the nation's first women's raffa world titles.
Penney's throwing prowess, a rarity in women's bocce due to its demand for upper body strength, puts her in a rare class of player, complemented by her pointing proficiency.
"She's an actual thrower, it's pretty rare (as) there's not too many women throwers so she is one that's pretty sought after," Morwell Bocce spokeswoman Maria Maselli said.
"She has been training quite a lot, it's just a matter of getting the strength in your upper body and your arm so you can throw it and the ball will go far enough to hit the ball on the other side.
"She's really come a long way."
While Morwell rarely indulges in the raffa variation of the sport, which features different balls and tweaks to the rules, Penney adjusted quickly during training under national coach Frank Fava.
Penney, who began playing after her son took up the sport, has previously represented at state and national level.
She is joined by Maria Greco, Leah O'Neil and Grazia Letizia in the Australian team, coached by the experienced Fava.
Teams will contest singles, doubles and triples against some 21 countries at the tournament, which runs from 17 to 26 October.