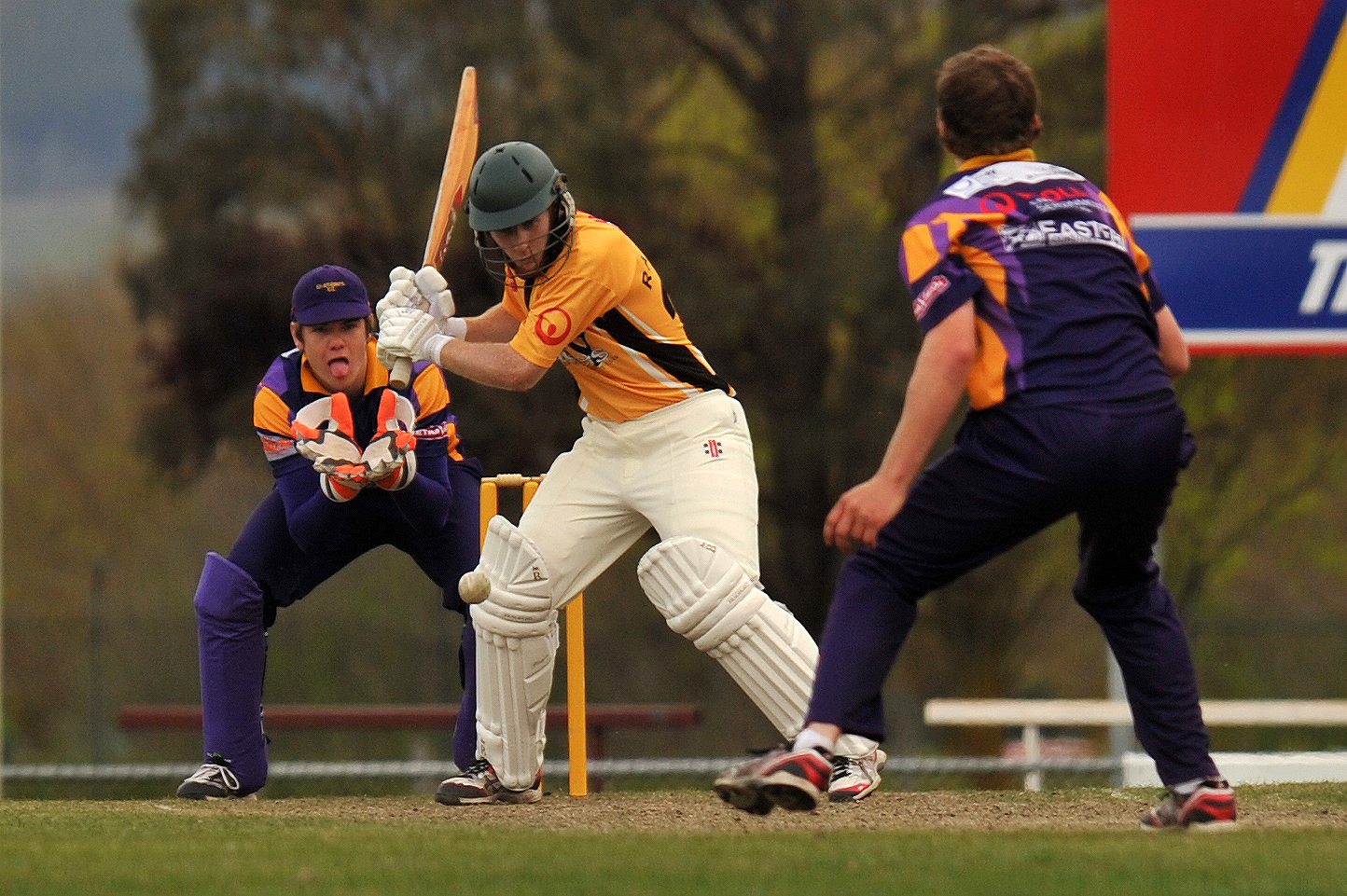 CRICKET
TDCA
EX Students and Glengarry both remain undefeated after big wins in round two of Traralgon and District Cricket, in a week which saw few surprises.
Ex Students v MTY Raiders
The Sharks won the toss and batted first in the match of the round at Traralgon Recreation Reserve.
Raiders struck early to send the two key wickets of Greg Munro (8) and Jackson McMahon (11) back to the shed.
Jordy Gilmour and Rick Battista set about a rescue mission with a 92-run partnership.
Gilmour, in good form, top scored with 55 while Battista made a handy 34.
Some lower order hitting from Michael Stockdale (30), and Dylan Spence (18) helped Students to an imposing 7/212.
Raiders came out guns blazing and reached none for 55 before Mark Andrew fell for 21.
Paul Xerri top scored with a well-made 40, Matt Dyke chimed in with 29, while Michael Higgins remained 32 not out, but Raiders fell well short at 8/166 at the end of their 45 overs.
Centrals v Toongabbie
TOONGABBIE won the toss and sent Centrals in to bat – a plan that backfired badly.
In a strong batting performance Centrals hit up an impressive 9/209 through a host of contributors.
Dylan Freitag top scored with 44 not out, Dave Hoskings made 34, Dean Rode 25, and Mark Rawson 24 in a true team card.
In reply Toongabbie was dis ap pointing and was bundled out for 80.
Only Tim Dunn with 22 showed any resistance.
Mark Rawson was best for Centrals with 3/6.
Traralgon West v Gormandale
TRARALGON West batted first after winning the toss but it was not a day to remember, steamrolled for a lacklustre 75.
Jon Bell (21) and Tim Fitch (24) were the only two to reach double figures with sundries next best at 18.
Adam Brady 3/8 and Kent Hammond 5/20 were best for the Tigers in a strangling display of bowling.
The game was dusted after 11 overs of Gormandale at the crease.
Travis Switzer made a punishing 60, while Al Jenkin (32), Kent Hammond (21) and Chris Bell (19) blasted Gormandale to 5/152 declared off 30 overs.
Imperials v Glengarry
BATTING first Imperials failed to fire again, bundled out for 81 in 33 overs.
Brett Chapman with 23 was the only batsman to reach double figures.
Ryan Delaney with 4/25 and Tim Spotswood (4/4) were on fire for Glengarry with the ball.
Glengarry lost two wickets for eight to kick off the chase with Sam Marks (0) and Hayden Ross-Schultz (0) both back in the shed for ducks.
However, Jarrod Allan (41*) and Frank Marks (25*) rallied, showing punishing touch as Glengarry reached 2/82 declared.
CATS v Churchill
CHURCHILL won the toss and made a respectable 142 with first use of the willow.
Joe Whykes compiled 48 and Ben McQuilllen struck 33 to be best for the Cobras.
CATS lost 2/7 with Dan Nicholls (0) and Rory Hare (4) unable to get going.
Luke Bence (29) and Barney Webber, with a match-winning 53, put CATS back in the hunt and they strolled to a winning 6/146.