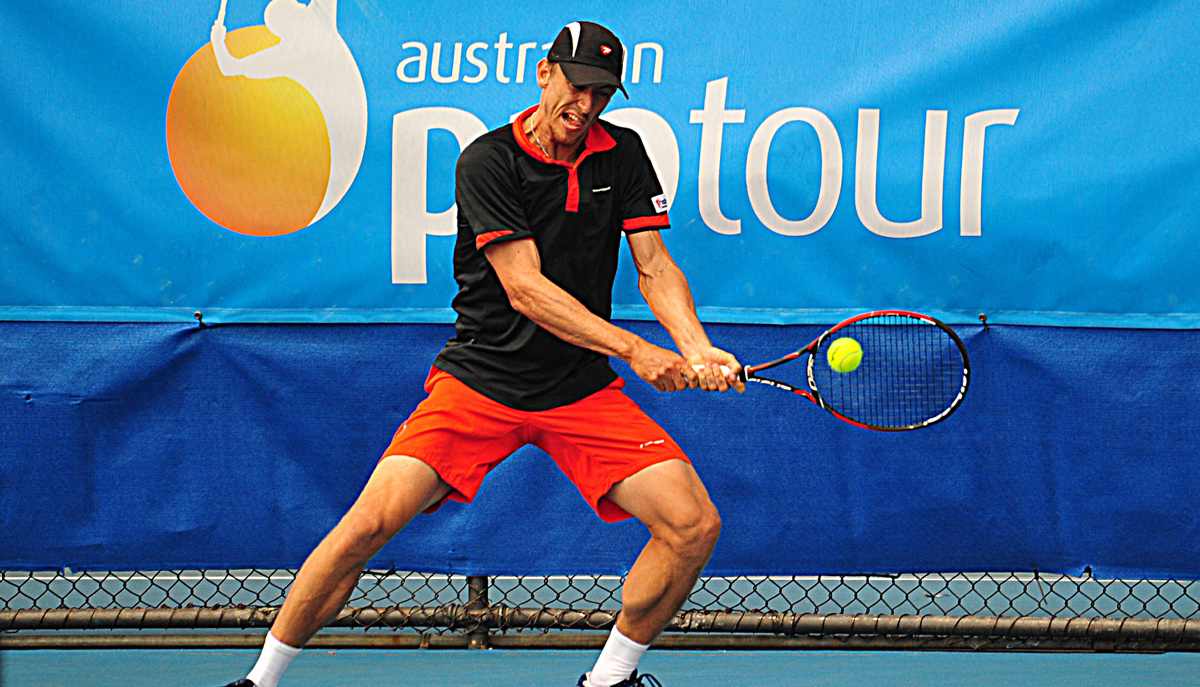 TENNIS
ATP CHALLENGER
RELATED COVERAGE: The right attitude

RELATED COVERAGE: No rest for Traralgon contingent

LAST January Australian John Millman pushed Britain's number one tennis player Andy Murray to the brink in an epic Brisbane International showdown.

A year-long lay-off with injury ensued but Millman proved he retained the gall to match it with the best, and particularly the English, by defeating British number two James Ward in yesterday's Traralgon ATP Challenger 2 final.
The world number 278 exhibited belligerent defence in front of a strong crowd to thwart the big-hitting Brit in straight sets 6-4, 6-1 in 76 minutes on centre court.
A perennial presence at Traralgon's international events, and a former Futures champion at the venue, Millman saved a long deuce game to stay ahead on serve at 4-3 in the first.
The pivotal break came at the close of a tense deuce game with Ward serving for 5-5, when Millman capitalised on a third consecutive advantage point to take the first set.
An early break in the second saw Millman tear away to 3-0 and close out the match emphatically, but he said the clutch first set was the impetus for victory.
"You just have to try to counterbalance, he's a pretty powerful guy from the back of the court and I managed to get a break at the end of the first set that was maybe a bit against the run (of play) and I think that was key to the result," Millman said.
"The last few months have been really good.
"I've been getting a lot of momentum and managed to put it together over the course of this week in Traralgon too."
After being ousted from the Challenger 1 draw in a tight round two tussle with fellow local favourite Ben Mitchell, Millman recouped in the second event starting with a round one upset over fourth seed Hiroki Moriya.
He went on to topple qualifier Yan Bai, another Englishman in Kyle Edmund, before cruising past Luke Saville 6-4, 6-3 in the heat on Saturday.
Traralgon Tennis Association president Graham Charlton said Millman's return from injury had been impressive.
"To have him come back here and perform the way he played today was amazing and James was great today, the first set there was nothing in it," Charlton said.
"James really needed to change his game a little bit because as well as he was playing John was playing that little bit better at the same type of game.
"Great for John, he's a gentleman and very happy for him."
Traralgon favourites Saville and Mitchell both reached the semi-finals of Challenger 2.