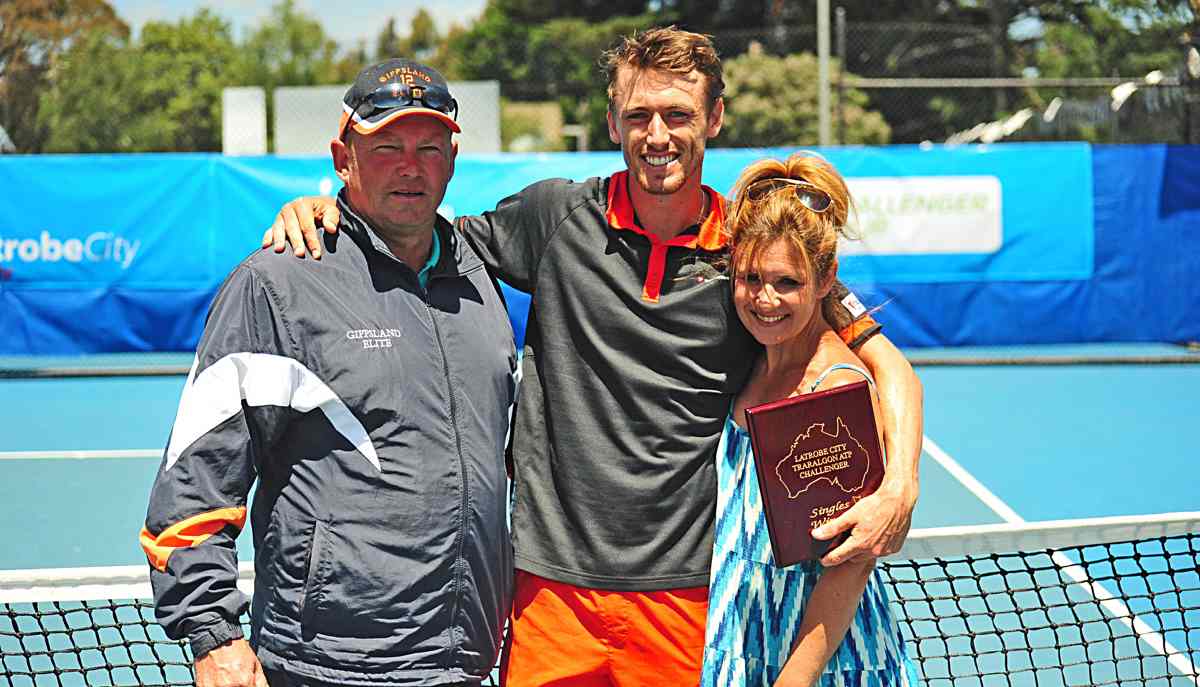 RELATED COVERAGE: Aussie stars continues to rise
RELATED COVERAGE: No rest for Traralgon contingent

TO most they are awe-inspiring elite athletes, but to the stalwarts of Traralgon Tennis Association many of them are more like family.
Along with the likes of Traralgon ATP Challenger 2 semi-finalists Luke Saville and Ben Mitchell, week two winner John Millman has been playing tournaments in Traralgon since juniors.
Millman went on to win at senior level in Traralgon and yesterday added the club's third Challenger title to his resumé, and his on court brilliance at the venue has always been matched by his attitude off it.
"The amount of times he's come here as a professional and we've asked him to do things, whether it's interviews, talk to schools, talk to some of my best athletes, he just never blinks, he always does it," club president Graham Charlton said.
"The way he speaks to the ball-boys with total respect, I just think he's fantastic."
For decades Charlton has watched juniors come through Traralgon's ITF International and on to its senior events, but some that return year after year have become more than just familiar faces.
Charlton and club manager Susie Grumley have seen their evolution into champions as players and people – another rewarding aspect of tournament hosting.
"They love coming here, I suppose we treat them like we treat our own kids so I suppose that's a bit special in its own way, it's great having them back," Charlton said.
"They're like good friends now… they've played here since little kids and obviously you share their success with them, even though we've got nothing to do with their success."
Millman labelled Traralgon one of the most important venues for up and coming professionals, and said he had always enjoyed playing in the region.
"It's great, I won my first Futures event here I think back in 2008… I've always liked coming here and playing in front of the community here; they've been great advocates for tennis in the country from the junior level and now into the men's tennis," Millman said.
The world number 278 lived on Breed Street throughout the fortnight, with the extended stay allowing him to "hone up on those cooking skills" and enjoy the township.
"I love the community here and there's some really good coffee places which is key for me," Millman said.
"I really enjoyed it here and hopefully, I'm sure they will, Traralgon will keep supporting Australian tennis and developing more champions here."
The next Millman or Mitchell may be just around the corner, with Traralgon to host its junior international in January.