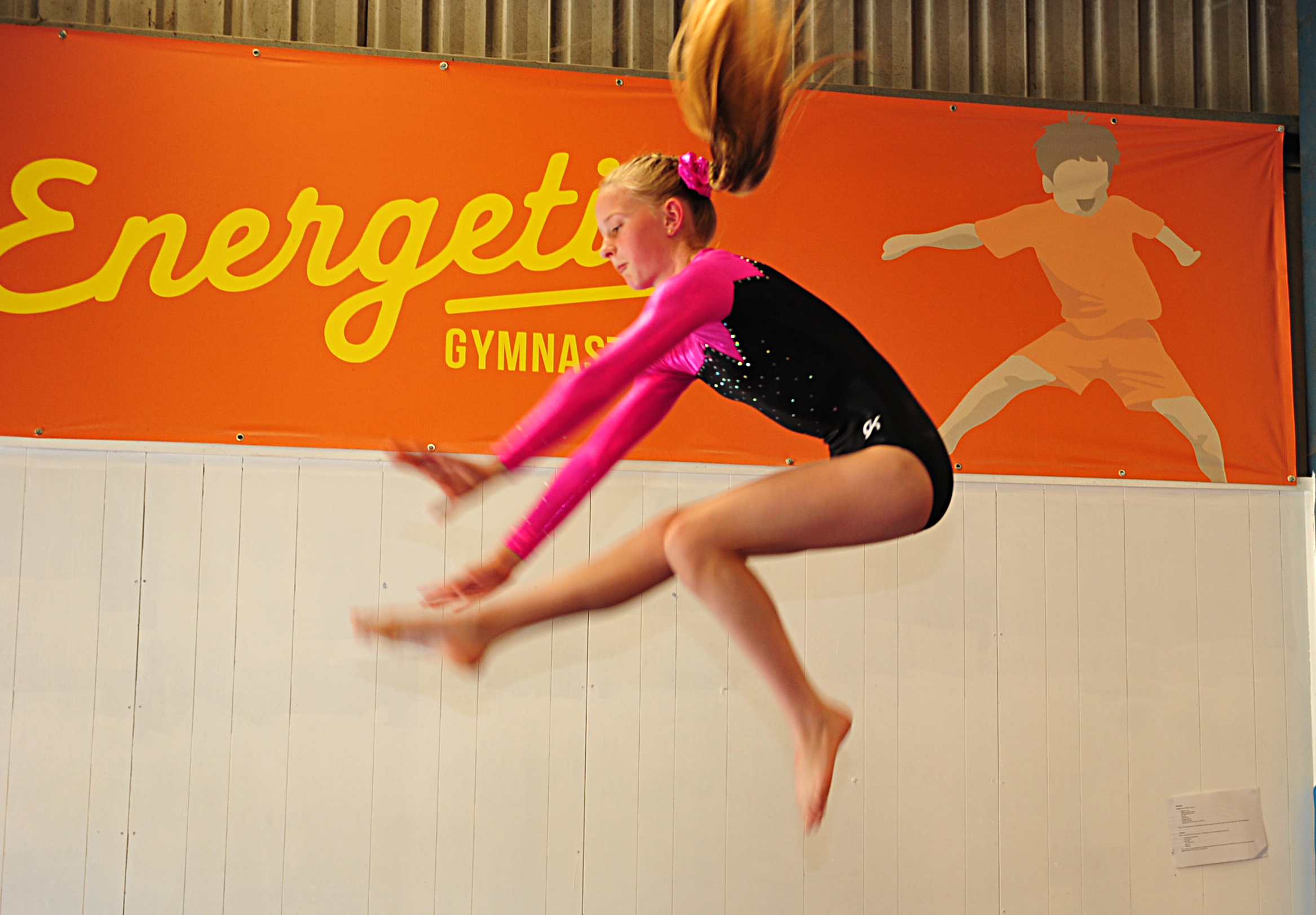 GYMNASTICS
By SAMUEL DARROCH
RELATED COVERAGE: Jumping for Joy
ENERGETIC Gymnastics Club produced its first Victorian champion this year, and if its growth to date is any indication there are plenty more in store.
The Traralgon operation has come on in leaps, bounds and somersaults since forming in 2012, with a member base now surging toward the 400 mark.
Originally stationed at Lavalla's Champagnat Centre, founders Elise and Alistair Edgar would set up equipment prior to classes and pack it away afterward – a draining process driven by a dream.
A move to a permanent home late last year alleviated that stress and saw the already flourishing gym bloom in full.
"Packing up and setting up is hard work, it's a big job and a lot of commitment from all the coaches and the team but we've got a great team so we're lucky," Elise said.
"Here having everything set up everyone's happy to come in and it's all organised and we can just get on with the job which is nice."
In three years the competitive program has grown from a handful of levels to full teams in divisions one to six.
Recreational and kinder gym programs have taken off, and a cheer program has found its feet, with the club performing at the National Basketball League pre-season Melbourne United match in Traralgon.
They even host birthday parties on weekends.
Elise said each generation of students fed off the success of their predecessors, culminating in Tatum Cotterrell's recent state title.
"As a competitive program grows you see that the culture of success sort of breeds success and the younger children go on to get better every year," she said.
"Every new cycle of children that we have come through we're amazed at how well they are doing."
Another big move is on the cards for the club, in the forms of a purpose-built facility, with the potential to accommodate other sports, the next frontier as part of a 10-year plan.
"We know where we're going and what we want to do," Elise said.
For more information about Energetic Gymnastics Club visit www.energeticgym.com.au