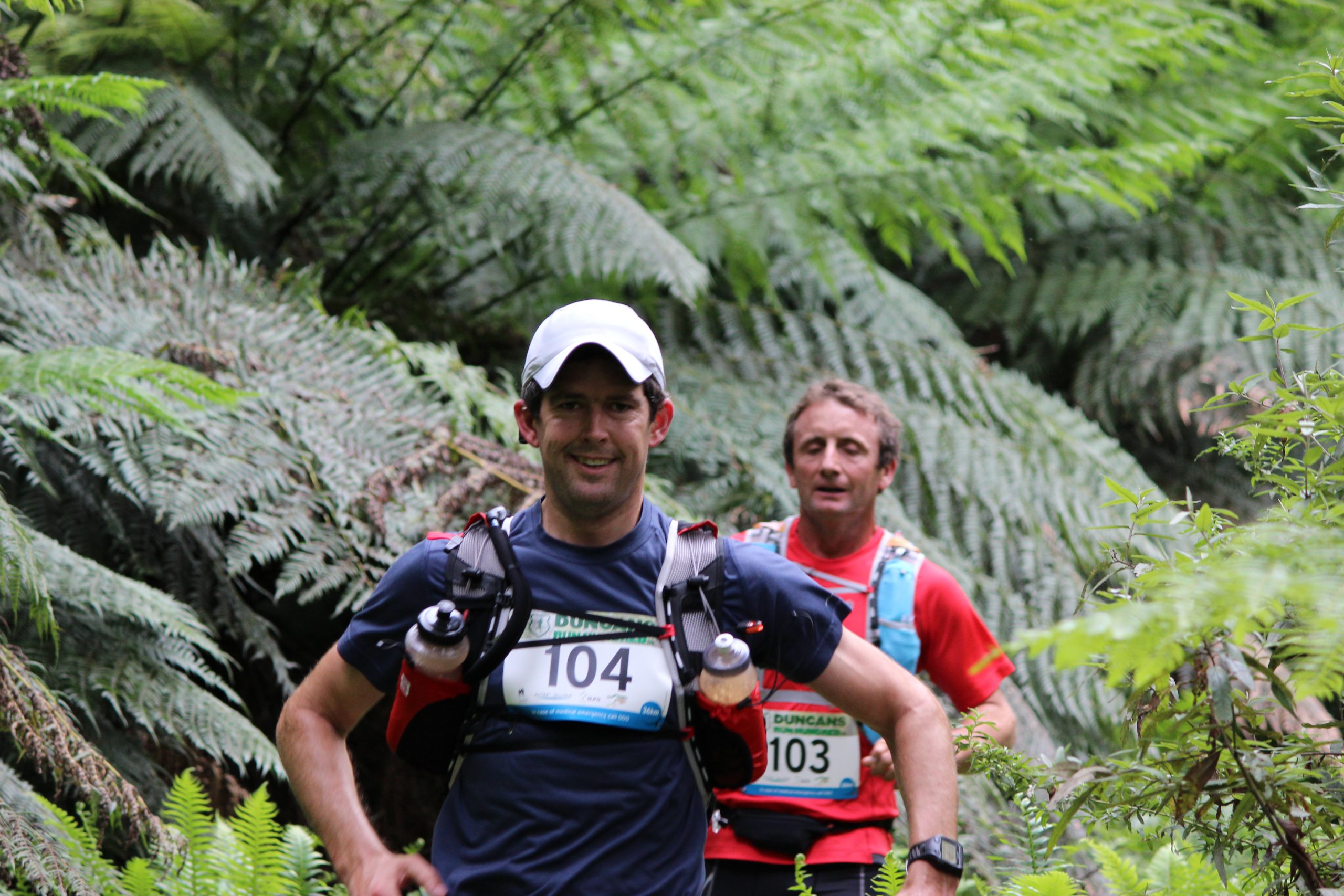 ULTRA MARATHON
THE late Duncan Orr's ambitious dream to stage Gippsland's first ultra-marathon along the Grand Strzelecki Track came to fruition last year, and is set for a repeat this December.
Though Orr's shock passing still hangs over his family, friends and fellow club members at Traralgon Harriers, the inaugural Duncan's Run Hundred brought with it a sense of solace.
The catharsis of traversing some of Duncan's favourite trails – which stood above a host of exotic locations he had toured on running expeditions with wife Anna – resonated with many of the 86 who tackled the maiden event.
While the challenge of a solo 100 kilometre run through the Strzelecki Ranges sounds ominous in itself, the logistical battle to stage the event was just as difficult, but the dedication of Anna Orr and her team ensured Duncan's vision was realised.
No stranger to the hardships of distance running, adventure racer Rob Preston – part of this year's organising committee – said the event was a fitting tribute to Duncan's memory.
"For me what I loved about Duncan was he had no fear in trying a new event or just having a go at something, even if it meant possibly failing," Preston said.
"Rather than being someone who needed to train specifically and get himself up to a certain level before he could approach a big event, he'd just have a go at everything and that I think is a great personality.
"It was more important to have a go and learn from that experience, have good times, have bad times, but it was all about being involved.
"He was also very good at encouraging others to have a go as well."
Duncan's Run Hundred is staged amid sweeping eucalypt forest, incorporating steep technical single trail and fire trail, hilly terrain and Mount Tassie as its peak elevation, with views of the ocean and Wilsons Promontory to the south.
Featuring temperate rainforest and mountain ash trees, the run goes through some of the plantation areas that were burnt out in the Black Saturday fires, with a striking contrast approaching Mount Tassie.
The course has been slightly modified from last year to offer something new to repeat runners, and additional challenge to some of the elite athletes in the field.
Preston said organisers hoped to attract some international competitors for the run given its new status as a qualifying event for the Ultra-Trail du Mont-Blanc in Chamonix, France – the unofficial world championships of ultra distance trail running.
However, he stressed it was not an event aimed exclusively at the cream of the crop, and encouraged mid-level runners to try their hand at the shorter distances.
"It's just about trying something new, I would encourage people who, even if they can't do the distance, they can try one of the shorter distances this year and look at moving on to the 100km next year and it's really about seeing what you're capable of," Preston said.
"I think people are probably a lot more capable (than they think) if they really set their mind and get themselves to the start line, that's probably the hardest thing for most people, imagining that they could really do it, then once they start nothing will stop them.
"The feeling of being able to achieve something like running 100km is amazing, and who knows what you can set your mind on after that."
The reigning 100km male and female champions are David Overend, who finished in 11.48.57 and Katherine MacMillan (12.26.24), respectively.
The run will be held at Tarra Bulga National Park on Saturday, 20 December.
For more information visit www.duncansrunhundred.com