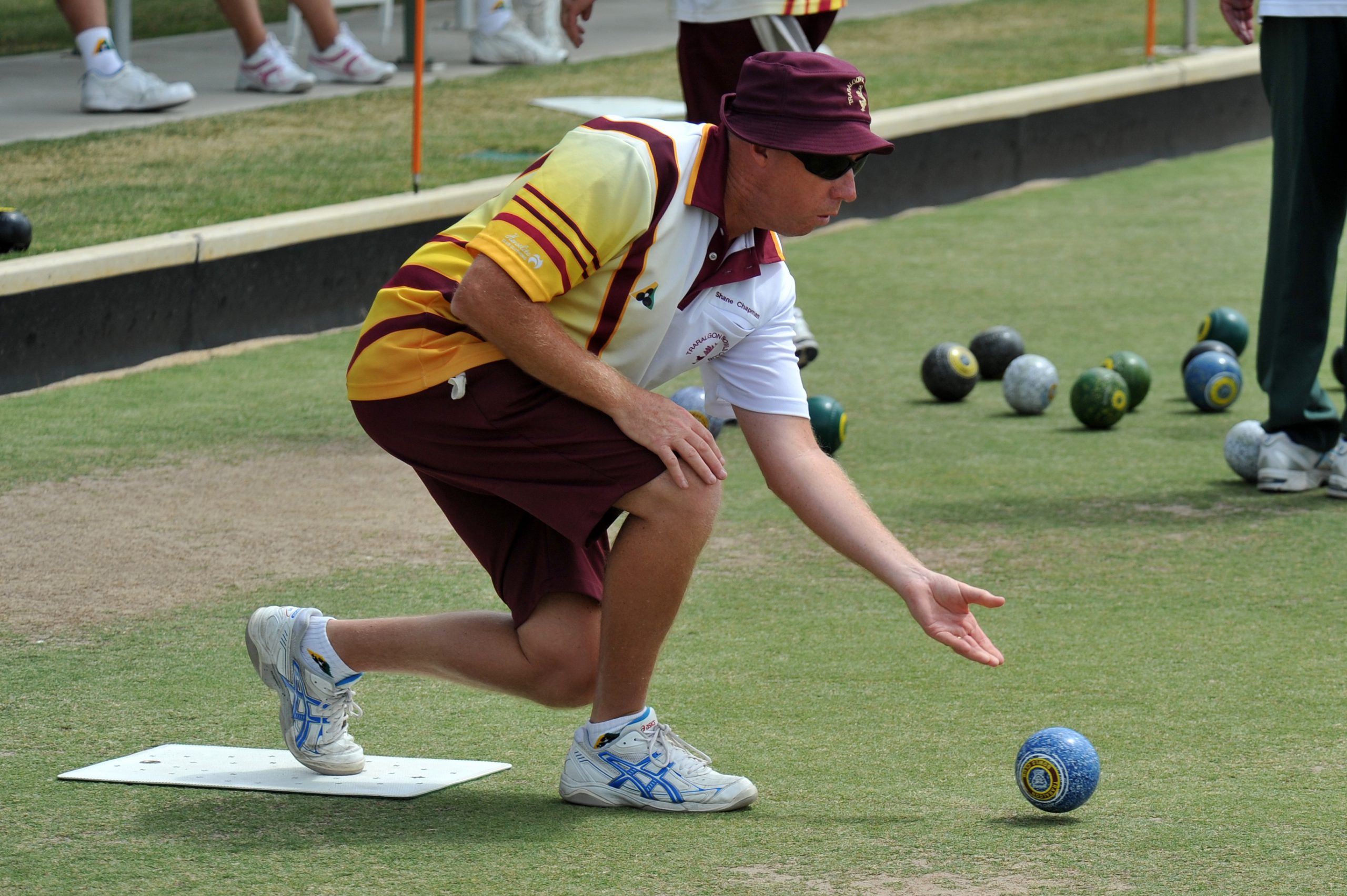 LAWN BOWLS
WGBD
THE clash between two in-form outfits saw Trafalgar claim the spoils at home against Moe in West Gippsland Bowls division one pennant on Saturday.
In ideal conditions for bowls both sides were confident of a good showing after scoring big wins the previous round.
As expected scores were close for the majority of the game, with just eight shots the difference at tea, 54-46 Trafalgar's way.
Sandy Caine's rink was keeping Moe in the game with consistent team bowling, but the other Trafalgar rinks were causing Moe headaches.
Ultimately Trafalgar got two rinks over the line and won the day 97-79.
Caines and his rink of Norm Forbes, Ted Kuklinsky and Tom Lodge was off to a flying start over Trafalgar foursome Paul Dawson, Terry Comber, Frank Farrugia and Colin Carmichael to lead 21-9 after 15 ends, after picking up a five on the ninth.
Moe kept the lead for the rest of the match to win the rink 29-16, with lead Lodge showing opponent and grandfather Steve Lodge a trick or two.
The "catman" Colin Carmichael was the best bowler in the Trafalgar rink with precise leading.
Bruce Marino, Scott Jones, Graham Hill and Tony Dawson were far too good for their Moe opponents, led by Ian Caines, winning 34-14.
Trafalgar put bowls in the head to pressure the opposition and when needed skip Marino was able to convert. Trafalgar never conceded more than two shots on Moe's winning ends.
The match between Trafalgar's Darren Kane, Michael Ralls, Tim Fraser and Daryl Scott and Moe's Stuart Caines, Bob Cole, Jan Rudy and Russell Williams was the closest of the day.
Moe burst out of the blocks to win five of the first six ends, but Trafalgar fought back to make the game close and there was nothing in it all afternoon.
Williams led well for Moe, Rudy followed up well while Cole and Caines converted at crucial moments.
Fraser had a ripper of a game for Trafalgar, with good communication between Ralls and Kane leading to some clutch shots as Moe took out the rink 24-22.
Steve Lodge and his rink of Steve Dawson, Mal Clymo and John Cornish proved too good for the Moe rink of Rex Price, Bob Keddie, Stan Sheedy and Tommy Thompson 25-12.
Cornish was back to his best on the lead, Clymo sent down some quality deliveries backed up by solid draw and drive bowling from Dawson and Steve Lodge.
Keddie played some good shots for Moe but his team was never able to defend them.
In other division one matches Traralgon steamrolled Warragul, Yallourn was too strong for Drouin and RSL defeated Morwell Club.