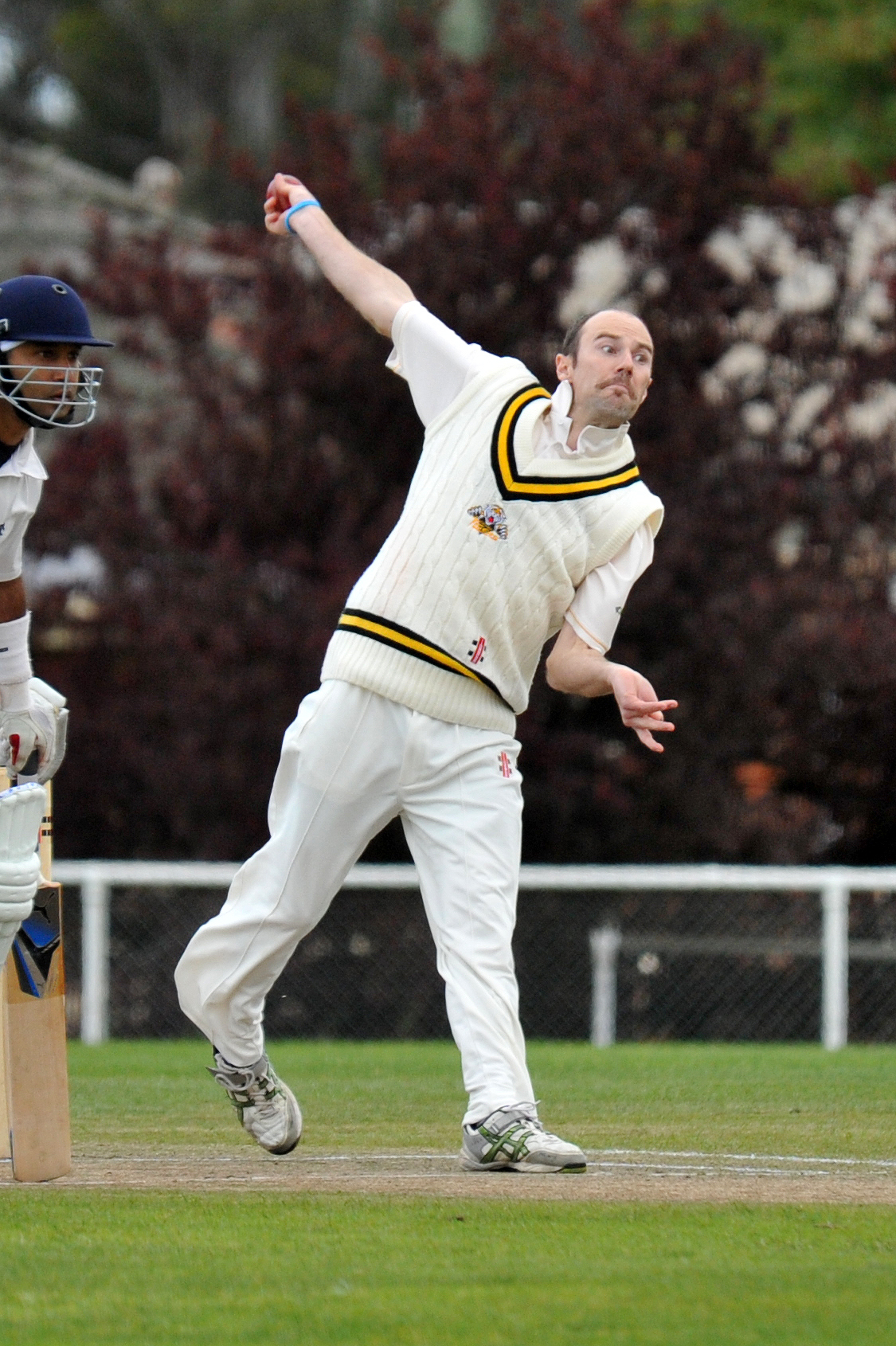 CRICKET
TDCA
RAIN played havoc with day two of round six with the fielding sides taking the honours in weather delayed Traralgon and District Cricket Association matches.
Centrals v Glengarry
WITH the game delayed for more than an hour the chances of Centrals belting 256 to cut down Glengarry grew more farfetched by the minute.
When they finally arrived at the crease Glengarry's bowlers took full advantage of the conditions to reduce Centrals to 4/34.
Unable to recover from a calamitous start Centrals were dismissed for 113 in 42 overs.
Ryan Delaney was the star with 5/39.
Batting a second time Centrals managed 6/86 as Mark Rawson defied an outright loss by scoring a valiant 41.
Toongabbie v Churchill
CHASING 296 Toongabbie's quest was halted due to weather delays.
With only 63 overs available the Rams batted out the day to be 5/118 in a drawn outcome.
Kevin Stoddart was 42 not out at the close of play, while John Keighran claimed 3/28 to be best for Churchill.
Raiders v Gormandale
GORMANDALE went into day two 10 runs ahead with eight wickets in hand.
Play began on time and the Tigers pursued quick runs; Ryan Vickery was out for 48, Shaun Barbour made 38 and Al Jenkin scored 26 before Gormandale was all out for 238 with a lead of 94.

Raiders' best bowler was Zac O'Connell with 4/50.
Batting to avoid the outright Raiders slumped to 4/27 before Liam Maynard (58) and Brad Knowles (64) put together a stoic partnership of 118 to see their team out of danger.
Raiders were eventually dismissed for 186, leading by 92 runs with only a handful of overs left in the day.
Gormandale won on first innings, but was chasing an outright to resurrect its season.
Shaun Barbour and Adam Brady both took three wickets for the Tigers.
Traralgon West v Imperials
IMPERIALS' grand total of 257 was far too good for Traralgon West which struggled to be bowled out for 80.
In a great bowling performance Mitch Goodwin took 3/12, Nathan Campbell 4/30 and Luke Henderson 2/4.
Rovers v Ex Students
THIS match was abandoned due to the conditions.
Ex Students reached 1/13 in reply to Rovers' total of 225 on day one.
TDCA B grade
Ex Students drew Traralgon West; Gormandale drew Toongabbie; Imperials 126 (J Thatcher 54, B Howlett 4/37, C Petersen 3/25) def by Centrals 7/135(dec) (D Loprese 44, M Petersen 25*, D Jones 3/21, G Walker 2/17, JG Chalmers 2/20); Churchill 8/200(cc) (B Mason 71, R Harvey 31) def MTY Raiders 167 (T Spark 4/30, R Harvey 2/34, G Harvey 2/40); Glengarry 5/103 def Rovers 96 (J Main 25)
TDCA C grade
Toongabbie drew Centrals; CATS 3/111 (T Anderson 52*, J Motta 41, D Radovich 2/18) def Churchill 70 (J Sands 35, J Motta 3/4); Ex Students drew Traralgon West; Imperials 0/114 (B Jones 62*, D Campbell 31*) def Glengarry 105 (S Cooper 3/10, JM Shankland 2/13)