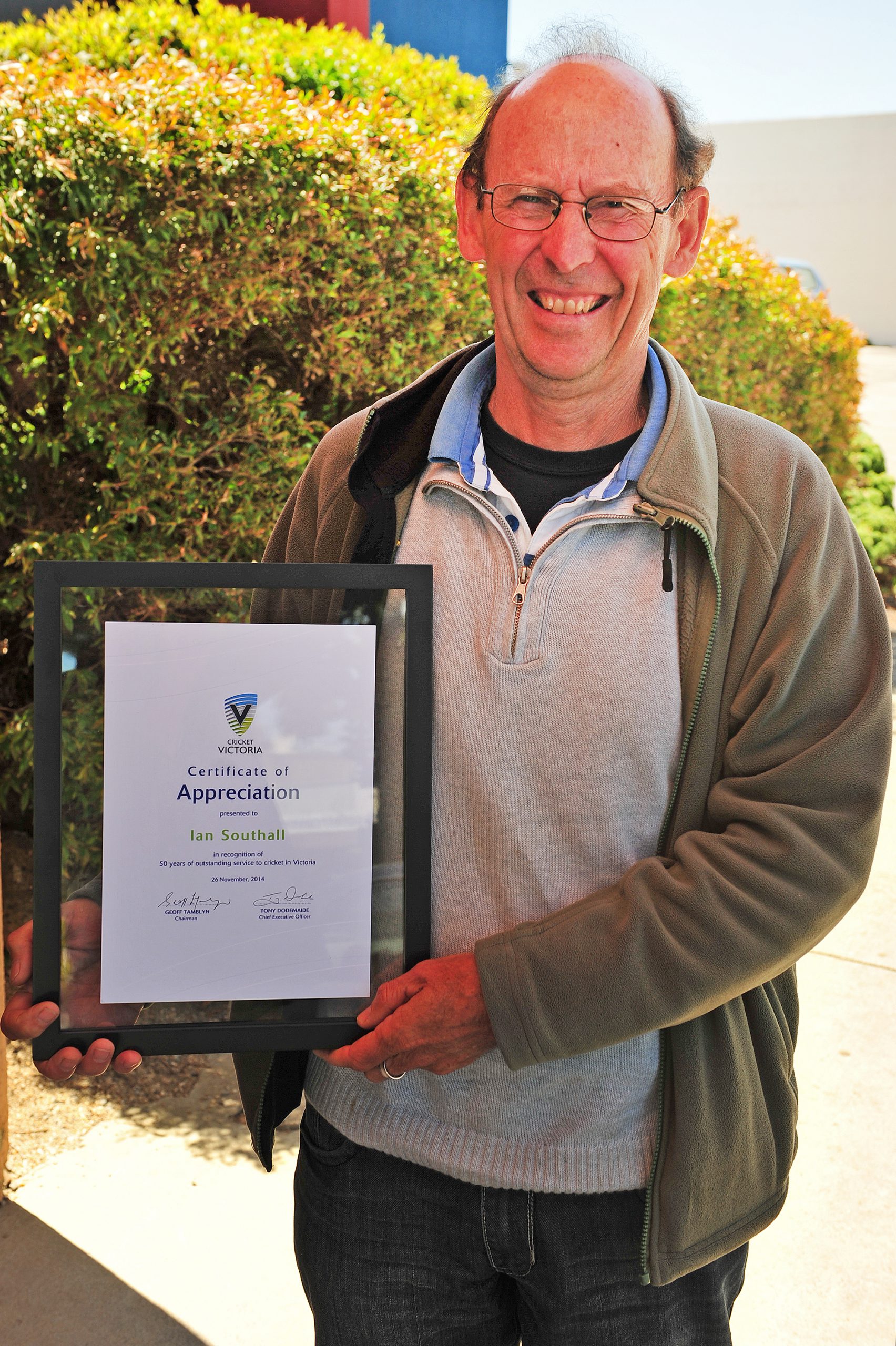 RELATED COVERAGE: Top notch half-century
GIPPSLAND cricket veteran Ian Southall has welcomed a review into Country Cricket, as authorities attempt to reinvigorate the sport at grassroots level.
Initiated in late October by Cricket Victoria, with support from the Victorian Country Cricket League, the review seeks to assess regional participation levels, governance and develop a sustainable production line of elite representative players.
Led by International Cricket Council and Cricket Australia chief executive David Richards, OAM, the independent review is expected to be tabled in March.
Southall, a coach of 30 years, believes an ageing population, smaller family sizes and a shift toward a casual workforce had all been factors in decaying participation rates.
However, he said player pathways were much better established than in his generation, extending to girls as well as boys.
The pathways are far better now than when I was 14 or 15, I just couldn't get a look in," he said.
"I believe there's a great pathway for girls now through Cricket Victoria… to play cricket, from a zone level through what Rob Wood does up to those state representative sides.
"There's some good pathways in Gippsland for girls to continue to play cricket – a few years ago that wasn't the case."
Southall said the review was timely, but must be embraced by the broader cricketing community.
"A timely review is always important, but people must embrace review. We can't hang on to the past, that makes it more difficult and I know people have parochial pasts and so on, but I do think we need to work our way forward," he said. Country cricket stakeholders across the state will have the opportunity to comment and influence the recommendations.
THE REVIEW
Assess the current state of play in country cricket inclusive of participation in general, production of male and female cricketers for state and national representation, leadership and control or authority of country cricket and current resourcing support provided to these areas from the national and state bodies
Examine the governance and structures impacting country cricket inclusive of CA, CV, the current affiliate body the VCCL, the role of the existing eight region boards and the associations
Where appropriate and applicable, provide recommendations relating to the overall strategy for country cricket in Victoria, including governance, overall structure and resourcing support from CA and CV