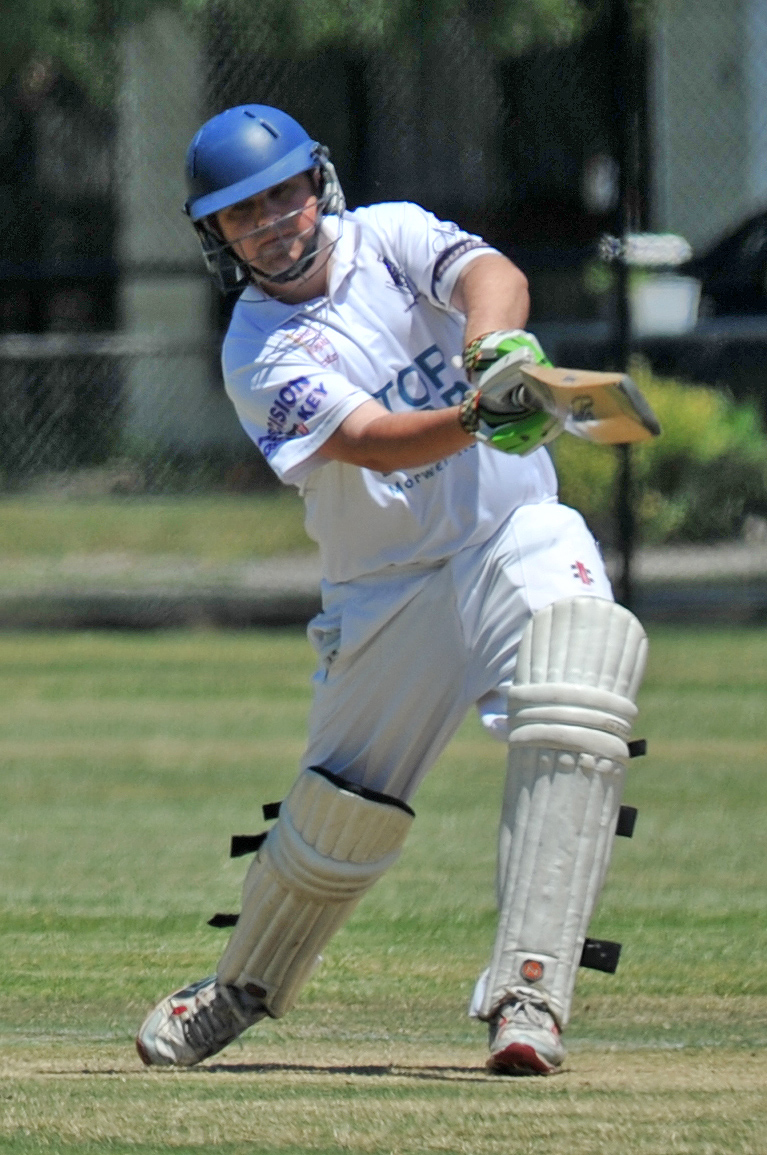 Morwell v Yallourn North
MORWELL is in free-fall after its loss to Latrobe last week.
Coupled with Moe's victory over Trafalgar, the result saw the Tigers drop from fourth to sixth on the Energy Australia Cup ladder.
Head coach Davin Charleston has been effective with the ball but the Tigers struggled to take wickets last week in favourable conditions.
A bowling attack featuring Brandon McDonald, Tim Dowe, Brendan Brincat, Mark Cukier and David Embleton had many predicting that Morwell would seam and swing their way into contention for top spot, but the way things are going the Tigers are a serious risk of missing out on finals for the first time in many years.
Yallourn North was one of the sides which edged above Morwell.
While the Bombers' game against Trafalgar ended in a draw due to inclement weather, they managed to garner enough bonus points to sneak ahead.
Brandon Bailey, Lucas Fry and Glen Sheekey are in fine form and looking to replicate their efforts against the Ships.
The return of left-arm spinner Jeremy Butler is another string in the bow of the bowling attack, which could rout Morwell for a low total.
Moe v Latrobe
THE Lions host the Sharks in a fixture that always seems to go down to the wire.
Moe captain Andrew Philip is a big game player who regularly rises to the occasion, and his defiant 157 in the final round of last season is still fresh in the minds of Latrobe's bowlers.
Philip has been a one-man band at times, but Aaron Walshe has been playing well recently and Sean Spiteri looks to have turned a corner after his century last round.
Walshe, Jayden Mathison and Shane Zoch will make up the bulk of the overs with help from Philip, but the Lions lack a reliable, consistent wicket taker.
For Latrobe, Kaushik Aphale, whose 78* last week elevated his season average to 88, is the key man as always, with Anthony Bloomfield and Justin Vajler capable support acts.
The Sharks have been light on in the middle order recently, with Matt Brewer, Daniel Siddle and Mark Lawrence short of runs.
The wicket column of captain Brendan Evans will also be a concern, one that is currently being papered over by the outstanding form of Chris Johnson, who returns to face the side he bowled to two premierships against Latrobe.
Mirboo North v Thorpdale
MIRBOO North will be frustrated after missing out on a win last round against Newborough, and Thorpdale looks set to bear the brunt of that bother.
The Tigers' bowlers in particular will be keen for a better showing after taking 93 overs to bowl out the bottom-ranked side.
Josh Taylor, Steven Rogers, Liam Smit and captain Rob Phoenix will be fired up and ready to expose the young Thorpdale batting lineup.
Cameron Le Page should be recalled to the side after his century in second grade last week.
Thorpdale has been disappointing this season after promising to challenge the big sides.
The Blues gave Latrobe an almighty scare in the one dayers but so far have just the one win, against Newborough Bulldogs.
Veteran Harvey Poole has been struggling for runs, while Ayden Kelly is finding life tough at the top.
Import Fraser Smith has picked up in recent weeks, and a big innings here against the reigning premier would set him up for the second half of the season.
Shannon and Travis Pickering are the Blues' go-to men with the ball with a combined 23 wickets this year, while Kayne O'Connell and Boyd Bailey are excellent backup.
Trafalgar v Newborough Bulldogs
TRAFALGAR currently sits in fifth place however a big win over Newborough coupled with losses for Yallourn North and Moe could see them rise to third.
Sitting outside finals contention over the break is not where the Ships wanted to be at the start of the season, and a loss here would be a complete disaster.
Rhys Holdsworth is Trafalgar's Mr Reliable for both wickets and runs, while Jackson Noonan is being eased back into action after a shoulder injury.
Will Cheatley has led the attack with 20 wickets from seven matches, but has often been left defending low totals thanks to a lack of application from the batting cohort.
Aiden George, James Blaser and Chris Robinson have been inconsistent, all scoring one century so far with misses in between.
Robinson in particular is under the pump with four ducks and a one in his eight innings.
Newborough has surprised in recent weeks and forced opponents to really earn their wickets.
Father and son duo Leigh and Royce Colgrave looks to be flourishing while the return of Troy Oakley has alleviated pressure on the middle order.
Robert Blunt and Matt Coutts have stuck to task with the ball but have been expensive.
Appeal unsuccessful
Yallourn North was unsuccessful in its appeal regarding its round seven match against Newborough Bulldogs.
The match originally finished as an outright victory to the Bombers, but the CGCA match committee and an independent tribunal found that play should have ceased at 6pm, when the Bulldogs still had two wickets remaining.
The match has been awarded to Yallourn North on first innings only, with Newborough ending at 8/140 and narrowly avoiding outright defeat.