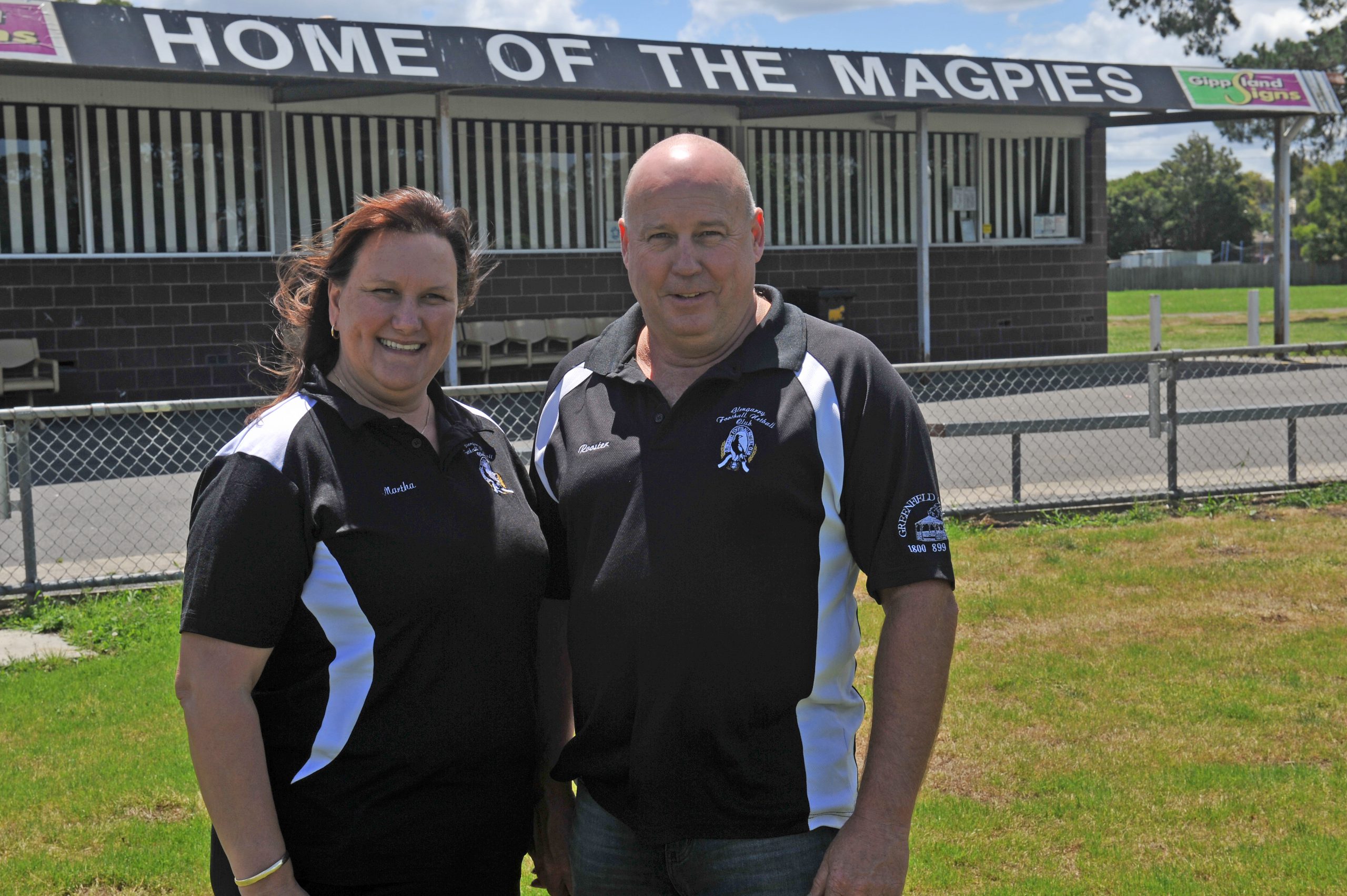 FOOTBALL
NGFNL
By SAM DARROCH
WHEN a 38 year-old Steve Truin came to Glengarry Football Netball Club to help out a mate as a runner, he fell in love with the culture at the Magpies' nest.
Fond memories lured him back to the club about four years ago, when son Ben ventured there to play, and its enduring character has led to a prestigious accolade.
Glengarry was recently named Energy Safe Victoria Club of the Year, acknowledged for its commitment to a safe, inclusive culture and tireless pursuit of self-improvement.
Identified by AFL Victoria as a "great example of the clubs in Victoria that are significant drivers of the local community", Glengarry has been a hive of activity in recent years.
With a largely new, fresh-faced committee in place, the club was a state finalist in the Good Sports program, received bronze level Swisse accreditation and continues to upgrade its facilities to benefit members and the community.
There is zero tolerance on drugs and racial vilification; Glengarry has about 20 RSA holders, and has held drug and alcohol forums to complement first aid, umpiring, coaching and trainers courses.
Truin, the club's president, said education was central to the club's make-up with a host of younger players in the ranks, including a number of under 21s in senior football and netball sides.
"These awards go well on the way to recognise the hard work that people do put in behind the scenes with our drug awareness, alcohol awareness and all our education programs we are doing for our under 18s and junior netballers, just to help them with life," he said.
"This ice problem and alcohol problem in kids these days is massive and I suppose it's something actively as a club we've taken on to make our kids aware, educate them and try to help them through.
"It's a massive award, not just for the football netball club but the whole wider community of Glengarry."
With a spate of recruits flooding in for 2015, Truin said there was a renewed buzz around the club drawing a number of ex-players and life members out of the woodwork, piggybacked by the committee's diligent efforts.
Truin's wife Martha, a fellow committee member and the club's C grade netball coach, was the driving force behind Glengarry's submission for the award.
She said the award was about making the club attractive to prospective players and the wider community.
"Really excited and ecstatic that the club's sort of heading in the right direction and hopefully be one to stand out from everybody else," she said.
"To win country club of the year, I think the thing that stands out for us is we're one of the smaller clubs… we're one of the lower clubs in the way of paid players and coaches.
"We sort of pride ourselves on, we won a flag two years ago with a small budget ($30,000), it's not all about money it's about playing as a team and that sort of thing is important to us."
Glengarry was also named North Gippsland Football Netball League "most disciplined club" in 2014.