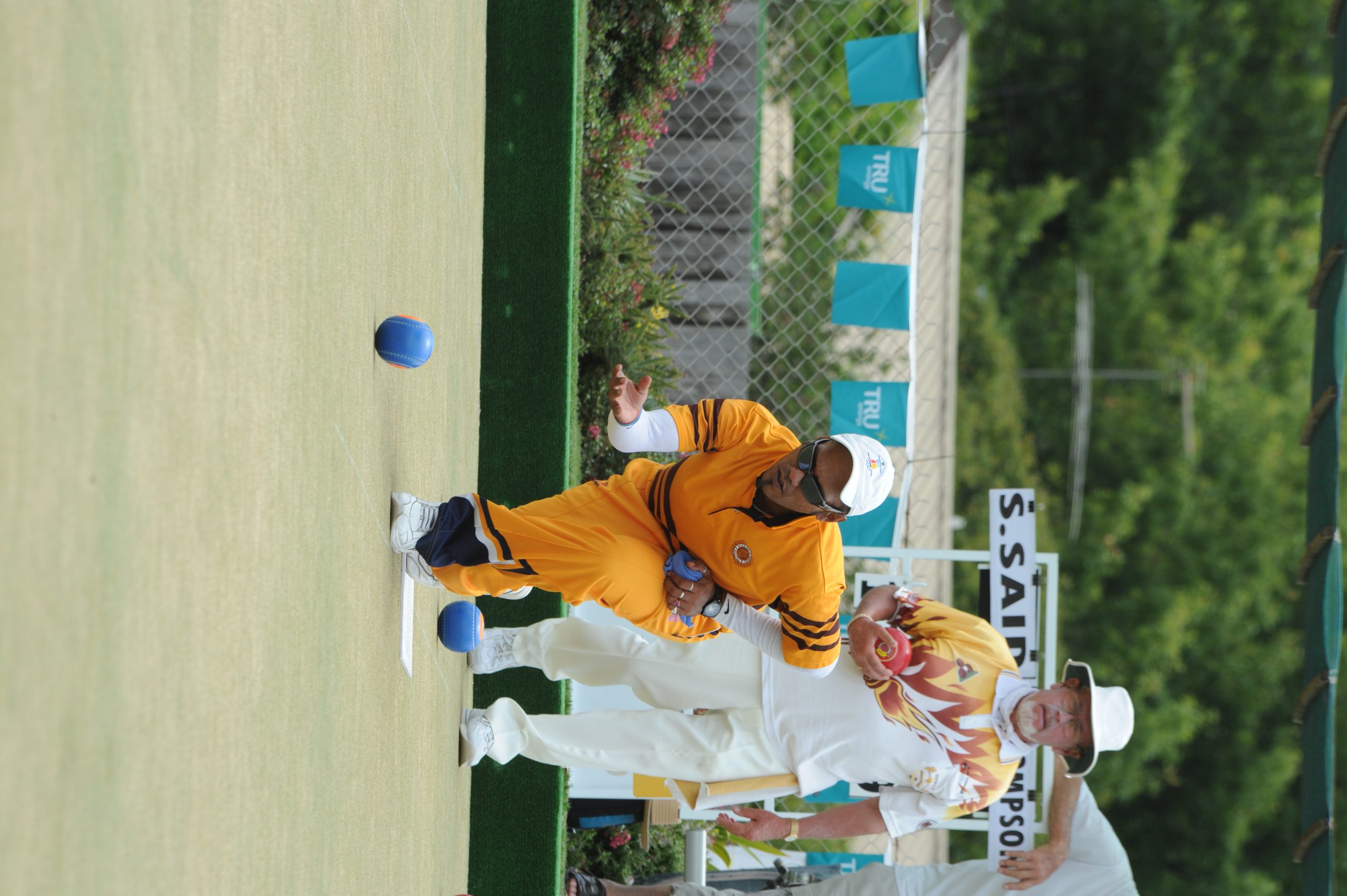 RELATED COVERAGE: Hometown hero eyes classic glory

FORMER world number one lawn bowler Safuan Said has unfinished business at the Yallourn Classic.

The Malaysian maestro contested the 2010 classic as a favourite to take the title, but was eliminated in the semi-final.
Four-time champion Barrie Lester went on to secure a second consecutive classic victory that year, and Said has been an absentee not only from Yallourn, but lawn bowls in general since.
Said took a two-and-a-half year hiatus from the sport to care for his late mother, who had cancer, and returned this season after being invited to play premier division bowls for MCC Kew Sports Club.
Said has been in sparkling form and took out the 2014 Victorian Open in November, with the 2015 Australian Open and 2018 Commonwealth Games in his sights.
"I'm feeling good with my performance after a long break; I can see my game is coming back so I'm hoping I can keep the form for Yallourn singles," Said said.
"I'm looking forward to playing Yallourn. I have been there before, I know some of the people there and I love the green there."
Enjoying the high standard of Australian lawn bowls, the 32 year-old said international competition had been the key to his evolution as a player of the years.
Said put the number of registered bowlers in his home country at between 2000 and 3000 with only some 20 active clubs.
"The level of competition here is very high compared to what we have back home in Malaysia, so I'm very happy to come and play here," he said.
"We go overseas most of the time to compete and then to get our level higher. We play in Australia, New Zealand, the UK, so every competition out of Malaysia we participate, it makes us become better."
MCC Kew head coach Garry Ball, a former runner-up at the Yallourn Classic, said the international roller had fast become a fan favourite in Australia.
"He's a very popular guy, he's been great for the club, everyone loves having him around," Ball said.
"He's also been helping with the school sports program at MCC Kew and he's been really popular with the kids."
On the greens Said has been playing third on Ball's pennant rink, and has proved a worthy recruit.
"He's been a great addition to the side. He doesn't say a lot of words, but his bowls does the talking," Ball said.
The Yallourn Classic will run from 12 to 15 January at Yallourn Bowls Club.