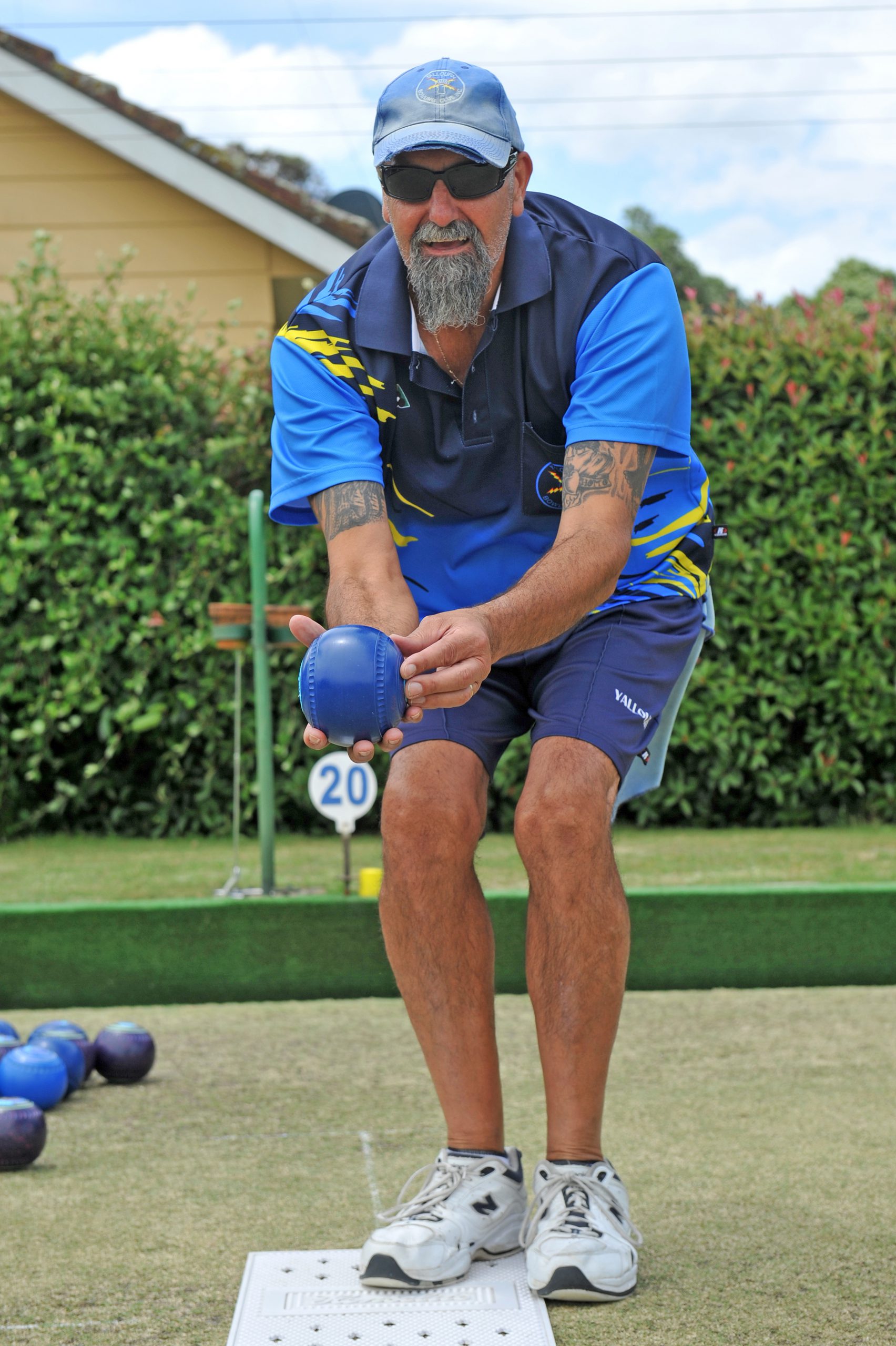 RELATED COVERAGE: Classic win easier Said than done
THE Yallourn Classic tournament has long been considered a prestigious event on the Victorian lawn bowls calendar.
Now it has an official status to match its esteem.
This year's event will be run as a tier three ranking tournament, equivalent to the Victorian Open, with increased prize money for the top 16 and national ranking points on the line.
One man who will chase the engorged riches is the host club's best ever performed player at the annual event.
In 2014 George Lambos became the only Yallourn bowler to reach the semi-finals, after winning his section for the first time, before succumbing to eventual champion Tony Schiavello 21-17.
"It was good, it was a new experience, I'd never been that far before," Lambos said.
"It was good to play against the next elite bowlers above you; I gave the eventual winner a bit of a head start and came back, but it was all good experience and hope to go further this year."
Lambos' third classic was a much improved effort from his debut, when he was plucked from the sidelines to make up the numbers and crashed out early on.
This year's 18th edition is another chance for the locals to shine, and Lambos said there was plenty of banter about the current lack of a home club champion.
"There is a fair bit of stigma (around it), it'd be great to have one of our own club have their name up there," Lambos said.
"This year we've got some bowlers who are bowling really well – Kenny Capper, Allan Grubb – so we're hoping to go one further."
Yallourn has been in strong division one pennant form, inspired by the reinvigorated Traralgon side, which picked up a host of players including New Zealanders Chris Le Lievre and Scott Cottrell, both of whom have entered the Classic.
The teams have enjoyed some close contests this season and the rivalry has brought out the best in both outfits.
"The pennant season has been really good for us, Traralgon has picked up a really good heap of players which has sort of set the benchmark for us and everyone else in the association," Lambos said.
"It's sort of made the whole competition a lot stronger I feel this year."
The 48 year-old, who won Yallourn's singles club championship last season, originally took up lawn bowls to spend more time with his father Michael after he was diagnosed with cancer.
Together the Lambos men won a champion of champions club pairs title, a feat George now hopes to replicate with his 14 year-old son Ryan, a member of the development squad.
The duo is well on the way with a deep run in Yallourn's club pairs competition.
"I'd like to replicate that with my son and have the name up on the board, and keep that name going," Lambos said.
Despite his all-round form, Lambos will have his work cut out to repeat his performance at this year's Yallourn Classic, with the field of 96 set to contain some high quality opposition.
Among them will be crowd favourite James Reynolds from Tathra.
Reynolds represented Australia in last year's Trans Tasman series in Traralgon and the Commonwealth Games in Scotland as a member of the national Para Triples team.
Despite his disability, Reynolds mixes it with the best in open competition and returned to full training ahead of the classic singles after recovering from a broken finger.
Multiple Australian Open champion Lisa Phillips will also return in search of a hometown salute.
The Coatesville bowler has been a regular presence at the classic and is a former member at Yallourn.
First place will receive $3500 this year, along with 72 ranking points, with payouts for the top 16 totalling a tick over $12,000, the threshold for tier three events.
The tournament runs for four days from 12 to 15 January.
Yallourn Classic past winners

1998 | Neville Brown | Drouin, VIC
1999 | Ray Jansen | Kew Heights, VIC
2000 | Brian Baldwin | Musgrave Hill, QLD
2001 | Don Peoples | Birrong, NSW
2002 | Brian Baldwin | Musgrave Hill, QLD
2003 | Brian Baldwin | Musgrave Hill, QLD
2004 | Ian Caines | Moe, VIC
2005 | Rex Johnston | St Johns Park, NSW
2006 | Brett Wilkie | Helensvale, QLD
2007 | Barrie Lester | Melbourne, VIC
2008 | Shane Globits | Helensvale, QLD
2009 | Barrie Lester | Moonee Ponds, VIC
2010 | Barrie Lester | Moonee Ponds, VIC
2011 | Steve Glasson | St Johns Park, NSW
2012 | Barrie Lester | Moonee Ponds, VIC
2013 | Charlie Ward | Frankston RSL, VIC
2014 | Tony Schiavello | Bundoora RSL, VIC