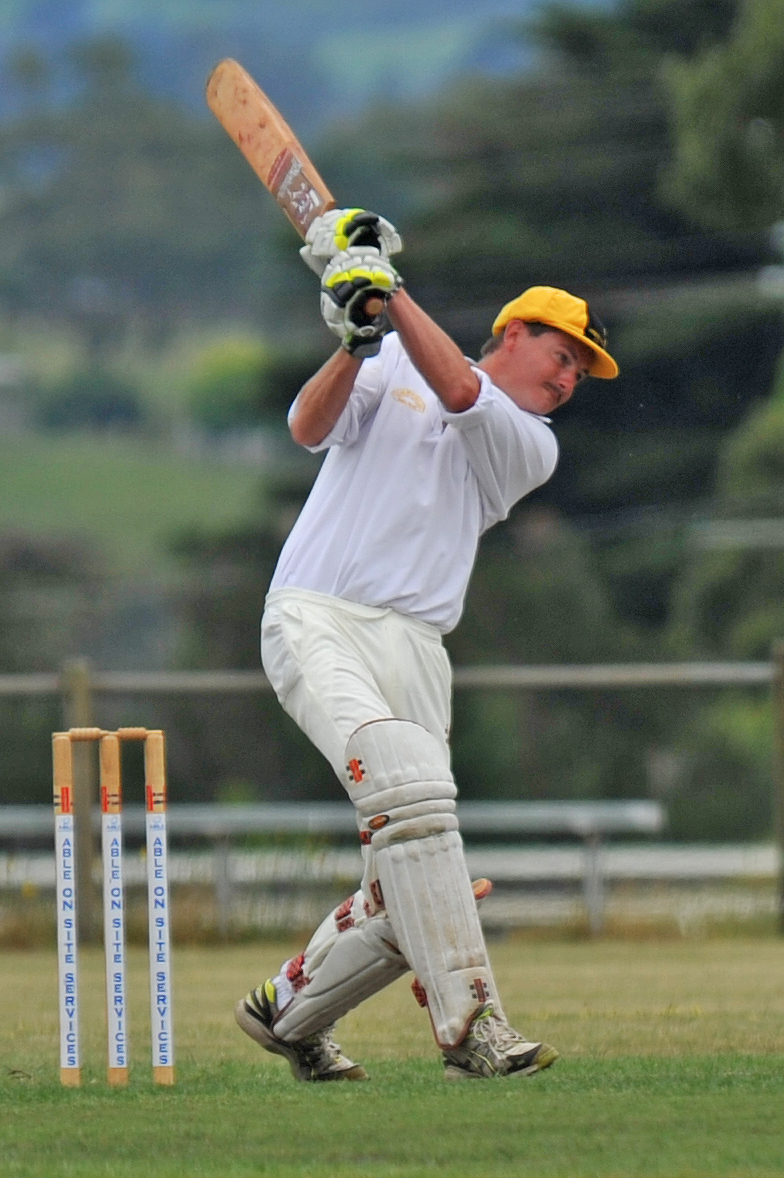 Mirboo North v Moe
MIRBOO North is seven points clear at the top of the Energy Australia Cup ladder, and will be keen to increase that buffer ahead of the final round of one day matches on Saturday.
The Tigers take on the resurgent Moe which will be brimming with confidence after a tight win last round against Latrobe.
Mirboo North should be too much for the inexperienced Lions, with big guns Rob Phoenix and Shane Peters dominating, while youngsters Hudson Kerr, Liam Smit and Josh Taylor are all capable of a match-winning hand.
With the experience of Steven Rogers and Peter Grima the Tigers look to have found the perfect balance to their XI.
Saturday's game looms as a potential banana-skin with run-machine Andrew Philip the danger man, along with Sean Spiteri and Aaron Walshe.
Moe has leapfrogged several sides into third spot and will fight hard to hang onto a finals place.
Latrobe v Trafalgar
AFTER slipping up last round against Moe, Latrobe has dropped to fourth and could fall as low as sixth with a loss to Trafalgar.
Kaushik Aphale has made good scores but failed last round when the team needed him, as did Anthony Bloomfield.
Matt Brewer is under pressure at first drop, while Daniel Siddle, Jamie Brierley and Steve Freshwater all need runs.
Mitch Cowell has suffered a wonky radar after bowling up a storm earlier in the season, and captain Brendan Evans is struggling to make regular breakthroughs.
Trafalgar will be missing key man James Blaser and captain Rhys Holdsworth on Victoria Country duty, and a reshuffled Ships lineup will be reliant on Aiden George and Will Cheatley for leadership.
Jackson Noonan will shoulder most of the load with the ball as the Ships look to shore up second spot.
Thorpdale v Morwell
MORWELL has slipped out of the top four and a big win against minnows Thorpdale would go a long way toward clawing its spot back.
Craig Giddens has been a bastion of stability, his 317 runs at 39.62 regularly getting the side off to good starts, while Mark Cukier has also been striking the ball well.
The middle order of Gavin Bailey, Dave Embleton, Jesse Giardina and Brendan Brincat has too often failed to capitalise on the advantage.
Thorpdale has promised much this time around after a chastening debut season, yet so far have failed to deliver on that promise.
Fraser Smith needs to step up his contributions, his 300 runs at 30 is propped up by his 117 against Newborough Bulldogs all the way back in round three.
Yallourn North v Newborough
YALLOURN North was top of the table not too long ago but has since sunk all the way to sixth place.
Young Bombers gun Tyler Brown will be eager for this one after his commanding 163 in the previous fixture.
Aidan Vesty, Josh Keyhoe, Patrick Spiteri and Brown form the core batting group, while tailender Lucas Fry has neither impressed or failed in his trial up the order, with scores of 11, 24 and 12 since his promotion.
For the Bulldogs this season has been all about digging in and playing the long game, teaching their youngsters how to survive at the top level.
Expect more of the same on Saturday.