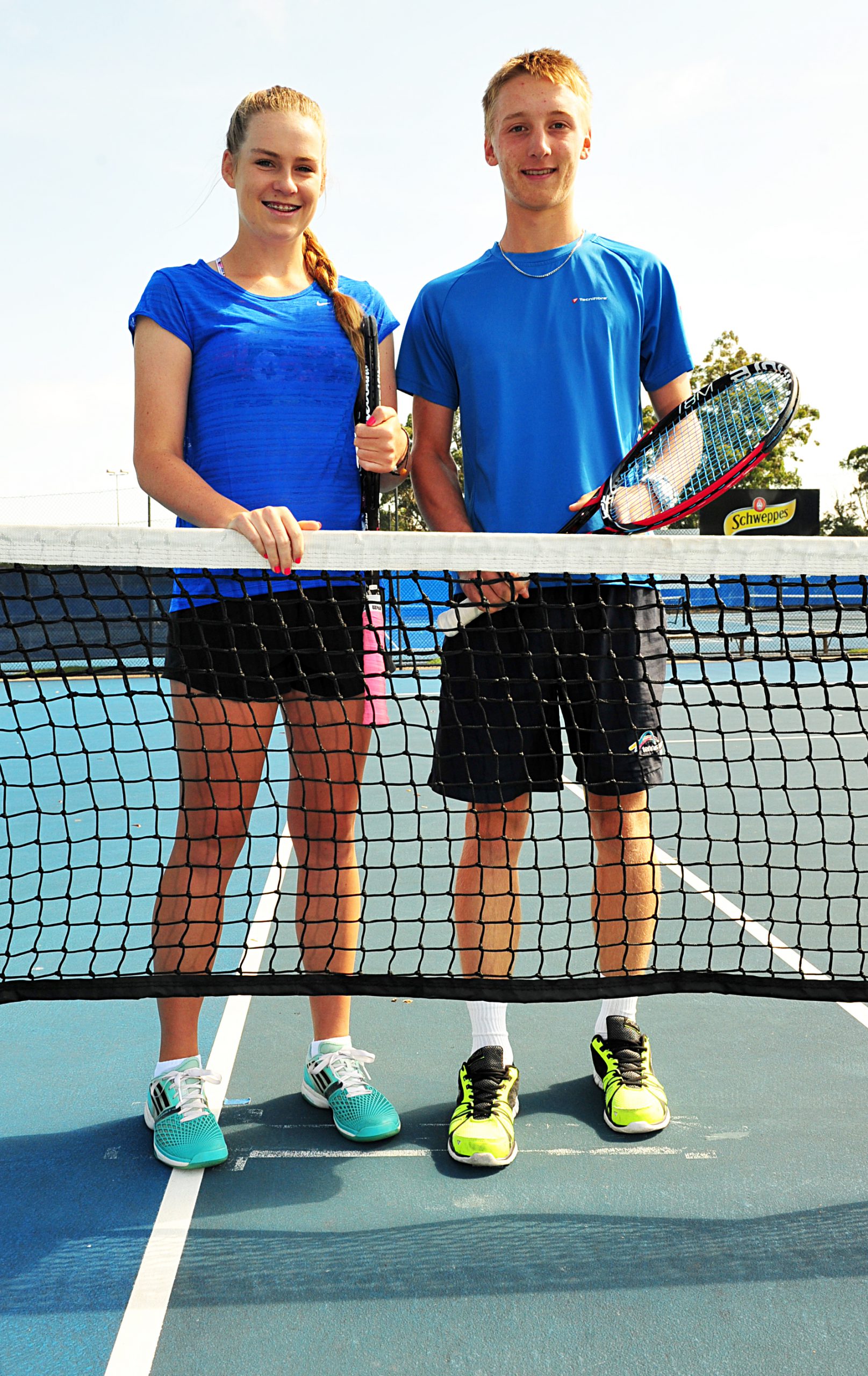 RELATED COVERAGE: Who will be the next big thing?
THE pressure of performing at their hometown's flagship tennis tournament has weighed heavily on AGL Loy Yang Traralgon Tennis Intrnational qualifying wildcards David Hough and Amelia Charlton in the past.

However, the 17 year-olds both go into their final crack at the world class tournament with clear minds, strong form and a nothing to lose attitude behind them.
This year marks David's fourth attempt at ITF junior qualifying, Amelia's third, and Traralgon's best hope for a wildcard run in recent memory.
The lead-in for David has been impressive, with consistent results in Australian Money Tournaments across the state.
He won the Warrnambool Sungold Grasscourt Tournament in late December with a clean 6-3, 6-2 final triumph over Matthew Moloney, and also took out the doubles title with Ryan Draffin.
Prior to that he finished runner-up at the Quest Bendigo Championships by the barest of margins, 3-6, 6-3, 7-6 in the open final against top seed Samuel Thompson, also last month.
He then reached the semi-finals of the Goulburn Valley Junior AMT Championships this month, losing to top seed James Palmer, and returned to the hard courts in Melbourne prior to the ITF.
Not only is his game in the right place, his mindset is also sound.
"I feel like I'm in a better position than ever to do well this year," David said.
"I've learnt not to put so much pressure on myself.
"I mean the last few years I've been going out there and playing the best players in the world.
"In your home town you feel as if you have to play well and impress everyone who's watching, but this year I think I'll just relax. I'm not putting too much emphasis on it, and go out there and play my game."
David said he would look to utilise his strong forehand and improved concentration in a bid to take some international scalps.
"I think over the last few years my consistency has improved. I don't make as many errors, I keep the ball in play and I think I've matured as the years have gone on as well.
"I can play long matches, play against these opponents and stay in the point longer," he said.
"It'd be a very big confidence boost I believe (to win some games).
"It's a good tournament to just measure where you're at against these players, the best players in the world under 18."
Amelia too has achieved a string of encouraging results this summer after a quiet season and is hitting the ball as well as she ever has.
In Warrnambool she surged through women's singles qualifying to the main draw before giving top seed Jaimee Fourlis her toughest match of the tournament in the 4-6, 4-6 second round loss.
Fourlis went on to win the final 6-0, 6-0.
Amelia and Kelly Martin won the open women's doubles comprehensively, 6-1, 6-1 in the final, and Amelia reached the quarter finals of the Quest Bendigo Championships.
"I'm playing my best I think I've played in a while, so I'm just hoping to be able to get into (my) consistency and not miss, just play smart and if I get it in and don't make mistakes I have a good chance," Amelia said.
"If I play the same as I have the last couple of tournaments you never know what could happen.
"I think I'm getting into a really good rhythm and my serve has improved a lot.
"I've got nothing to lose so I might as well go out and have a crack."
Qualifying begins on 15 January and runs for two days prior to the main draw start.