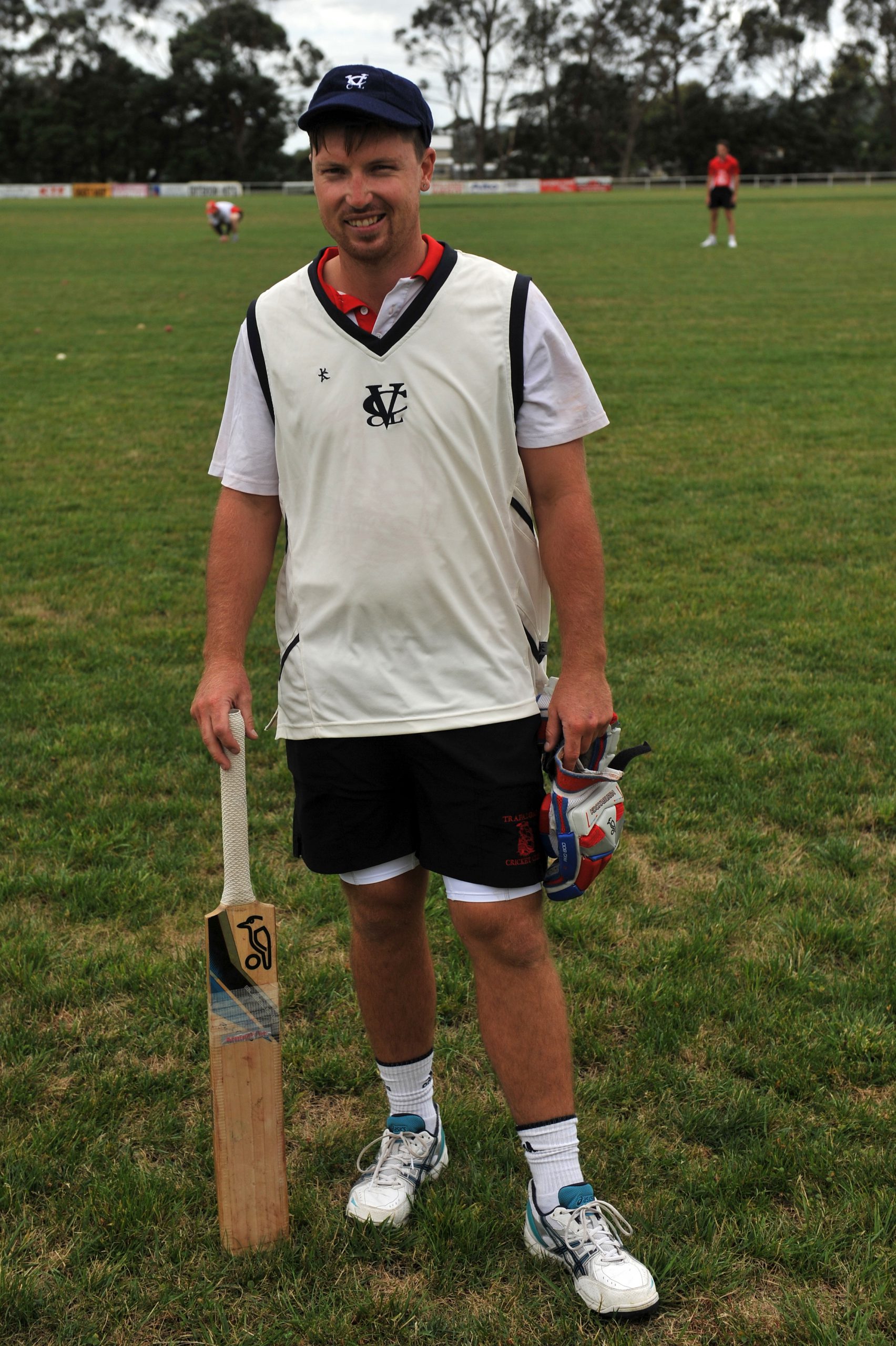 TRAFALGAR captain Rhys Holdsworth's first taste of the senior Australian Country Cricket Championships this month was a bittersweet sample.

While Victoria Country finished runner-up behind Queensland Country at the week-long tournament, Holdsworth was barely called upon throughout the five-game campaign.
Named 12th man in the side's opening win against New South Wales Country, Holdsworth batted down the order against Western Australia and newcomer East Asia Pacific for returns of 10 and 13 respectively.
Despite claiming 19 wickets at 11.79 in the Central Gippsland Cricket Association top grade this season, the 24 year-old was not tossed the ball at all.
The Ships skipper said the ACCC was an important opportunity, though he was frustrated by the lack of chances to prove himself at that level.
"I didn't get much opportunity playing but it was a good experience," Holdsworth said.
"I didn't really get a chance to show my skills… it was actually (a bit frustrating)."
However, Holdsworth said he saw enough action to feel confident of his ability.
"(I took away) knowing I can match it with Australia's best country cricketers," he said.
Holdsworth had previously represented Victoria Country at under 21 level.
The CGCA champion said he would consider trialling again for the senior team in future.
"I'd like to have another crack at it and get an actual proper go at it," he said.
Victoria Country lost only to WA with wins over NSW, South Australia and East Asia Pacific, and had a rain affected draw with eventual winner Queensland Country.
Holdsworth said the match against EAP was a highlight.
"It was an interesting experience, hardly any of them (spoke) English… fair few good spinners as well," he said.
Holdsworth returned to action for his club side at the weekend and claimed 3/14 against Thorpdale.