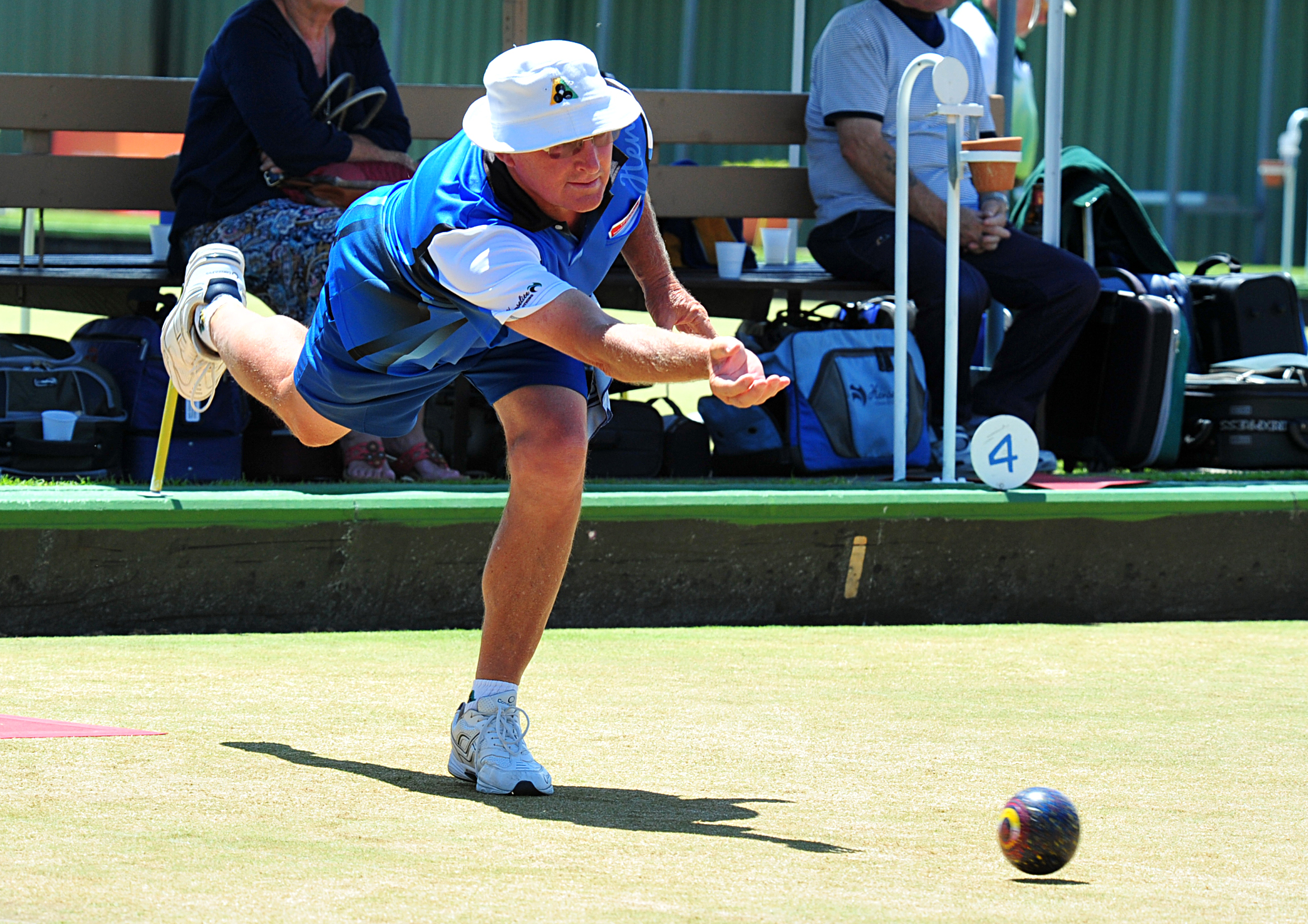 LAWN BOWLS
by SAMUEL DARROCH
A THRILLING finale to the Latrobe City Classic Pairs lawn bowls tournament last week saw half a dozen teams tied on four wins heading into the sixth and final round of matches at Moe Bowling Club.
Prolific pairs performer Ross Sizeland (Traralgon), along with partner Ron Witton (Morwell Club), led the pack with a differential of 53 to the good, eight shots clear of Ian Caines (Moe) and John Cornish (Trafalgar).
Also in the mix for the $2000 first prize was Trafalgar duo Bruce Marino and Paul Dawson, eight shots up, Warragul twosome Matt Schreyer and Gary Johnson on 11 shots up, while Traralgon RSL team Neil Ellery and Rick Lukey needed a miracle at minus six shots to spoil the party.
However a hefty 23-shot victory in game six saw Ian Smethurst (Drouin) and Bruce Anderson (Wonthaggi) take out the prestigious three day tournament after the leading pairs fell at the final hurdle.
Marino and Dawson derailed Caines and Cornish's challenge with a three-shot win to sneak into third place overall, while Traralgon duo Ken Mooney and Stewie Hulse upset Sizeland and Witton in a nail-biter.
With a win of any margin enough to sew up first, Sizeland and Witton were in big trouble down three shots on the 19th end with the opposition holding two.
Two deft draws from Sizeland saved the end and reduced the margin to one, but the rub of the green went against him on the 20th as Hulse and Mooney drew out to a four shot advantage.
In a scrappy final end, Sizeland was left a needle to thread on his final bowl of the tournament.
Behind by four shots but with a chance to trail the jack for a five, his last bowl came up skinny in a rare misstep for the otherwise emphatic team.
With the favourites both out of contention, the door opened for the South Gippsland pairing of Smethurst and Anderson.
However, their final match proved a stern test when an injury to opponent Stan Sheedy saw one half of last year's champion team Barry Daley play as a substitute.
Nevertheless, the pairing piled on the pressure and scored a massive 23 shot win to hold off the Warragul boys, who were relegated to second after managing a rousing 24-17 comeback victory in their final match.
It was the winning pair's fourth attempt at the tournament together, which Smethurst missed last year due to a hip replacement, and they were pushed all the way.
"We won three games with very close scores, we were well down, but fought our way back and won those close games so it's very satisfying to get up in the end," Smethurst said.
"We had some pretty hard games… we had a really hard game in the morning, which we got over and sort of set us up to the last game.
"We had to rely on those sides (above us) to get beaten and we had to win ourselves… so it worked out well for us."
Anderson said the pair adopted a never surrender attitude throughout the competition right to the last match, where they went for every shot.
"(We went out to) get all the shots, as many shots as we could possibly get up and not do anything silly," he said.
Both men applauded the tournament and its niche format.
"I think this is one of the better tournaments on the calendar, everyone really enjoys it. It's a great three days' bowls, you get very good players and very high quality standard," Smethurst said.
"I've played a lot of pairs up in New South Wales and there's no tournament like this one that is three days… two games of 21 ends (per day) – that's a hell of a lot of bowls – so you can be brought undone very quick," Anderson added.
"You've got to sustain your concentration for the whole three days, and never give it in."
A full complement of 24 teams turned out for the tournament, which dates back to 1977, with a majority of locals and a few visitors from metro clubs in attendance.
Moe Bowling Club president Les Stolarik said the pairs format was always well received.
"A lot of the players pick pairs not necessarily from their own club, but the friendships they've formed over the years… and it brings two clubs together as one," he said.
"The team spirit, the game spirit is very good and personally it's a thrill to have them down here."
The women's classic will be held mid-March.