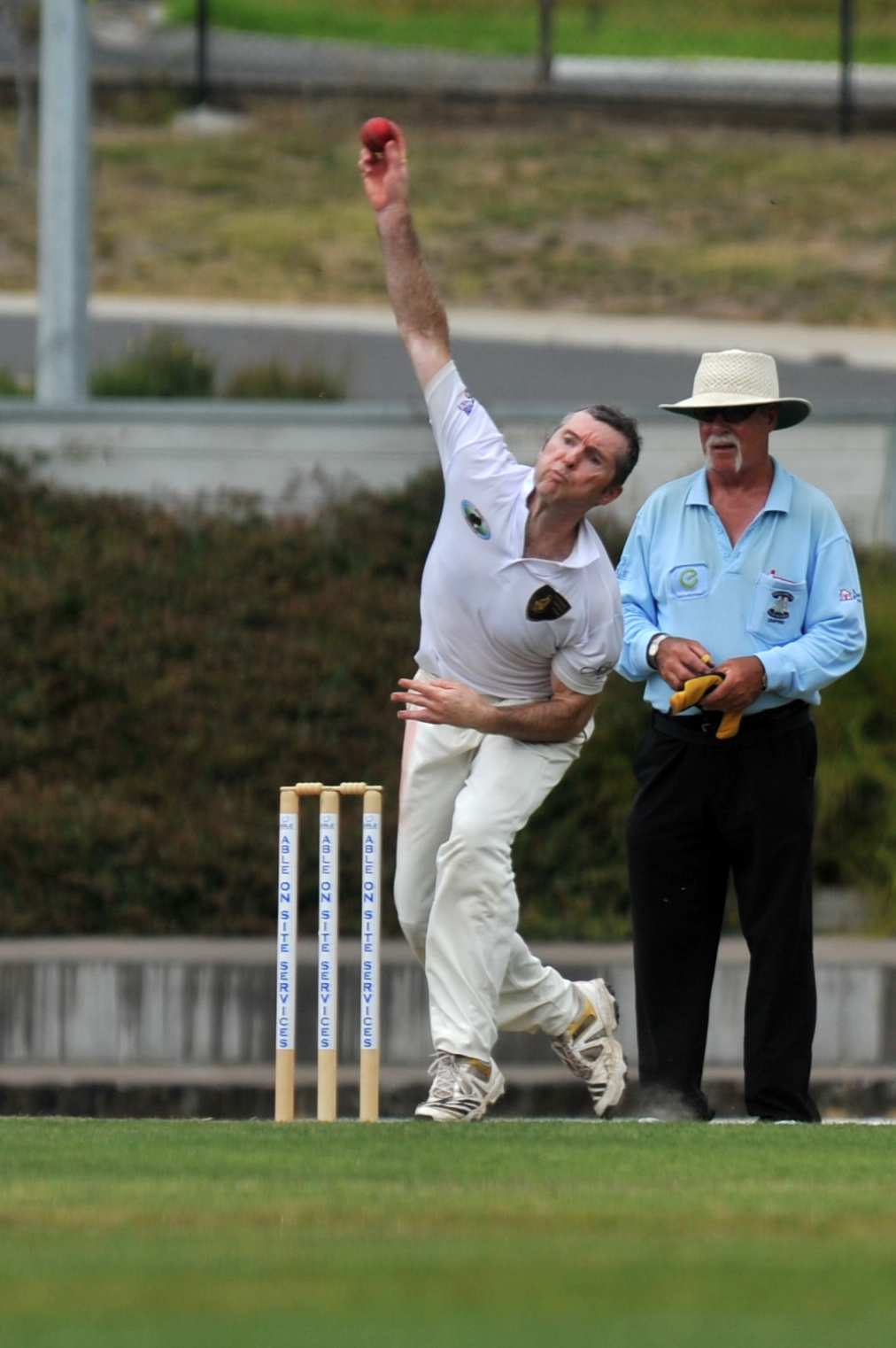 CRICKET
CGCA
NOTHING short of victory will do for Yallourn North when it hosts ladder leader Mirboo North in the penultimate round of the Energy Australia Cup.
Patrick Spiteri's young Bombers began the season on fire, even leading the race at one stage, but have faltered after Christmas and now sit in fifth place outside the finals frame.
The return of Glenn Sheekey is a huge bonus for the home side, and with Jeremy Butler working his way back into form Yallourn North looks more dangerous than it has in recent weeks.
The Bombers' other advantage will be fatigue, as five Mirboo North players were selected for Melbourne Country Week duty, where Yallourn North has not a single representative.
Hudson Kerr, Shane Peters, Liam Smit, Callum Buckley and captain Rob Phoenix could all have five days' worth of cricket behind them when the coin is tossed, and the Tigers will hope they have had a barnstorming week.
Trafalgar v Moe
A COUPLE of weeks ago Trafalgar was sitting second on the ladder and Moe was scraping to stay in the top four.
Since then, the Ships have been comprehensively hammered by Mirboo North and if they lose this match are in danger of dropping out of the top four.
Yallourn North would appear unlikely to defeat Mirboo North, but Morwell could pinch fourth spot with a big outright win over Newborough, which would set up a sudden-death encounter between the Tigers and the Ships in the final round.
Country Week selections could again be a factor as Trafalgar, with four key players selected in James Blaser, Daniel Heathcote, Jackson Noonan and captain Rhys Holdsworth, have a disadvantage to Moe, who have no representatives.
The Lions' group of young guns have had mixed results of late, with Nathan Lee recording a pair last week in contrast to Nick Clarke bagging a five-wicket haul and the emergence of Joel Mitchell as a force at the top of the order.
Latrobe v Thorpdale
LATROBE will be targeting an outright victory over Thorpdale in an effort to gain a home final, with the Sharks relying on a big bag of wickets from star bowler Chris Johnson.
An over-reliance on Johnson has been the only negative for the Sharks after the break, with Mitch Cowell yet to take a wicket in 2015 and Brendan Evans looking but a shadow of the bowler who made the CGCA team of the year for 2013/14.
Matthew Brewer struck his maiden century last week and sent himself top of the run scoring charts for the season, and Latrobe will be hoping he continues his good form into the finals.
Thorpdale has one of the best bowling lineups in the league but is all too often hampered by an inability to post defendable totals.
Harvey Poole could come back into the side but has been in poor form, while Fraser Smith has had an indifferent season against top four sides.
Young batsmen Ayden Kelly, Kayne O'Connell and Steven Hibbs have been disappointing with the willow so far this season with just one half-century between them, and will be keen to make amends.
Newborough Bulldogs v Morwell
NEWBOROUGH suffered a massive hiding last week and will need to regroup to challenge Morwell.
The Bulldogs host the Tigers on a bowler-friendly wicket at Burrage Reserve which could make the task of batting out the overs difficult.
Mark Whitney is nearly impossible to dislodge when in survival mode, however needs to find a happy medium after carrying his bat through 25 overs for just four runs last week.
John Murray and Leigh Colgrave are normally solid, while youngsters David Reynolds and Bailey Somerville are capable with the bat.
Morwell needs to salvage some pride after a humiliating outright defeat to Moe last round, and captain-coach Davin Charleston will have let his side know that such a result was unacceptable. Anything less than full points would be a disaster for the Tigers who sit more than 15 points adrift of finals in sixth place.
With Charleston leading the attack of Brendan Brincat, Mark Cukier and Tim Dowe, Morwell should have more than enough firepower to knock the Bulldogs over twice in two days for a gettable score. Opening batsman Glenn Bone is likely to be recalled after a thumping maiden century in second grade last Saturday against Rawson.